Lisa Roberson
Lisa Roberson is the proud NBA mother of Andre 24-year-old Oklahoma city Thunder player, Andre Roberson.
Her son was born ecember 4, 1991 in Las Cruces, New Mexico. Roberson attended Karen Wagner High School on the outskirts of San Antonio. During his senior year, he averaged 15 points, 12 rebounds and 1.7 blocked shots per game.
Considered a three-star recruit by ESPN.com, Roberson was listed as the No. 62 power forward in the nation in 2010.
He played college basketball for three seasons at the University of Colorado Boulder. Andre was selected with the 26th overall pick in the 2013 NBA draft by the Minnesota Timberwolves, but was later acquired by the Oklahoma City Thunder on draft night.
Accoridng to her Facebook page, Lisa Roberson, who can also be found as Lisa Whitesell Roberson, is orginally from Zionsville, Indiana and currently resides in San Antonio, Texas.
Lisa is a graduate from Zionsville Community High School and attended the New Mexico State University where she played volleyball and obtained a Business Management degree. In the past she worked at Kiddie Round up and currently works at Judson ISD.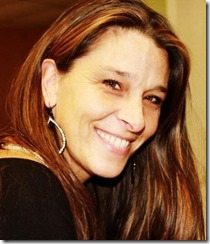 Lisa and her husband, John Roberson, met while attending college and have been married since March 2, 1988. Her hubby John, who played college basketball at New Mexico State, played in the NIT twice but never got to appear in the NCAA tournament in his college career.
The couple are the parents to seven children. Besides her successful NBA player son, Lisa Roberson is also the mother of Andre's six siblings, including, Amber, Arielle, Arianna, Ashlee, Aaliyah and Anthony Roberson. Complete family pictured below.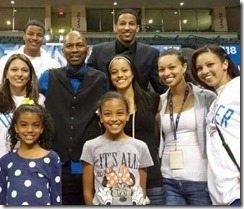 Their daughter, Ashlee played basketball at Texas Tech while Amber Roberson, attended the University of Texas where she excelled in Volleyball. But the athletic display is not much of a surprise in the Roberson family. Daughter Arielle plays for the Colorado women's team.
Having that many kids means, Lisa and her hubby have spent most of their lives chauffeuring their seven children to games, tournaments and so, so many birthday parties.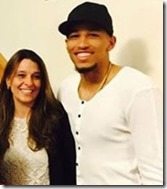 If you thought having their children play at conflicting times is a headache for Lisa and John Roberson, think again! Accoridng to John, it 'couldn't get any better' because its something that's 'keeps him moving.' While Lisa said to My San Antonio, that they 'stopped making plans and just go with the moment and they figure it out as they go."
You can find Lisa Roberson on Facebook here.