Adrian Ballinger
Adrian Ballinger is the boyfriend of professional rock climber, Emily Harrington -who was recently rescued from a terrifying fall.
Adrian's girlfriend is a world-renowned climber who "took a bad fall" during her latest attempt on the 3,200-foot, almost-sheer granite wall at Yosemite's deadly El Capitan.
The 33-year-old revealed on social media, that despite the scary fall, she'll be ok.
Born August 17, 1986; the Boulder, Colorado, native first began climbing in 1997. She first free-climbed El Capitan over six years in 2015. She is a five-time US sport climbing champion.
Emily has become one of the most famous figures in the sport, getting sponsored by outdoor companies like The North Face in support of her numerous achievements, including climbing Mount Everest.
Emily climbs with her boyfriend Adrian Ballinger -who is a Climber and mountain guide himself. Adrian who has his own website, is well known for his multiple trips to Mt. Everest, and for summiting the mountain without supplemental oxygen.
He is the founder and head guide of the internationally acclaimed Alpenglow Expeditions.
His company has helped numerous clients successfully summit Everest, Lhotse (the 4th tallest mountain in the world), Manaslu (8th tallest), and Cho Oyu (6th tallest).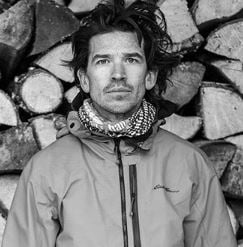 His website states, Adrian Ballinger is the only American who has skied two 8,000 meter peaks, was the first person to ski Manaslu, the 8th tallest mountain in the world, and in 2011 became the first person to summit three 8,000 meter peaks in only 3 weeks (Everest twice and Lhotse once).
In addition, Bellinger is the only American guide to have both AMGA/IFMGA guide's certifications and has achieved more than 10 summits of 8,000 meter peaks (including 6 summits of Mt. Everest).
Adrian is a sponsored athlete for Eddie Bauer, La Sportiva, Kaenon, Goal Zero, Hypoxico and Alpenglow Sports and welcomes new sponsors who are committed to aligning with high altitude achievement.
Adrian and Emily have been together for years, the world-class Mountaineers and lovers are known as a global adventure power couple. The two recently launched their own YouTube channel, DangerStik TV, which chronicles these outdoor adventures.
The couple resides in Squaw Valley when they are not off exploring the globe.
Find Adrian Ballinger on Instagram here.