Alexis Blackburn
This pretty gal is Alexis Blackburn; according to recent reports, she is the girlfriend of MLB player Sam Dyson, a pitcher, currently, a free agent played for the  Minnesota Twins, San Francisco Giants, Miami Marlins, and the Toronto Blue Jays.
Prior to joining the big guys, Dyson played college baseball at South Carolina.
Recently, the Tampa native is being investigated for domestic violence after his girlfriend Alexis Blackburn used her cat's Instagram account to tell her story.
Long post 💜 I want to say a few things about this box. This was the first year I got this box. I'm turning 12 soon and this was my first time ever getting this cute box from target. I loved this box. I was able to jump on top of it, look outside, scratch the top, go under and play hide and seek, look through the little window to see what's going on.

As you can see in the second photo, someone I trusted with my safety, protection, and love did the unthinkable while I was inside the box. No one deserves to have their trust broken, but to have your trust broken and not understand why is the hardest thing to grasp at this point. Mom has put up with a lot and some people won't believe her and that's okay.

This isn't about believing a person or situation. This is about safety at this point. Mom took me to grandmas for good because unlike my previous "safe space," GRANDMAS is a safe space. Don't have to worry about getting hurt because of anger or control. I don't have to be scared of yelling and things being hurled at mom and me. I don't have to be scared anymore.

This was a preventable incident. This did not need to happen, but it did. The moment I, Snuckles, got involved was the moment mom said goodbye. Love your fur babies enough to do the right thing. At the end of the day we don't make people do anything.

We can't control their actions and behaviors. What we can control is how we deal with the situation. Mom won't allow there to be a second incident because my mom truly loves me enough to say goodbye to toxic behavior and people. No one deserves to be intimidated, scared, worthless, and hopeless. Please remember that. Everyone deserves real happiness.
Alexis is no Longer dating Dyson.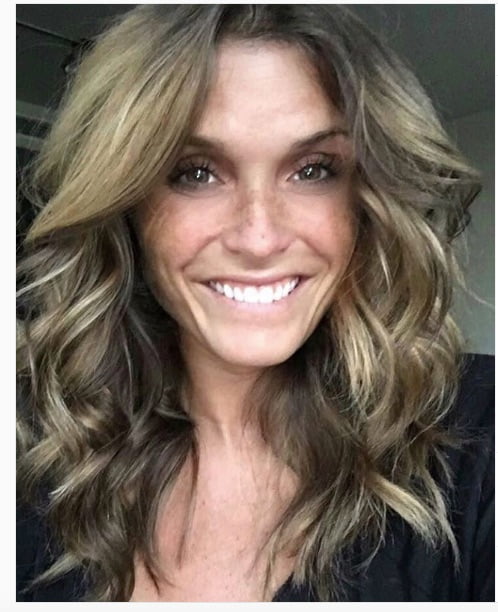 Alexis Elizabeth Blackburn was born on November 7, 1988, in Georgia. She is one of three children to Karen Foster Blackburn and Alan Blackburn Sr.; also proud parents of Alexis siblings Alan Jr. and Ashley, now Ashley Simmons.
Ms. Blackburn graduated in 2014, with a Bachelor's degree in criminal justice from Georgia State University.
Moreover, she is a legal assistant at Howard R. Evans & Associates; prior to that, she was a bartender at Tin Lizzy's cantina.