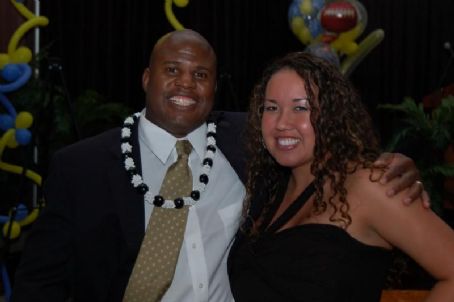 Meet Mrs. Mia Bieniemy; she is the beautiful wife of NFL coach Eric Bieniemy, a former NFL player and current offensive coordinator for the Kansas City Chiefs. He initially joined the Chiefs in 2013 as their running backs coach, he held the same position with the Minnesota Vikings from 2006 to 2010 and also at UCLA and the University of Colorado his alma mater. Co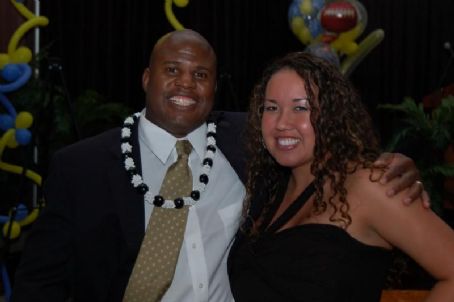 Eric Bieniemy Parents
Eric Bieniemy was born on August 15, 1969, in New Orleans; he is the son of Fern St. Cyr and Eric Bieniemy Sr. Eric Sr and Fern divorced when their son was ten years old, Ferm later remarried Thaddeus St. Cyr. and Eric Bieniemy Sr. married Barbara Guillory Bieniemy.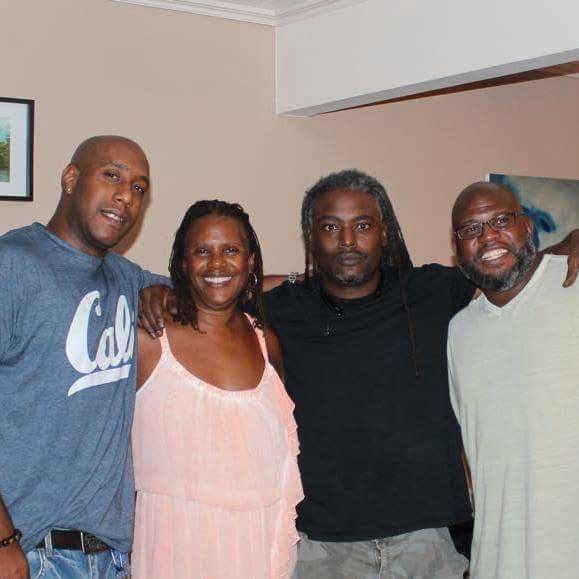 Bieniemy Sr. attended Joseph C. Clark and worked as an elevator technician until 2009, when he retired; he now lives on Kennesaw, Georgia.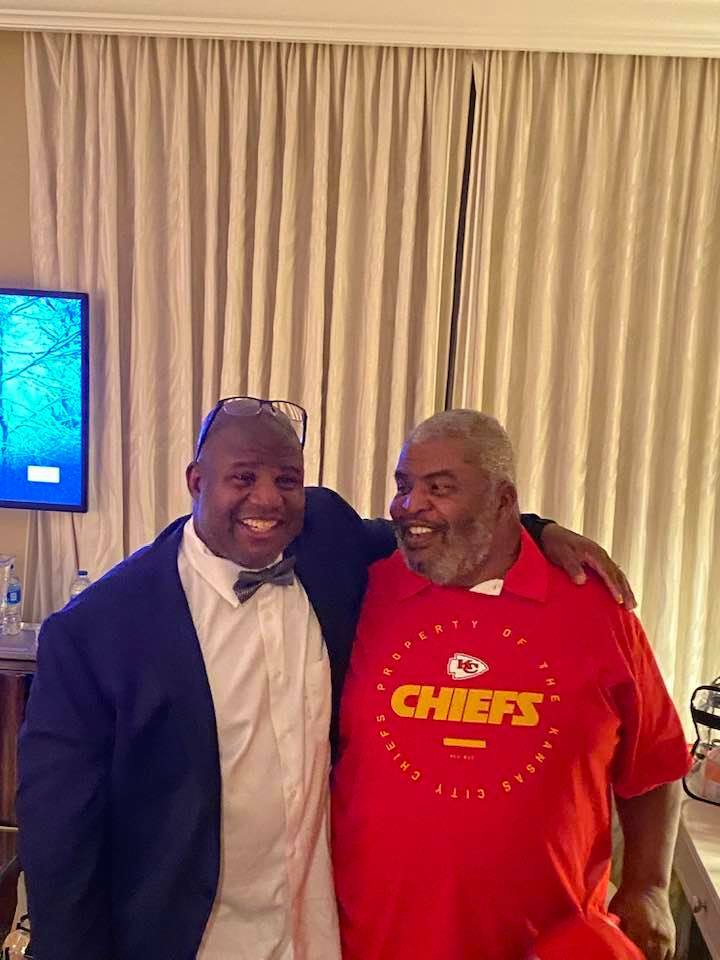 Eric

Bieniemy College Career
Coach Eric Bieniemy graduated in May 2001 with a Bachelor's degree in sociology from the University of Colorado, where he also played football for the Colorado Buffaloes; before that, he lettered in football and track at Bishop Amat High School in La Puente, CA.
The former college running back recorded 104 receptions for 508 yards and five touchdowns in 11 games his freshman year. During his sophomore year, Bieniemy recorded 219 receptions for 1243 yards and ten touchdowns in 10 games.
During his junior year, in eight games coach Bieniemy recorded 88 receptions for 561 yards and nine touchdowns. During his final year at Colorado, Bieniemy recorded 88 receptions for 1628 yards and 17 touchdowns in 11 games.
Eric Bieniemy NFL Career
April 21, 1991: The San Diego Chargers selected Eric Bieniemy in the second round (39th overall) in the 1991 NFL draft.
With the Chargers, Eric Bieniemy recorded 183 receptions for 711 yards and four touchdowns.
In 1995, Eric Bieniemy signed with the Cincinnati Bengals.
He recorded 192 receptions, 830 yards, and six touchdowns with the Bengals.
Eric signed with the Philadelphia Eagles in 1999, recording 12 receptions, 75 yards, and four touchdowns.
Eric Bieniemy retired after the 1999 season.
Back in Colorado, Bieniemy became known as Scooter; Sleeping with Bieniemy was his nickname while he played in the NFL; running back Adrian Peterson called him the Truth when he coached him while he [Peterson] played with the Vikings.
Eric Bieniemy Coaching Career
Eric Bieniemy started his coaching career in 2001 as a running backs coach at his alma mater. In 2003 assumed the same position at UCLA, where he also served as recruiting coordinator in 2005.
From 2006 to 2008, v served as running. backs coach for the Minnesota Vikings;  he assumed the additional assistant head coaching role in 2010. He returned to Colorado as their new offensive coordinator during the 2011-12 season.
In 2013, he joined his former coach Andy Reid (while in Philadelphia), and the Kansas City Chiefs, assuming the running back coach position. he was promoted to offensive coordinator in 2018.
Eric Bieniemy Wife
Eric Bieniemy's wife knows her husband is a fantastic coach, caring father, and loving husband to whom she has been blessed to be married to for over a decade.
Mia Bieniemy
Mia Bieniemy was born Mia Tonae Maxie on October 28, 1968; together with her husband, they are the proud parents to Eric III, 26, and Elijah, born in March 1999, is a member of the track and field team at Olathe Northwest High School in Olathe, Kansas.
Eric III has cerebral palsy, he is confined to a wheelchair, and he lives and runs their home. Eric graduated from high school in 2018; his parents are looking out for adult care options.
"He runs the house," Bieniemy said with a laugh. "And he will continue to run the house."

"He's the heart and soul and the nucleus of our family,"Bieniemy said. "He's the one who makes us go. When he's feeling good, we're feeling good. And when he's not, we're down. It gives you a whole different perspective on things, on what's important."
Related Story: Steve Spagnuolo's Wife Maria Spagnuolo