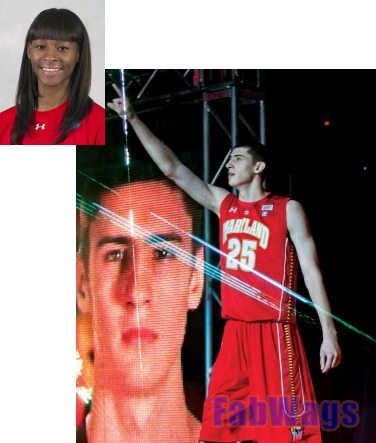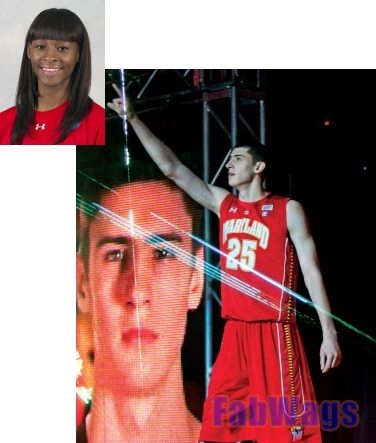 Straight from hometown Paterson, New Jersey I bring to you Terrapins women's basketball center; missy, Essence A'Nija Townsend! This girl is all about action on the court! But before Maryland got to know her she was an all-state, all-county and all-league selection for the Cougars as a senior; she led high school team to the 2009 Tournament of Champions and a final four berth; a younger Essence was a first-team all-league and all-county choice from sophomore through senior seasons.
She attended Paterson Catholic R.High School in Paterson, NJ graduating in 2009; she then went off to College Park to the University of Maryland where she is expected to graduated with degree in family science in spring of 2013, so congrats!. Townsend, a 6-foot-7 senior or graduate should I say, appeared in 16 games last season and averaged 1.9 points per game and 2.3 rebounds per game. She tallied 10 points twice last season as a bench option.
Her coach, Brenda Frese says about her game:
"Essence is one of the best success stories we've had here at Maryland. She really has improved as a player and we've seen that in games and practice. She can block shots, run the floor and she's developed her post game. What I'm most proud of is how she's evolved as a young lady who came from a challenging background. The people where she works rave about her and how she touches other people's lives. That's really cool to see."
Her twitter reads:
6'6 Senior, Play for Maryland University. Everything I do, I do for my family. I have a Future and a Past. You know my name not my story
No doubt a bright girl with character, skills and apparently has snatch herself some boy action. But she is not dating just any guy, she is apparently spending a lot of one on one time with another awesome basketball talent, Ukrainian center Alex Len! Like any other 20-year-old Essence enjoys eating, shopping and hanging out with friends and also with Alex Len??
Is not hard to figure out how this two ended up meeting and hanging out since they both attend the same school , as we know Alex plays also for the Maryland Terrapins and the 20-year-old is a heck of a pro prospect; in fact word is Essence might be dating No. 1 pick of the Cleveland Cavaliers! What do you think??
You can follow Essence on twitter here, Facebook here.