Meet pretty Gracie Groat, soon Gracie McPherson, she will be the wife of NFL player Evan McPherson, the talented placekicker currently playing for the Cincinnati Bengals. McPherson previously played college football for the Florida Gators at the University of Florida.
Evan McPherson was the hero of the Bengals game against the Tennessee Titans on January 22, 2022, his field goal send the Bengals to their first AFC Championship Game since 1988.
Evan McPherson Parents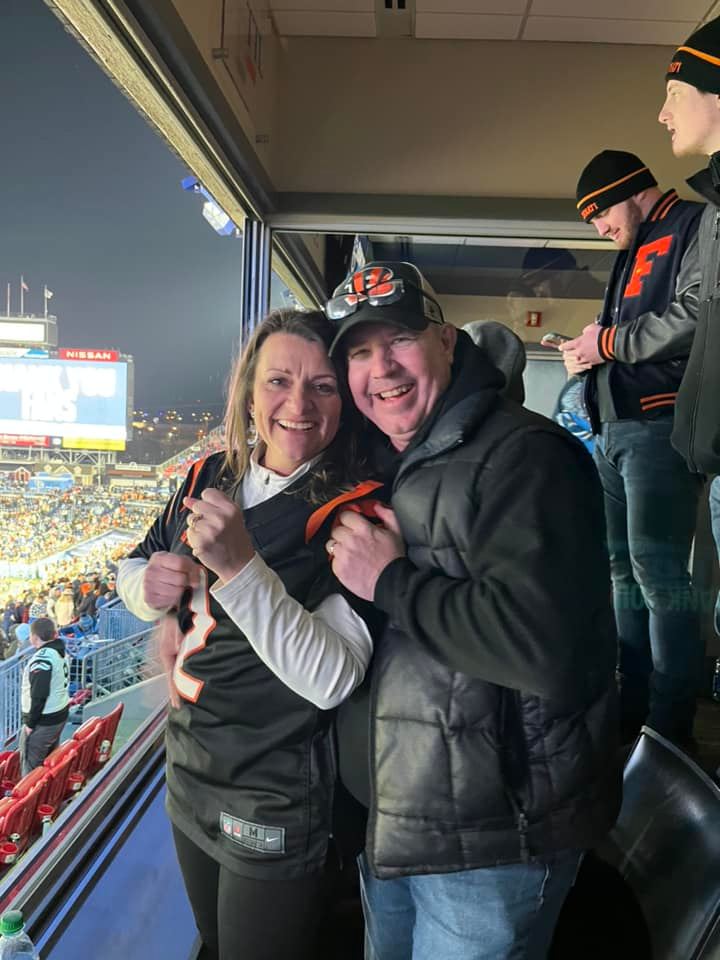 5'11 Evan McPherson born on July 21, 1999, in Fort Payne, Alabama is one of three sons born to LaDon McPherson and his wife Amber Norman McPherson.
LaDon McPherson
Evan's dad LaDon was born Gary LaDon McPherson on August 9, 1968. For over eight years he has been the quality manager at Harco Metal Products in Fort Payne; before that, LaDon McPherson was a department manager at Mohawk Industries, project manager at Shaw Industries, and product manager at Johnson Hosiery Mills.
Amber Norman McPherson
Evan McPherson's momma Amber was born Amber Lenore McPherson on October 7, 1969. She attended Ft. Payne High School and later studied social work at Jacksonville State University.
Evan McPherson Brothers
Evan McPherson has two brothers, Logan and Alex McPherson. Both Logan and Alex played placekicker in college.
Logan McPherson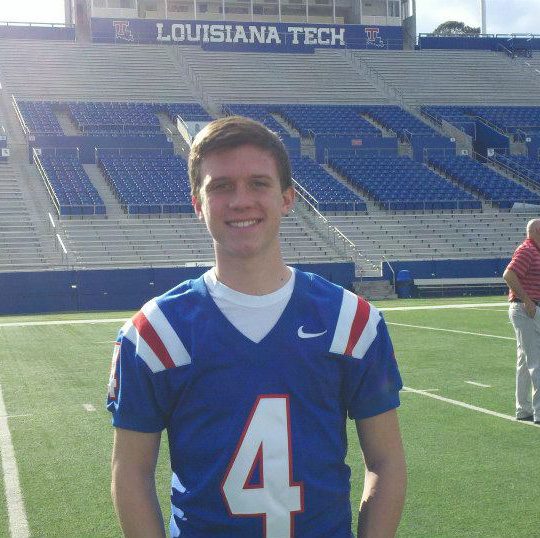 5'10 Logan McPherson born on March 4, 1995, in Fort Payne, Alabama played at Fort Payne High School until he graduated in 2013. He later played at Louisiana Tech University where he punted for 2,392 yards on 63 attempts to average 38.0 yards per punt in 12games his freshman year.
Logan punted 62 times for 2,280 yards on the season, averaging 36.8 yards per punt his sophomore year; punted four times for 133 yards, averaging 33.2 yards per punt in three games his junior year, and five times for 170 yards in 13 games his senior year.
Logan graduated in 2017, from Louisiana Tech with a Bachelor's degree in environmental science; he is the territory sales representative at Shield Healthcare. Before that, he was an account manager at Advantage Water Engineering and a research assistant at Louisiana universities Marine Consortium.
Logan McPherson is happily married to Madison Doll McPherson, mother of his beautiful son Brooks.
Alex McPherson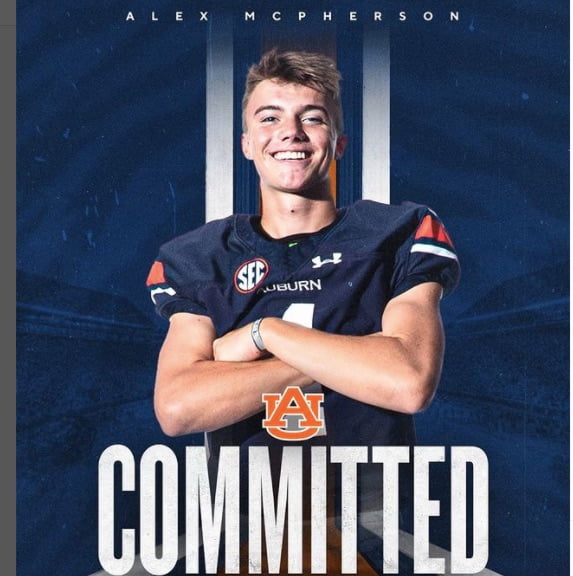 5'10 Alex McPherson, Evan's younger brother is the highest-ranked kicker in the 2022 class at Auburn University. Alex a freshman in college attended Fort Payne High School before committing to Auburn on July 6, 2021.
Alex McPherson is not single, he is dating Hannah Simpson.
Evan McPherson College
Evan McPherson played at the University of Florida from 2016 to 2020. His freshman year, Evan made  17-19 field goals, 89.47 points in 13 games. He made 17-19 field goals, 89.47 points in 13 games his sophomore year. In his junior year, Evan made 17-22 field goals, 77.27 points in 11 games. He announced he would forgo his last year of college and enter the draft.
Evan McPherson NFL Career
On May 1, 2021, the Cincinnati Bengals selected Evan McPherson in the fifth round (149th overall)in the 2021 NFL draft.
On May 17, 2021, McPherson signed his rookie contract with the Bengals.
On September 12, 2021, McPherson made his NFL debut against the Minnesota Vikings.
On November 21, 2021, Evan tied a 51-year-old franchise record against the Las Vegas Raiders.
On December 30, 2021, Evan McPherson was named AFC Special Teams Player of The Year.
On Saturday, January 22, 2022, his 52-yard field gave the Bengals the win against the Titans, advancing to the AFC Championship Game for the first time since 1988.
Evan McPherson Net Worth
As of 2022, Evan McPherson's net worth has been estimated at $3 million.
Evan McPherson Contract & Salary
On May 17, 2021, Evan McPherson signed a four-year contract with the Bengals; the deal worth $3,823,712, included $343,712 guaranteed and an annual salary of $955,928.
Evan McPherson Wife
Evan McPherson is not married just yet; Evan asked his high school sweetheart Gracie Grout to be his wife on July 14, 2021, at Cragsmere Manor.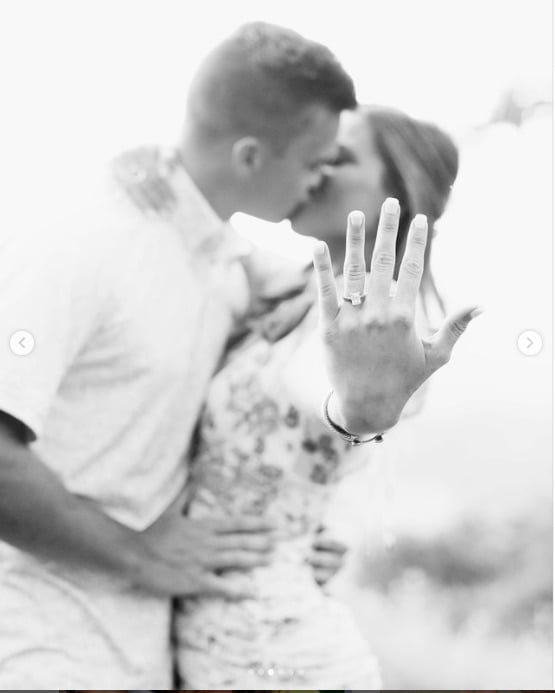 Yesterday could not have been more perfect. It's hard to express the overwhelming joy, faithfulness and peace I am feeling for the Lord's plans for our life. Evan is the person I've constantly prayed for. He's humble, calm, constantly pursuing, full of joy and shows me the Lord's love every day. I've known he was the one from the start— Here's to pursuing this life together…. FOREVER AND EVER! I cannot wait to be your WIFE! 🤍

THANK YOU JESUS FOR EVAN MCPHERSON!
Gracie and Evan started dating in May 2015.
Gracie Groat

Pretty Gracie Groat was born on May 7, 2001, in For Payne, Alabama. She is one of four children born to Lindy Vizzinia (nee. Harris), who graduated from Fort Payne High School and Auburn University in 1994. Gracie's dad is David Groat, vice-president at Sandi Express, LLC.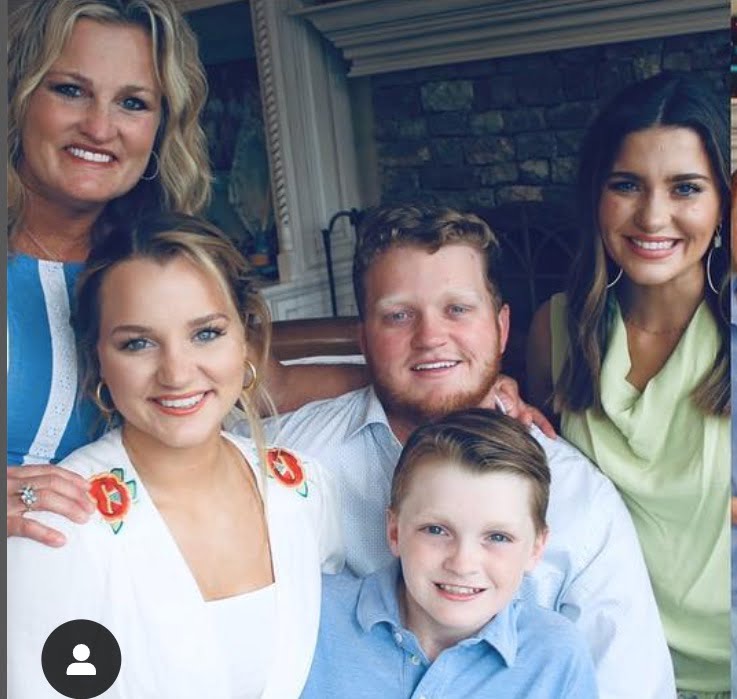 Gracie has two brothers John Clayon and JP Groat and one sister Maggie Groat.
Gracie was a member of the cross country team at Fort Payne High School from where she graduated in 2019. She is currently a student at Auburn, she is pursuing a degree in biomedical sciences with a pre-dental focus and a leadership studies minor.
Evan McPherson's beautiful Gracie has over 5,400 followers on
Instagram
.