Erica Sherman
Erica Sherman is the gorgeous wife of Aaron Donald, the impressive defensive tackle for the Los Angeles Rams. Prior to joining the Rams, Donald played college football with the Pittsburgh Panthers at the University of Pittsburgh and at Penn Hills High School.
Aaron Donald Parents
Aaron was born May 23, 1991, in Pittsburg, Pennsylvania, he is one of three children born to Anita Goggins and Archie Donald.
6'1″ Aaron has two siblings, sister Akita and brother Archie who played football at Toledo. Donald attended Penn Hills High School and the University of Pittsburgh.
Aaron Donald College
At the University of Pittsburgh, Aaron studied communications, and obviously, as you can expect, his skills were awarded. He won the Lombardi Award, Bronko Nagurski Trophy, Chuck Bednarik Award, and Outland Trophy.
He was selected with the 13th pick in the first round of the 2014 NFL Draft by the St. Louis Rams. Furthermore, he recorded 47 tackles, nine sacks, and two forced fumbles his rookie season, and 16 games with 69 tackles, 11 sacks, a pass defended, and fumble recovery the following season.
Aaron Donald NFL Career
On May 10, 2014, The Rams drafted Aaron Donald in the first round (13th overall) of the 2014 NFL draft.
June 16, 2014, Donald signed his rookie contract with the Rams.
On September 7, 2014, he made his NFL debut against the Minnesota Vikings.
On January 31, 2015, he was named NFL Defensive Rookie of the Year award & NFL All-Rookie Team.
In February 2015 was selected for his first Pro Bowl.
He was ejected for making illegal contact with a referee on September 12, 2016.
On October 11, 2016, he was named NFC Defensive Player of the Week.
On January 6, 2017, was named to the Pro-Bowl and second First-team All-Pro.
On April 12, 2017, the Rams exercise the fifth-year option on his contract.
On  December 19, 2017, was named to his 4th Pro-Bowl.
February 3, 2019, was named NFL Defensive Player of the Year.
On August 31, 2018, signed a contract extension with the Los Angeles Rams.
In October 2018, he was named NFC Defensive Player of the Month.
On January 4, 2019, Aaron was named to the AP All-Pro First Team.
On February 2, 2019, he was named NFL Defensive Player of the Year.
On October 14, 2020, he was named NFC Defensive Player of the Week.
On December 21, 2020, was named to the 2021 Pro Bowl.
On Feb 06, 2021, Donald was named 2020 NFL Defensive Player of the Year.
Aaron Donald NFL Stats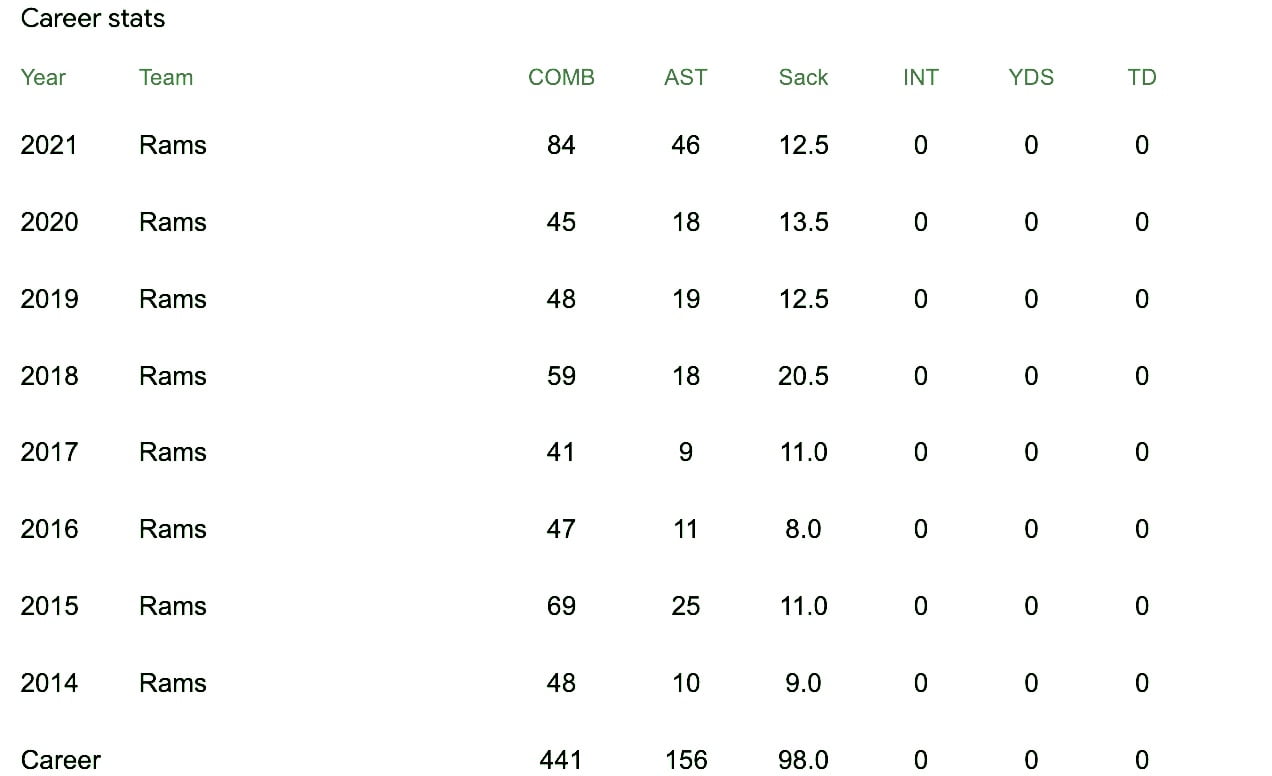 Aaron Donald Net Worth
As of December 2021, Aaron Donald Net Worth has been estimated at $60 million, according to the guys at Wealthy Gorilla. He placed 40th in Forbes 2021 THE WORLD'S HIGHEST-PAID ATHLETES EARNINGS, published last June.
In addition to his salary from his contract with the Rams, Aaron Donald earns roughly $500,000 in endorsement deals.
Aaron Donald House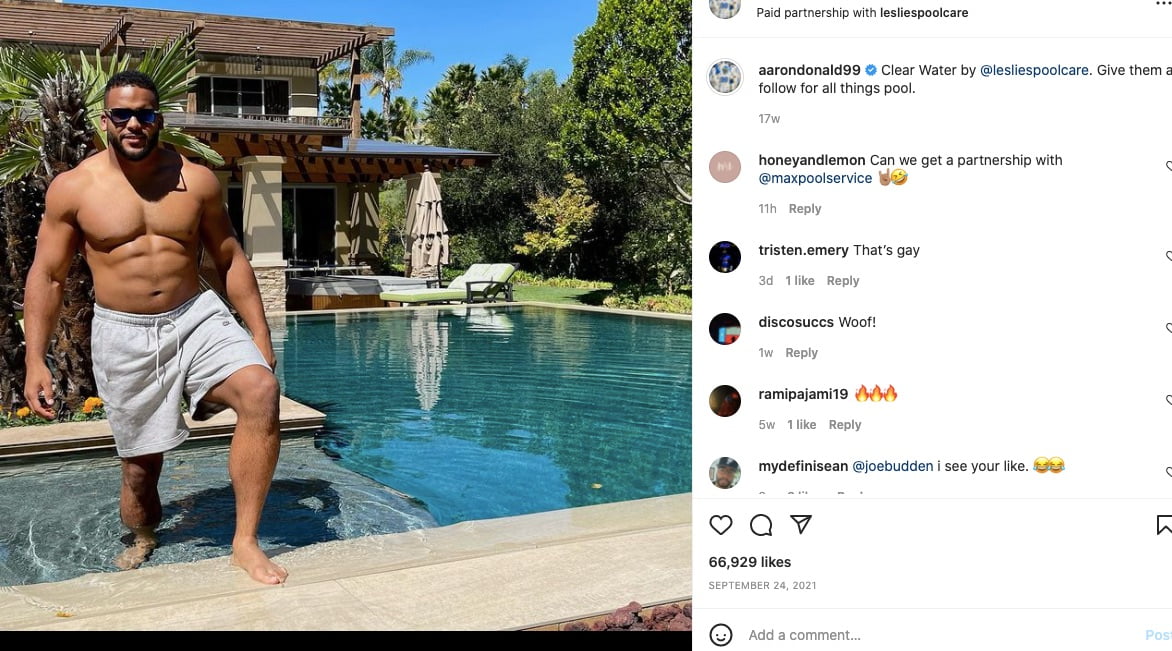 In March 2019, Aaron Donald purchased a stunning 7,036-square-foot home with six bedrooms and seven baths, previously owned by Honest Company's CEO Nick Vlahos for $4.7 million.
Aaron Donald Endorsements
Aaron Donald has endorsement deals with Panini, 's Sporting Goods, Electronic Arts, Ready Nutrition, Leslie Pool Care, Dr. Teal's, Tide, and Nike.
 Aaron Donald Contract & Salary
After the Super Bowl, the Los Angeles Rams secured Aaron Donald with a $95,000,000 contract; the deal included a $25,000,000 signing bonus, $95,000,000 guaranteed, and an average annual salary of $31,666,667.
On August 31, 2018, Aaron Donald signed a six-year contract with the Rams worth $135 million; the deal included a $40 million signing bonus, $86,892,000 guaranteed, and an annual salary of $22,500,000 million.
Aaron Donald agreed to a four-year, fully guaranteed $10.13 million deal, which t also included a $5.69 million signing bonus and a fifth-year option on June 16, 2014.
Aaron Donald Girlfriend
Aaron Donald is a father of three! He welcomed his first child with his current girlfriend and soon-to-be wife Erica Sherman and has two beautiful and amazing children with his ex-girlfriend Jaelynn Blakey, who he dated from high school until 2019.
Aaron Donald Wife
The last thing we heard was that Aaron Donald was engaged to his girlfriend Erica Sherman, but she is now going under Erica Donald on Instagram. Did Aaron Donald and Erica get married secretly??
Erica Sherman Erica Donald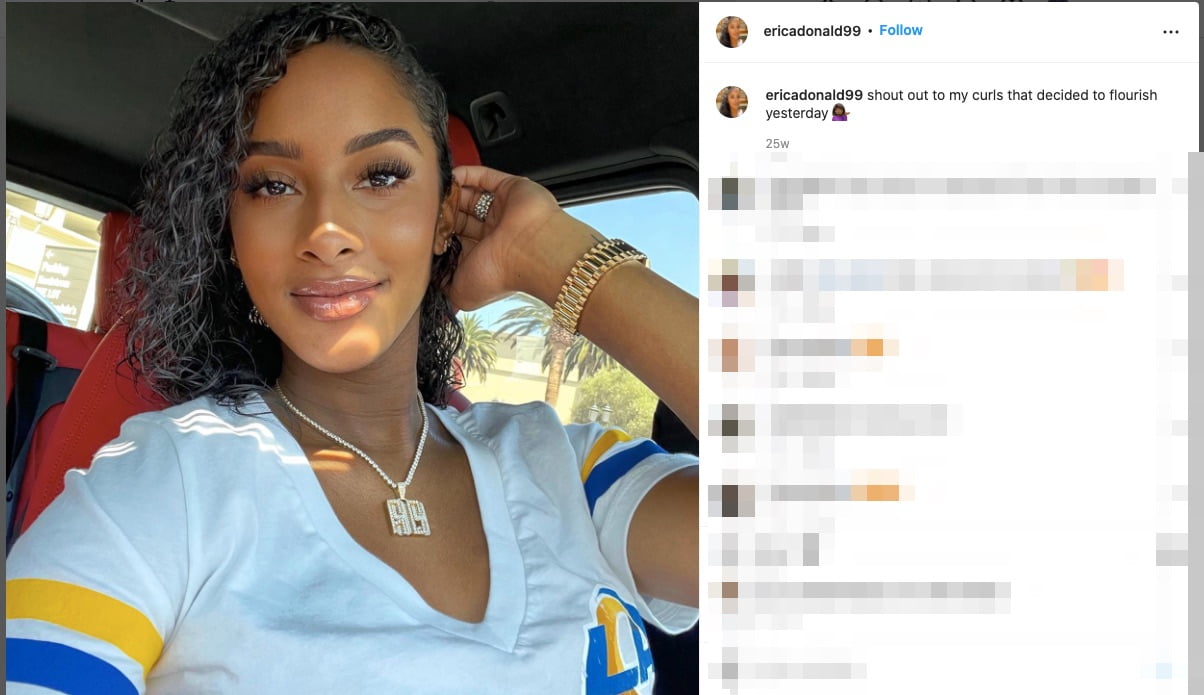 Pretty Erica Donald born Erica Sherman in July 1991, is one of three children born to the great Ray Sherman and his wife Yvette Sherman. Erica has one sister Alanna Sherman (b. 1998) and her brother Ray II who passed away on May 18,  2003, at the age of 14, from an accidental self-inflicted wound shot to the head.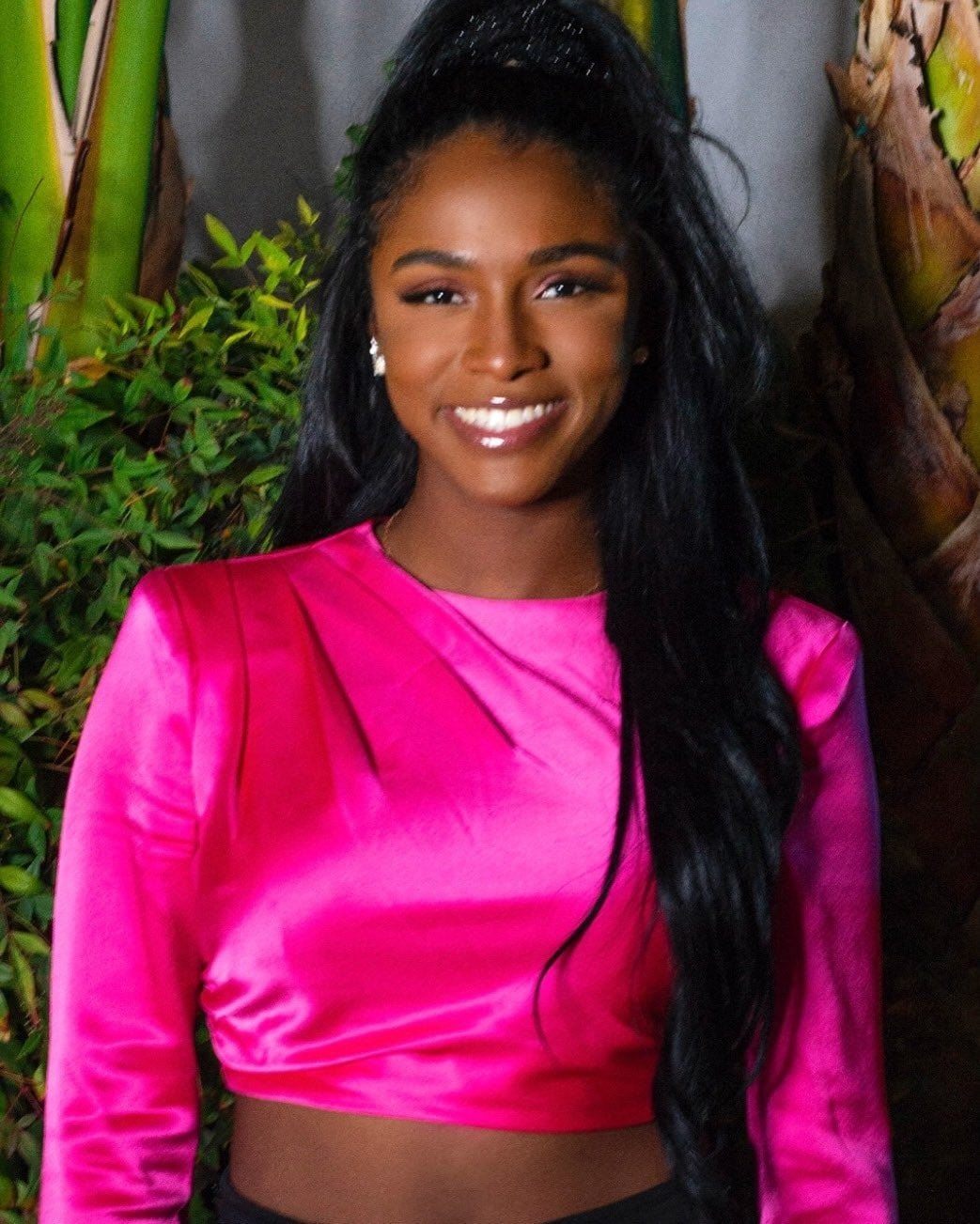 Erica's beautiful and gifted little sis Alana, a singer who competed on American Idol last year. Alana graduated from Louisiana Tech University in 2020, and released her son Gibberish on SoundCloud two years ago.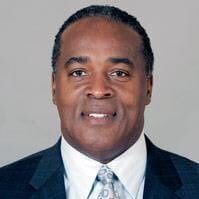 Erica's dad, Ray Sherman, born on November 27, 1951, in Berkeley, California, graduated from Fresno State, where he played defensive back and wide receiver. He started his coaching career in 1974 as a graduate assistant at San Jose State University; he later worked for the University of California, Michigan State, Wake Forest, Purdue, the University of Georgia, and the Houston Oilers.
Later on, Ray Sherman served as an assistant head coach for the Falcons, RB coach and WR coach for the San Francisco 49ers, from 1991 to 1993; offensive coordinator for the Jets in 1994, QB. coach for the Vikings in 1995-97, Steelers offensive coordinator in 1998, WR coach for the Packers in 2002-04, worked the same position for the Titans in 2005, Dallas Cowboys in 2007, Los Angeles Rams from 2012 to 2015 and returned to the Pittsburgh Steelers in 2019.
Erica Donald graduated in 2012, with a Bachelor of Arts in communications and public relations from Louisiana State University. Her working experience includes an internship with the St. Louis Rams, Internship at Fox Sports Australia, Intern, and a volunteer at Mary Kenealy Events.
She also was an assistant for the Glazer Family Foundation, working closely with the Buccaneers, and later on, she returned to the Rams working with their Player involvement and community outreach program; she was vice-president at Game 1 and served as Interim Chairwoman of the Ad99 Solutions Foundation for the Ad99 Solutions.
Erica and Aaron Donald became engaged in 2020; the couple confirmed they were expecting their first child together on Aaron's 30th birthday.
Erica Donald said goodbye on social media but promised to be in a few months on November 19, 2021.
Erica and Aaron Donald welcomed their son Aaric Donald on September 9, 2021.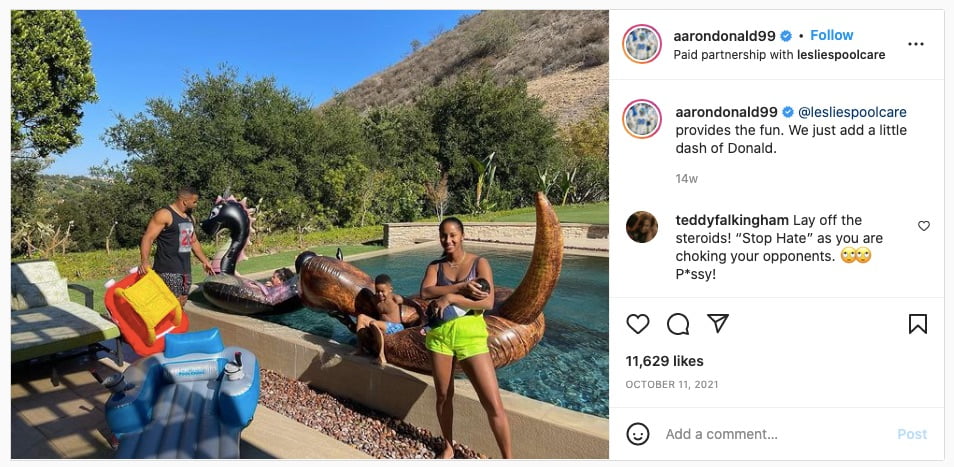 Little Aaric is already cheering for Daddy!!
Cheering for daddy! @AaronDonald97 pic.twitter.com/KfSGbm1kf3

— Erica (@EriDon_99) December 22, 2021
Aaron Donald Jaelynn Blakey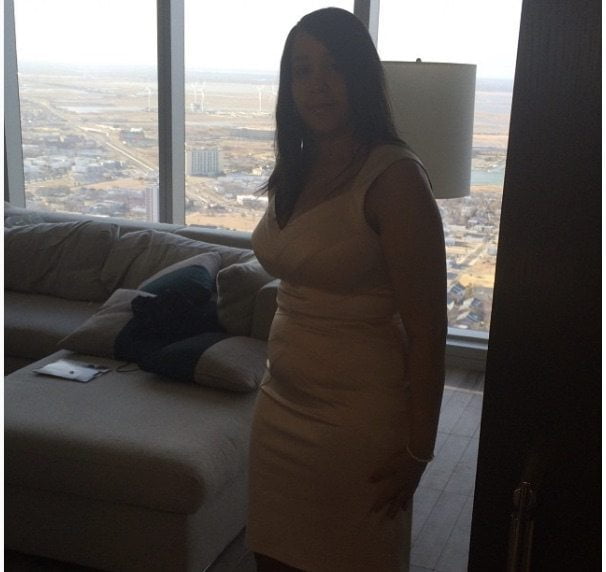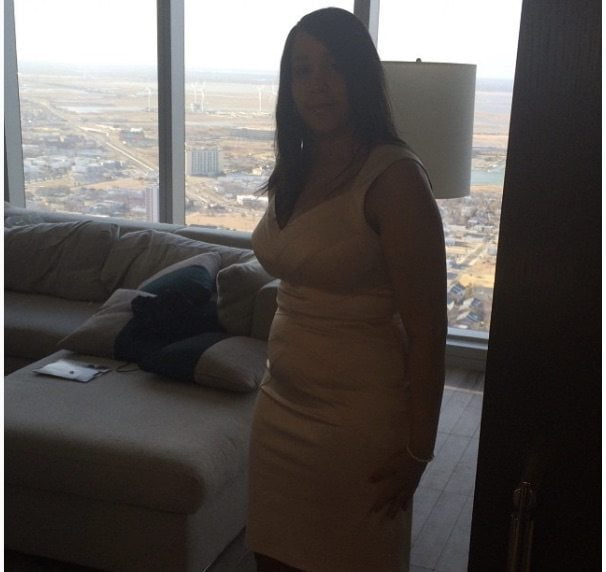 Aaron Donald's stunning lady Jaelyn Blakey was born in Pittsburgh, Pennsylvania. Ms. Blakey graduated in 2010 from Penn Hills High School, and it was in high school that these lovebirds met and fell madly in love.
Nowadays, Jaelynn and Aaron are the proud parents of two lovely children. Their beautiful daughter Jaeda was born in April 2013, and their adorable son Aaron Jr. was born on April 6, 2016.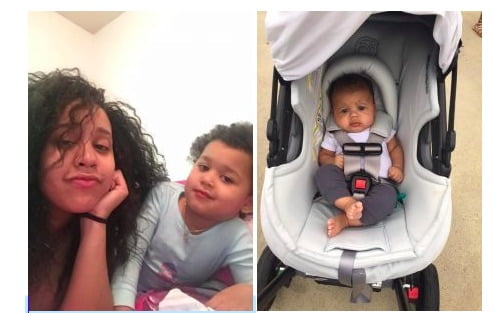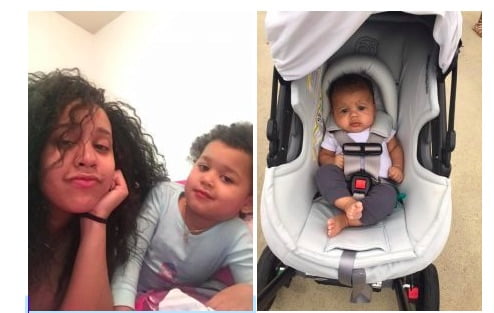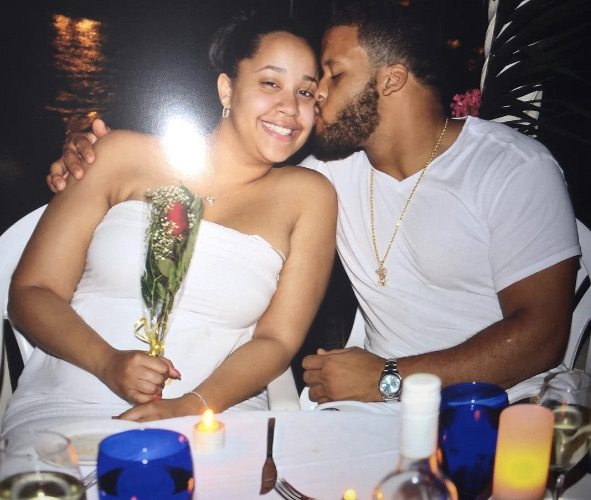 Many people asked about Aaron Donald's daughter's skin condition, it looks like Jaeda has vitiligo. This beautiful girl looks amazing no matter what color her skin is, we think that she could be an example for many.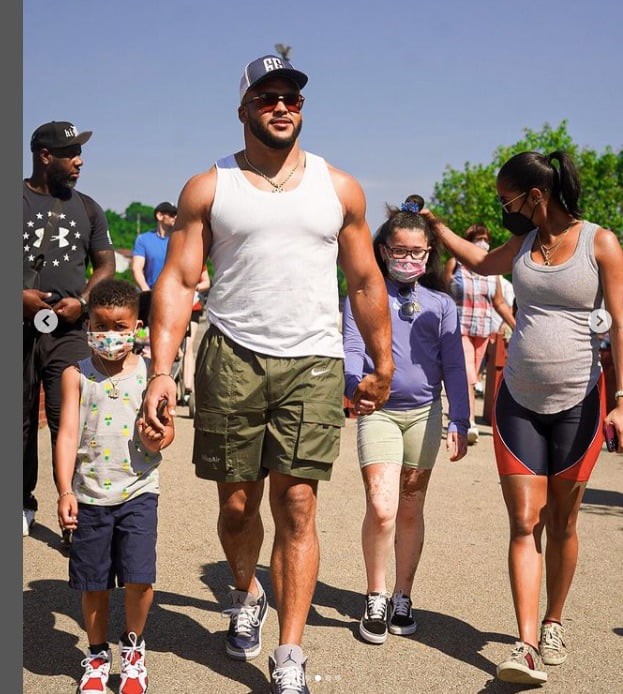 Related Story: Matt Gay Wife Millie Gay
Taylor Rapp Girlfriend Dani Johnson