Brittany Matthews
Brittany Matthews is the stunning girlfriend of Patrick Mahomes, the quarterback for the Kansas City Chiefs. Prior to the Draft, Mahomes played college football for the Texas Tech Red Raiders at Texas Tech University, who declared for the NFL Draft in January 2017.
And As we previously mentioned, Mahones is off the market, he is dating this stunning gal, about whom we are going to talk to you.
But just before we get to Ms. Matthews, allow us to tell you three interesting things about her beau.
Patrick Mahomes Parents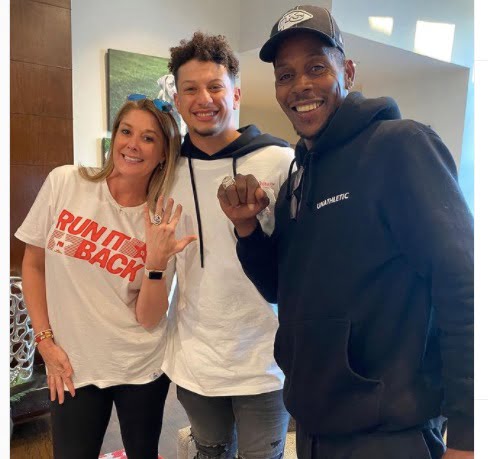 Patrick Lavon Mahones was born on September 17, 1995, in Tyler Texas. He is the eldest son of the lovely Mrs. Randi Martin, Pat Mahomes; a retired MLB pitcher who played for the Mets, Rangers, Red Sox, Pirates, and the Minnesota Twins. In addition to the Chiefs QB, Pat and Randi Mahomes are proud parents to their other son Jackson and daughter Mia Mahomes.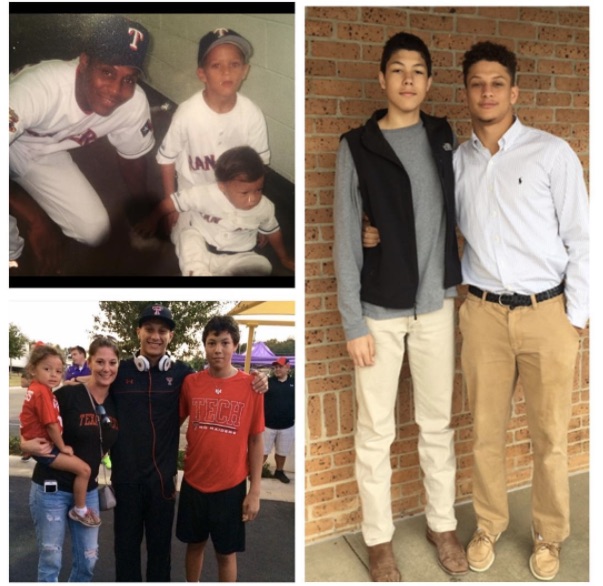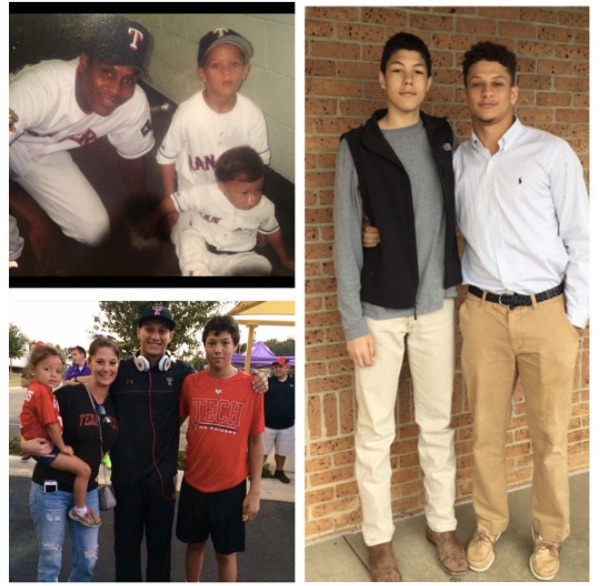 Patrick Mahomes Mother Randi Mahomes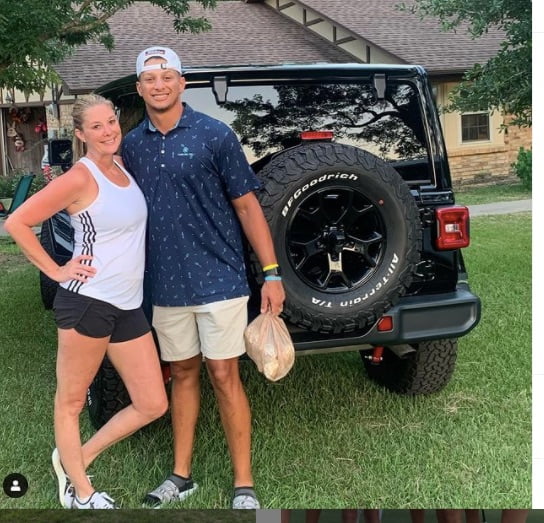 Patrick Mahomes's mother is Randi Mahomes, she was born Randi Gail Martin on January 18, 1976, she is one of the children born to former school principal Randy Martin and Debbie Bates Martin. Randi has three siblings, sisters Lori Deal, Jill Herrington and brother Joey Martin. She married Pat Mahones in the early 90s'. Randi welcomed Patrick in 1995 and son Jackson in 2000.
Her momma Debbie studied at WestRusk High and Tyler Junior College, she worked at Whitehouse Independent School District.
Randi Mahomes graduated from Texas High School; she was an independent distributor of Kyani and is nowadays a Catering and Event Director for the Hollytree Country Club in Tyler, Texas. In September 2020, Randi Mahomes showed her frustration on Twitter after ESPN analyst Louis Riddick referred to her son Patrick as Pat.
"If this announcer doesn't stop calling my son Pat.. ugh i may scream… lol #help."
Riddick subsequently apologized on live television!
"Guilty, guilty, guilty," Riddick said while laughing. "I apologize, Patrick."
Patrick Mahomes father Pat Mahomes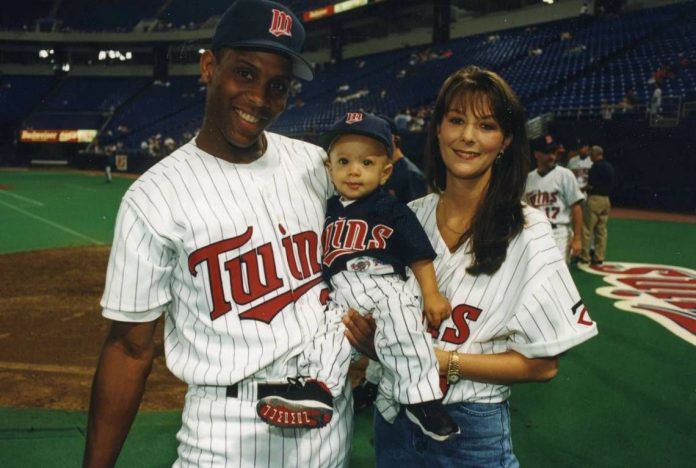 Patrick Lavon Mahomes Sr. aka Pat Mahomes was born on August 9, 1970, in Bryan, Texas. He attended Lindale High School and planned to attend the University of Arkansas; however, he had a change of heart when the Minnesota Twins selected him in the sixth round during the 1988 MLB draft.
He didn't play with the Twins right away, instead, they assigned him as a pitcher for the Elizabethton Twins, later on, played with the Portland Beavers, and finally on April 4, 1992, he got to make his professional debut with the Minnesota Twins.
Throughout his career he played with the Boston Red Sox in 1996, Yokohama BayStars in 1997, New York Mets in 1999, Texas Rangers in 2001, Chicago Cubs in 2002, and the Pittsburgh Pirates in 2003, his final MLB appearance was on September 27, 2003.
After his retirement from the MLB, Pat Mahomes played for several minor league teams, likes the Las Vegas 51s, Edmonton Trappers, Albuquerque Isotopes, Long Island Ducks, Sioux Falls Canaries, Syracuse Chiefs, and the Southern Maryland  Blue Cards.
From his marriage to Randi Martin, who still goes by Randi Mahomes, Pat had two sons, Patrick and Jackson, he also has one younger daughter named Zoey. Pat Mahomes is dating his girlfriend Trisha Meyers Mauer Malone.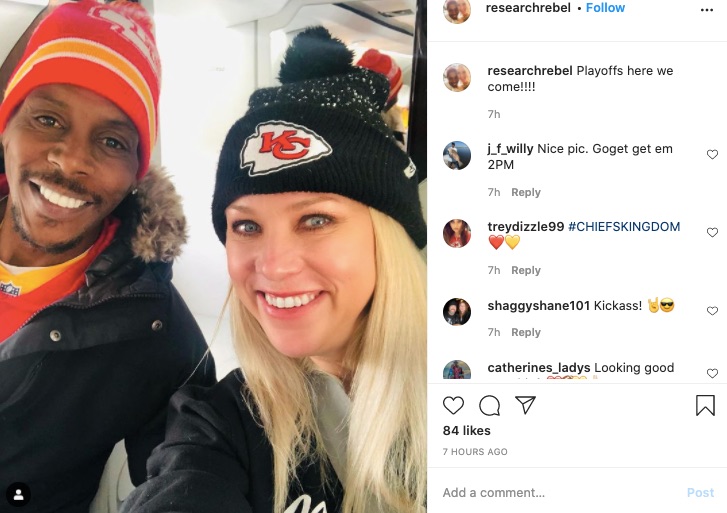 Patrick Mahomes Siblings
As many of you know Patrick has three younger siblings, wait.. what 3? Yes, that's right three younger siblings; his brother Jackson, from his parent's marriage, and two younger half-sisters, Mia Randall, from his mom's side and Zoey Mahomes from his dad's side
Patrick Mahomes Brother Jackson Mahomes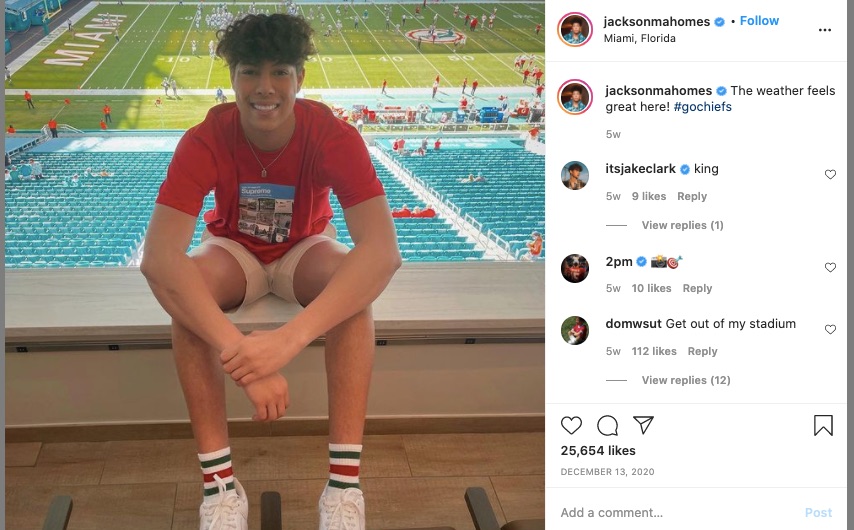 Standing at 6'6″ Patrick Mahomes' little brother Jackson Mahomes was born on May 15, 2000. is a TikTok star & the owner of the clothing line called Unathletic. Jackson Mahomes is pursuing a Bachelor's in business administration at the University of Texas, hopefully, will graduate in 2022.
Prior to that, Jackson was a basketball defender at Whitehouse High School, where he graduated from in 2018.
"I loved basketball, I played it for so long, but I wasn't in love with it when I had the opportunity to go to college," he told East Texas Sports Network in 2018. "So, after that, I was very, like, lonely, upset. I didn't know what I was going to do with my life."
Patrick Mahomes Sister Mia Randall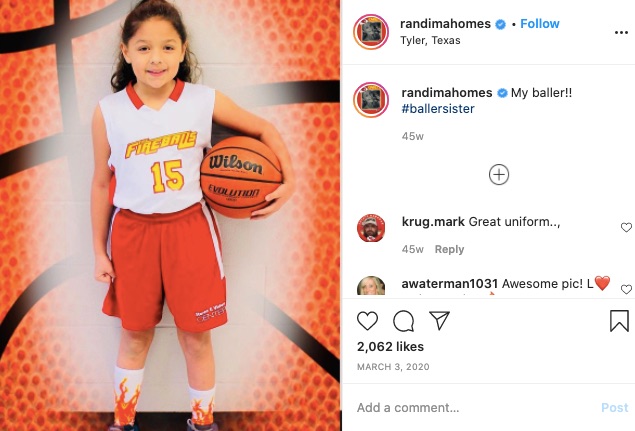 Randi and Pat's marriage didn't work out and subsequently divorced in 2006. Randi later dated PJ Randall, the father of her gave daughter Mia Randall, born on July 12, 2011, who is an amazing baseball and basketball player, Mia a student at Brown Elementary School, plays for KODC D League a youth basketball development league in East Texas.

Mia Randall's. dad PJ Randall from Mesquite in Dallas, Texas, attended Midwestern State University, he is a teacher and at Mesquite Independent School District. He is currently married to Bethany Jo Randall (nee. Collyer).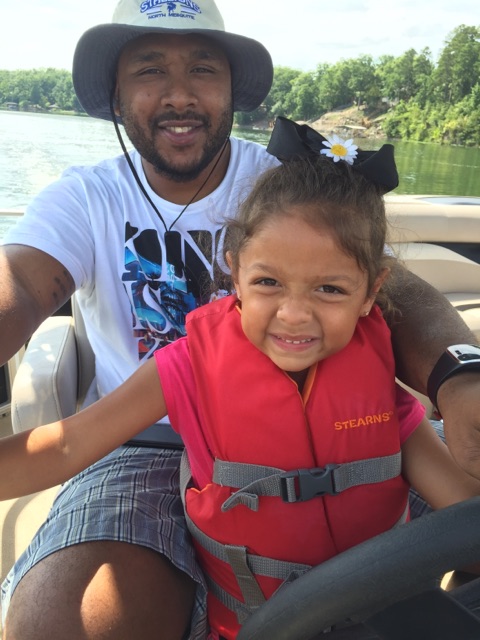 Patrick Mahomes sister Zoey Mahomes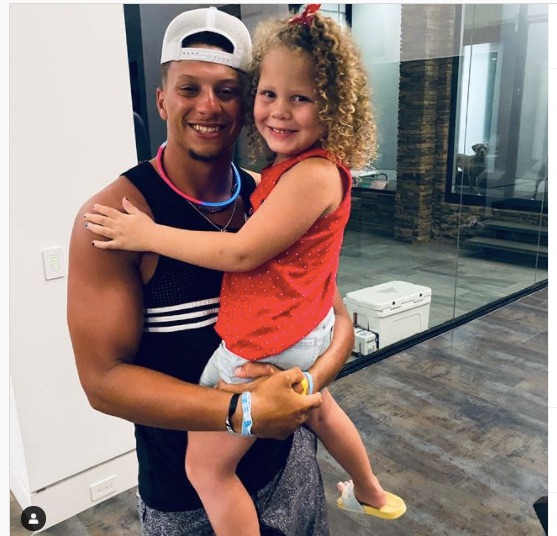 This cutie with golden locks is Patrick Mahomes' youngest siblings and second sister, her name is Zoey Mahomes and her parents are Pat Mahomes and Anika Cooper; Mrs. Cooper graduated from the University of Texas at Arlington, she is a treatment consultant at the American Addition Centers in Frisco, Texas. Her parents are no longer together and it seems that besides Patrick and Jackson, young Zoey has a half-brother Aiden Wallace, from her mom's previous relationship. Aiden is a linebacker at Roosevelt High School.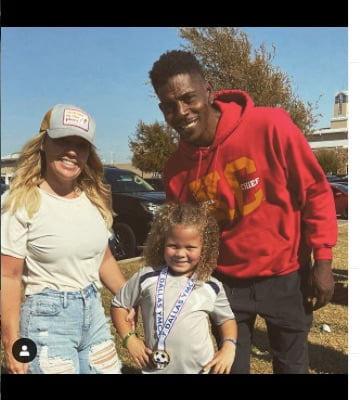 Patrick Mahomes High School
Mahomes played baseball and football at Whitehouse High School in Whitehouse, Texas, in 2013 was named  Texas Associated Press Sports Editors High School Football Player of the Year, All-East Texas Most Valuable Player. In his junior year, Patrick recorded  3,839 yards on 237-of-418 passing with 46 touchdown passes and rushed for 258 yards on 107 carries with six rushing touchdowns. His senior year, recorded 4,619 yards, 50 touchdowns, and rushed 157 times for 948 yards and 15 touchdowns.
Patrick Mahomes Texas Tech
Mahomes continued to play baseball (until 2016) and football at Texas Tech. His freshman year in seven games and 185 attempts, passed 1,547 years, and recorded 16 touchdowns. In the 2015 season, Mahomes recorded 573 attempts for 4,653 yards and 36 touchdowns in 13 games. Subsequently, in his junior year played in 12 games, recorded 388 attempts for 5.052yards and 41 touchdowns. He skipped his senior year and declared to the 2017 draft.
Patrick Mahomes NFL Career
Mahomes was selected by the Kansas City Chiefs in the first round (10th overall) in the 2017 NFL Draft. On December 27, 2017, Mahomes made his debut against the Denver Broncos in Week 17, he recorded 35 attempts threw for 284 yards, and rushed for 10 yards.
He became the Chiefs' starting quarterback in January 2018, when Kansas City traded Alex Smith; he played in 16 games, recorded 5,097 passing yards, 50 passing touchdowns, rushed 272 yards and two touchdowns.
In the 2019 season, Patrick Mahomes threw for 4,031 yards and 26 touchdowns, plus rushed 218 yards and 2 touchdowns. He threw for 4,750 yards, 38 touchdowns and rushed 308 yards and 2 touchdowns.
Patrick Mahomes and the Kansas City Chiefs defeated the San Francisco 49ers during the Super Bowl LIV; where he was also named MVP.
Patrick Mahomes Contract
Mahomes, signed his first four-year, $16.42 million contract, which also included a signing bonus with the Kansas City Chiefs on July 20, 2017. He signed a 10-year extension worth $477 million with another $26 million in potential bonuses making a total of $503 million on July 6th, 2020. That same year Patrick became a minority stakeholder for the Kansas City Royals.
"I'm honored to become a part-owner of the Kansas City Royals," said Mahomes

"We are very proud and excited to have Patrick as our partner in the ownership group of this franchise;" said John Sherman, the team's chairman, CEO and principal owner. "Along with the rest of Kansas City, I have watched Patrick compete and become an extraordinary leader, both on and off the football field.

"Consistent with the entirety of our ownership group; he has a deep commitment to Kansas City and a real passion for the game of baseball — dating back to his childhood."
Patrick Mahomes Salary and Net Worth
Following his millionaire contract extension with the Chiefs, Patrick Mahomes has an average annual salary of $45 million. He has a net worth estimated at $40 million; giving him the chance to think about settling down, getting married, and starting a family.
Patrick Mahomes House
On February 1, 2019, it was reported Patrick Mahomes paid $1.75 million for a  3,759-square-foot mid-century modern marvel house in Sunset Hills West in Kansas. The open floor house built in 1953 features three bedrooms, a chef's kitchen, wet bar, among other interesting features.
And with no further ado, let's meet Mahomes' GF Brittany.
Patrick Mahomes Girlfriend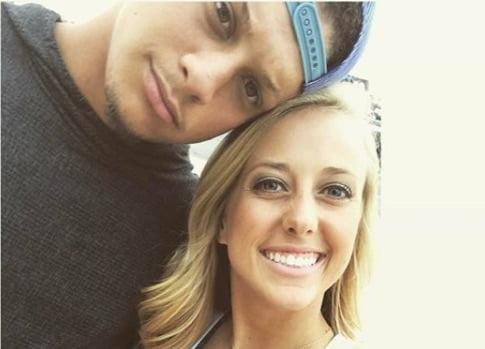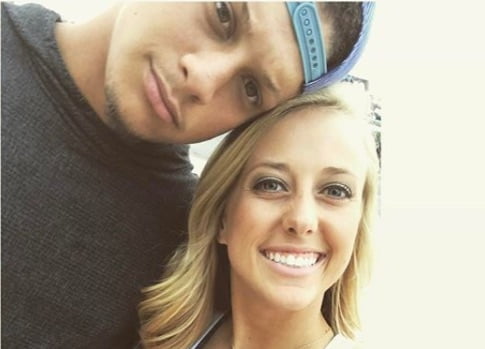 Brittany Matthews
Brittany Lynne Matthews born on August 31, 1995, in Smith, Texas is the daughter of Martin Scott Matthews and Diana Massey. Has one brother, Devin Matthews.
Graduated from Whitehouse High School in Whitehouse, Texas; holds a major in Kinesiology from the University of Texas in Tyler.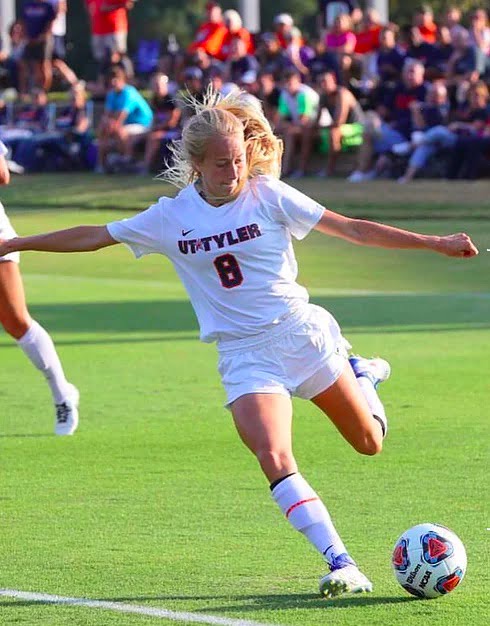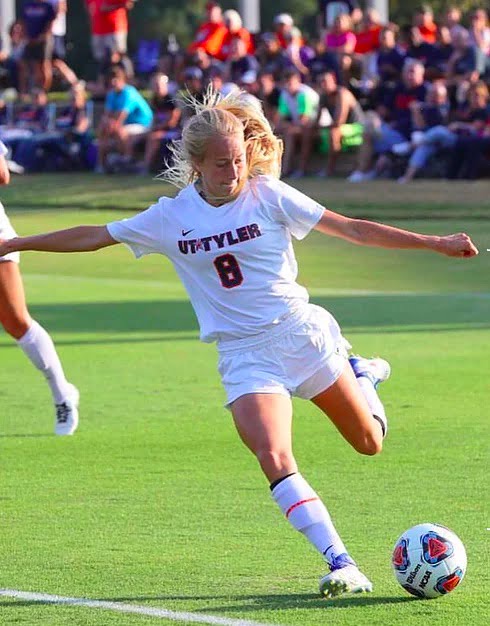 She was a forward soccer player; awarded ASC Offensive Player of the Week in September 2015 and again in 2016. After college continued her soccer career professional in Iceland.
Brittany quit soccer in order to become a fitness coach; she also works for Herbalife.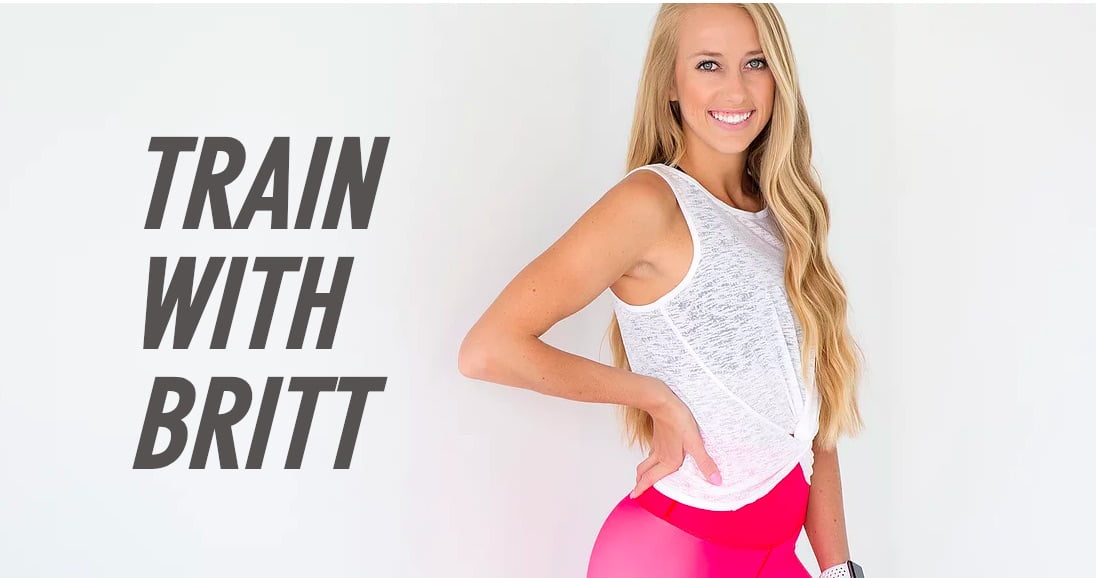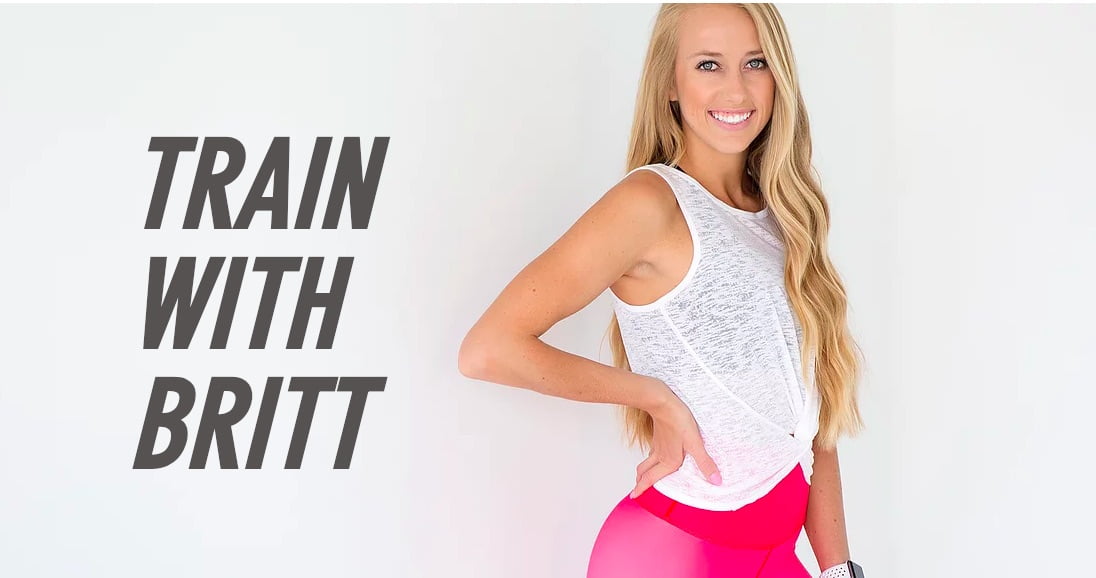 Surely you know that Brittany and Patrick have been dating since they were in High School. On September 1, 2020, the same day he received his Super Bowl ring, Patrick gave Brittany hers.
Patrick Mahomes Children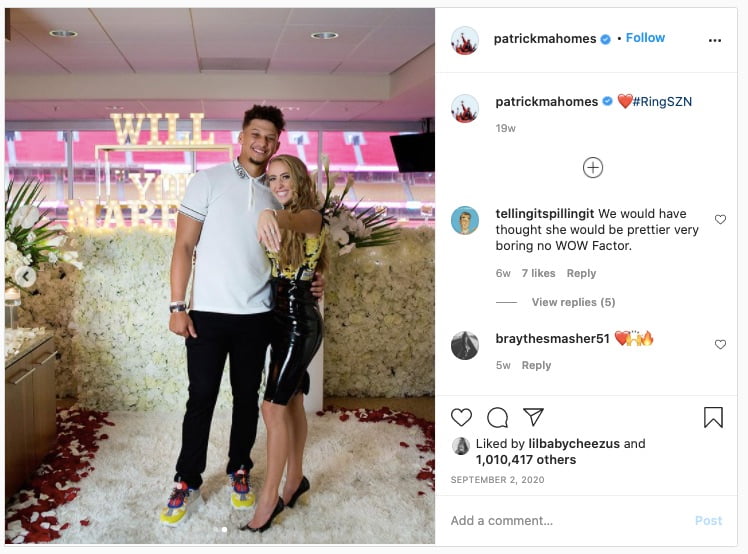 Brittany Matthews and Patrick announced they were expecting their first child together on September 29, 2020. Another announcement followed on October 22, 2020, they are having a girl!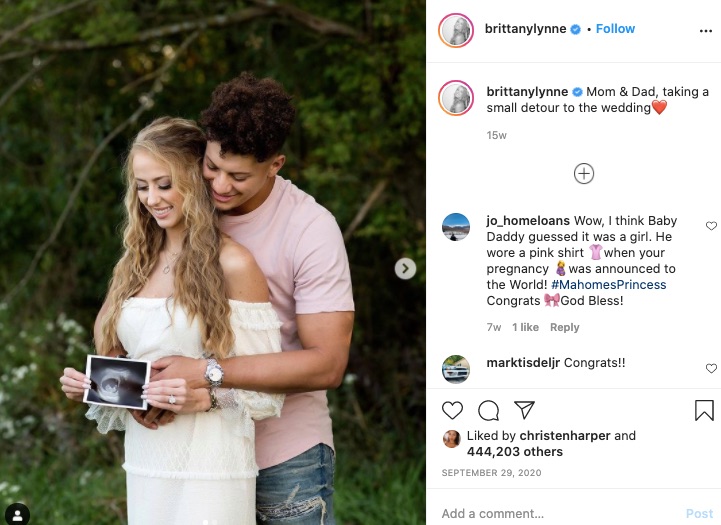 View this post on Instagram
Patrick and Brittany welcomed their first child, daughter Sterling Skye Mahomes on February 20, 2020; the proud parents made the birth announcement on Instagram.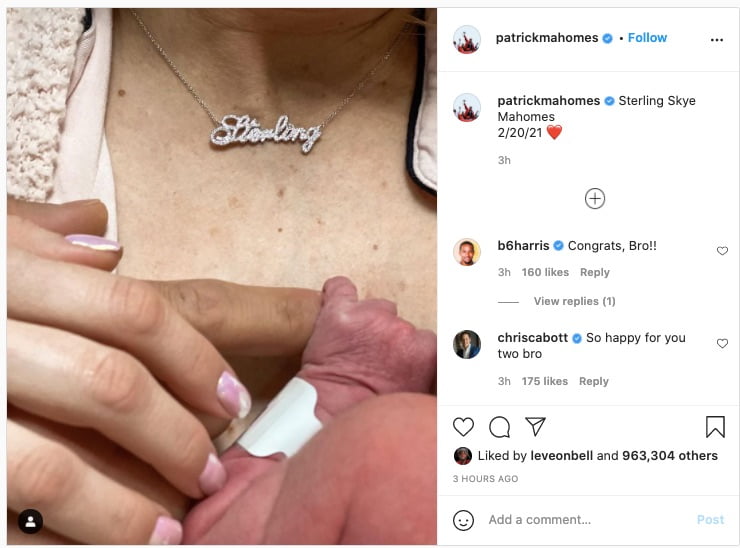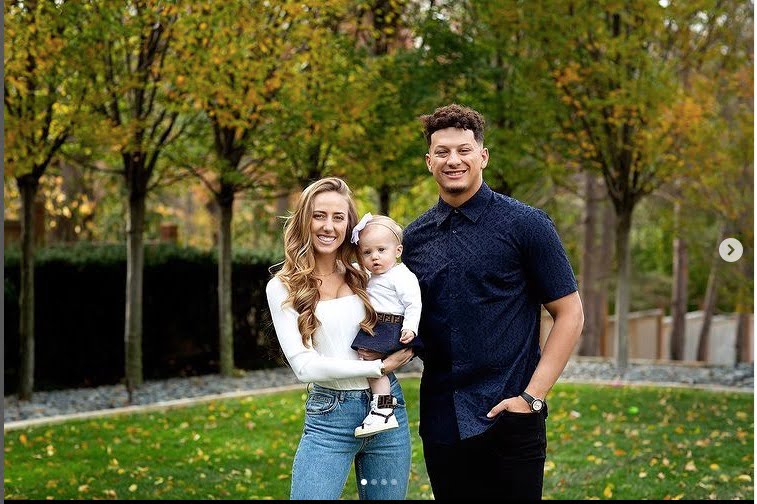 Furthermore, Patrick Mahomes GF Brittany Matthews is on Instagram.