Meet 27-year-old Farraw Germain, the girlfriend of NFL defensive end for the New York Giants, Jason Pierre Paul.
He played college football for the University of South Florida and was picked by the Giants in the first round of the 2010 NFL Draft.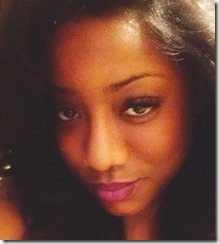 The 6 ft 5 in player nicknamed JPP –wrote a post dedicated to Farraw last April in which he said:
First of all I know she not going to see this until the morning, but the way I'm feeling right now I couldn't find any women better then Farraw Germain soon to be Farraw Pierre-Paul. She has had my back for the longest and made sure that I'm on point with everything even my close people's and friends and with my career. I appreciate the great woman I have by my side. It really makes a difference in life when you have a strong women by your side. I couldn't do this by myself, it's not because I'm weak it's because I know without her my life I'm than you incomplete.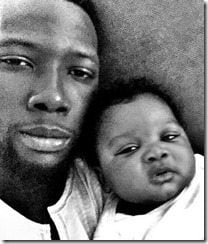 Farraw was born on May 05 1988. She and Jason became parents earlier this year, the couple welcomed a baby boy on February 14, 2015 according to their baby registry on thebump.
Farraw is a Florida resident so we assume the couple met while her man attended college at South Florida.
By now, you probably heard her man was 'severely injured' during a 4th of July incident. Outlets first reported he had damaged his hand and fingers but latest updates say the injuries are not believed to be career-threatening.
According to ESPN, he suffered severe burns on the palm of one hand and the tips of three fingers, and one finger is being tested for nerve damage. He didn't lose any fingers, and doctors believe there will be no permanent damage or disfigurement of his hands.
What a scare huh! Luckily he has lovely Farraw to nurse him back to health!
You can find her on Twitter here.