23-year-old tennis player Colleen "Coco" Vandeweghe is making headlines as she defeated Lucie Safarova 7-6, 7-6 to set up and will play Maria Sharapova in her first grand slam quarter-final!
Her mom, Tauna happens to be a former Olympian and grandmother was the 1952 Miss America. The truth is Coco comes from a blood string of great athletes. Her uncle and grandfather were big names in American basketball.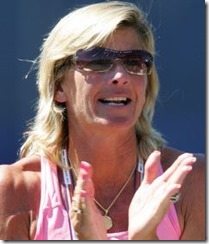 Tauna swam for USA at the 1976 Olympics. According to her LinkedIn, Tauna is a Director of Business Development for CB Capital Partners. Ms. Vandeweghe has over 20 years of global diversified financial and business development experience. She has played an integral role in a variety of assignments including mergers & acquisitions, fairness opinions, valuation, litigation, recapitalizations, divestitures, private placements of debt and equity securities and restructurings. She also has notable expertise in sports, technology, apparel and media.
Ms. Vandeweghe comes from one of the most recognized family names in the sports industry. Her father Ernest was a NY Knick and team doctor to the Los Angeles Lakers, her brother Kiki was a multiple NCAA and NBA All Star, GM and Coach.
And Tauna herself is considered as one of the top 50 athletes in California history.
Ms. Vandeweghe attended both the University of California at Los Angeles where she studied Communications, and the University of Southern California where she studies Broadcast Journalism.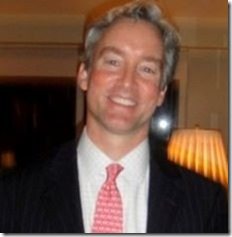 According to a 2011 ESPN article, Coco and her birth father are not close. Robert Mullarkey is described as a New York businessman. In their NY Times wedding announcement says Robert, son of Mr. and Mrs. Thomas F. X. Mullarkey of Locust Valley. The 1988 article says he was at the time, a securities analyst at the First Boston Corporation in New York. He attended All Hallows School in Lyme Regis, Dorset, England, and graduated from the Pomfret School and Kenyon College.
It is not know why Coco's parents divorced, but since, Tauna re-married Michael O'Shea, a former fitness trainer who worked with John McEnroe, Martina Navratilova and Billie Jean King.
Coco's former coach Maciej Synowka parted ways earlier in 2015, her current coach is Craig Cardon. In 2013 she split from coach Jan-Michael Gambill. In order to turn her career around, the player said she needed a renewed focus on her fitness rather than a change in mental approach.
She's apparently single, find her on Instagram here.