Jade Caraway
Meet the lovely Jade Caraway; she is the loving and talented girlfriend of college football player Kyle Trask, currently the quarterback for the Florida Gators at the University of Florida.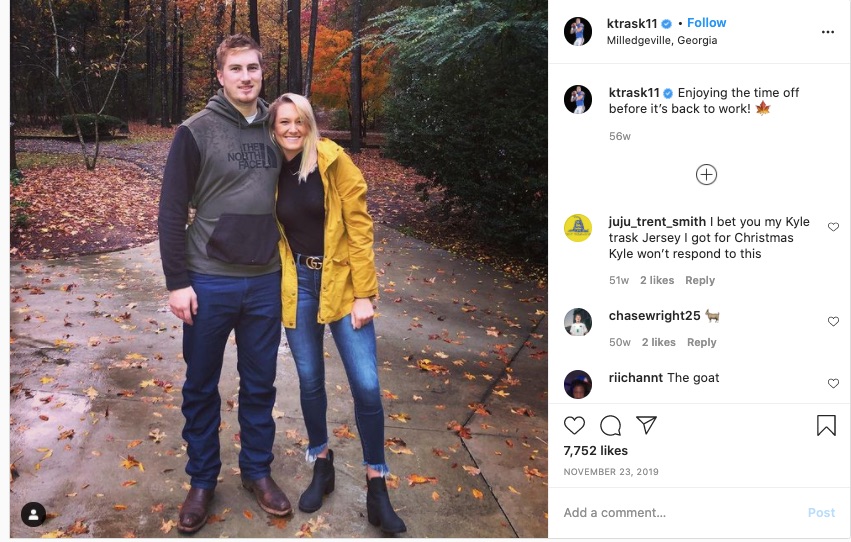 Before we get to tell you about Jade, let us tell a quick biography about her stud.
Kyle Trask
Big guy for a quarterback you can think of him as the Big Ben of college football, Kyle Trask stands at 6'5 (2.16 cms), weighs 240 lbs. He was born on March 6, 1998, in Manvel, Texas.
Prior to committing to play at the University of Florida Kyle played high school football at Manvel High School.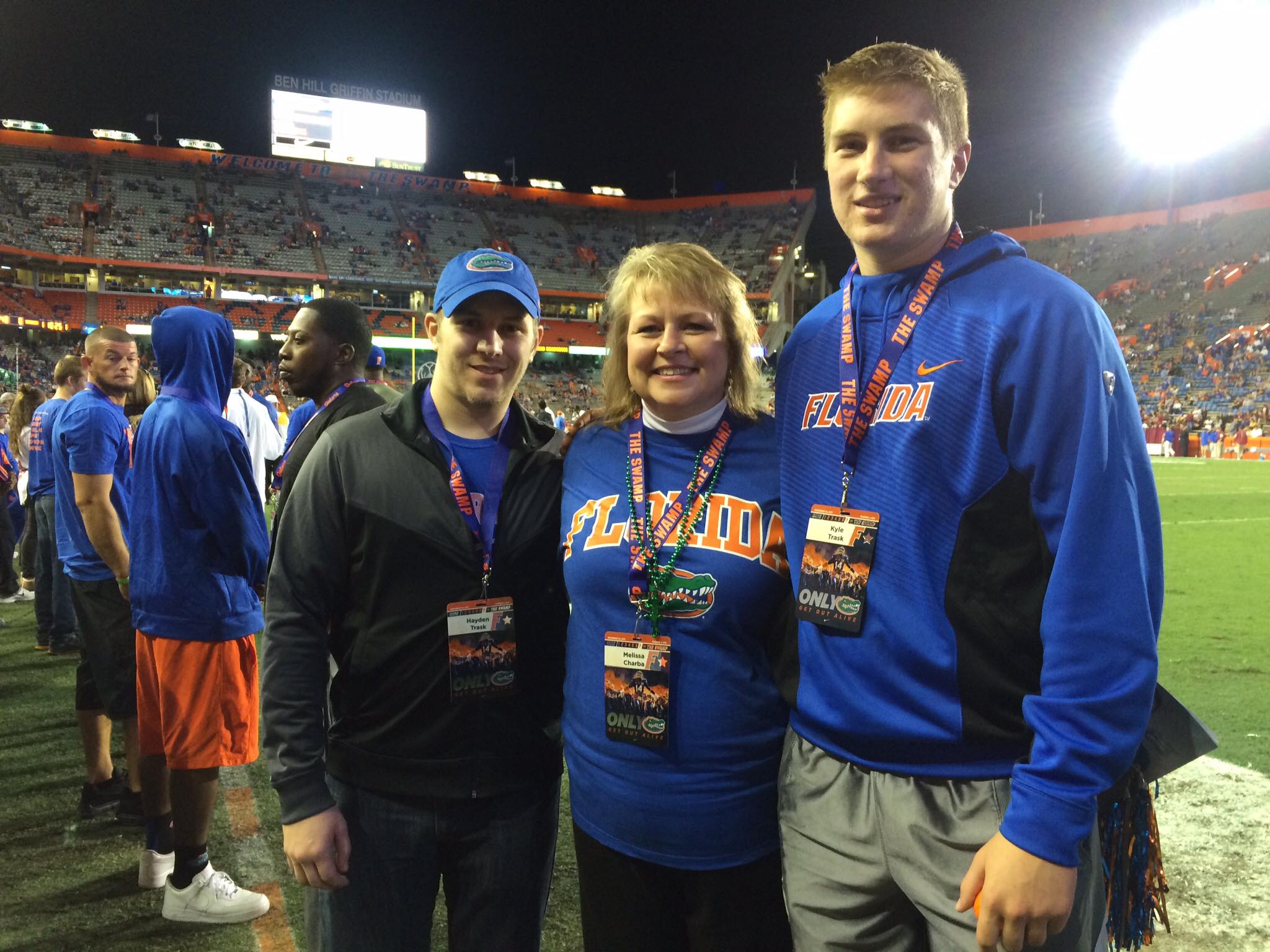 Kyle has one older brother, named Hayden Trask, who graduated in 2015, with a Bachelor of Science in Chemical Engineering.
His brother is an operations engineer at Energy Transfer; prior to that, he was a project engineer for Burrow Global, in Houston, Texas.
Kyle Trask Parents
Both his parents were college athletes, both Aggies.
"Mom and dad were Aggies, so they named me after Kyle Field," Trask revealed Monday. "My whole family is full of Aggies."

"My whole family is full of Aggies," Kyle Trask told reporters earlier this week. "They named me after Kyle Field at Texas A&M. As far as I know, that's what I was told."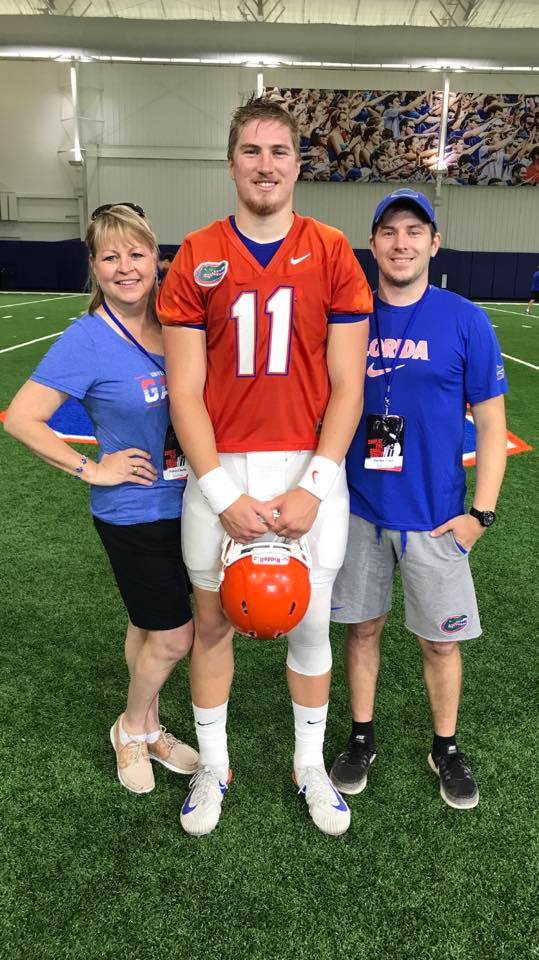 Mom Melissa Charba originally from Stafford, Texas met her husband Michael while they both attended Texas A&M.
His dad Michael Trask in 1983, from Memorial High School, in 1989, from Texas A&M with a degree in industrial distribution and in 2018 with a Master's of Business Administration from Texas Woman's University.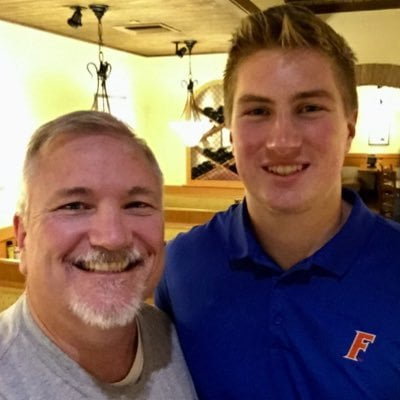 Mr. Trask work for TRACO Industries for ten years, in 2003, was the Supervisor of Data and Voice Network Operations for MD Anderson Cancer Center; nowadays, is the president of XxtremeCloud Solutions.
High School and College Stats
His high school stats during his junior year of high school is 786 yards with six touchdowns and zero interceptions; ran for a touchdown; he threw for  759 yards with ten touchdowns and zero interceptions; also had 18 carries for 49 yards and one touchdown his senior year.
He redshirted his two years of college, but he threw for 162 yards,  1 touchdown in 3 games during the 2018 season.
In 2019, threw for 237 years, 25 touchdowns; this season he has recorded 230 passing yards, 38 touchdowns.
Who is Kyle Trask Girlfriend Jade Caraway?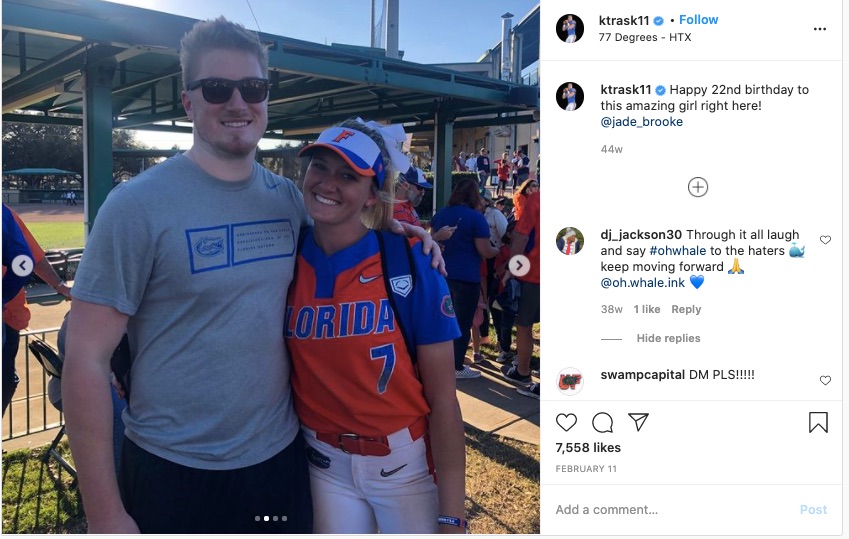 Jade Caraway
Kyle Trask's pretty college girlfriend Jade Brooke Caraway was born on February 11, 1988, in Winter Garden, Florida. She grew up in Gainesville.
5'10 Jade attended West Orange High School before committing to play softball with the Gators at the University of Miami.
While at West Orange, Jade was named Florida's 8A Defensive Player of the Year her junior year and Metro Spring Female Athlete of the Year her senior year.
She was a member of the Student Government Association at West Orange High School.
With the Gators, she averaged a .389 batting, 185 at-bats, tallying 72 hits, five triples, and .444 on-base percentage, in 2017.
Finished her sophomore year, with 41 hits and 34 runs and started all 54 games in center field.
Jade studied communications and media studies at North Carolina State University from 2016 to 2018. In 2020, received her Bachelor of Arts in Sociology from the University of Florida, will get her Master of Science in Sports Management in 2021.
While at North Carolina State University, Jade was a student-athlete; at the University of Miami,  she is a Goodwill Gators Volunteer, Gator Softball Camp Coach.
Jade and Kyle started dating in September 2018.