Megan Mullen
Meet Megan Mullen; wife of Dan Mullen, head coach for the Bulldogs at Mississippi State. prior to that, he coached at Utah, Florida, Bowling Green, Notre Dame, Syracuse, Columbia, and Wagner.
Dan Mullen
Megan Mullen's husband, coach Mullen was born on April 27, 1972, in Drexel Hill, Pennsylvania.
He attended Trinity High School in his hometown before he attended Wagner College and Ursinus College, earning his degree in education in 1988.
Coaching
He started coaching wide receivers while at Wagner College, he later coached wide receivers at Columbia and was a graduated assistant at Syracuse in 1998 and at Notre Dame in 1999.
In 2001 was the quarterback coach for the Falcons at Bowling Green and three years later held the same position with the Utah Utes at the University of Utah.
Was the Offensive coordinator at quarterbacks coach for the Gators at the University of Miami from 2005 to 2008, and head coach for the Mississippi State Bulldogs from 2009 to 2017.
Furthermore, returned to the University of Miami, in 2017, this time as head coach. He agreed to a six-year, $36.6 million contract with the Gators on November 26, 2017.
 Dan Mullen Wife Megan Mullen
The first thing you need to know is that Mrs. Mullen was formerly known as Megan West,  once a  sports anchor for WNWO-TV, Channel 24, and the Golf Channel, who got her gig at her dream job after having an internship during her senior year at Ohio State, and that was back in 1997.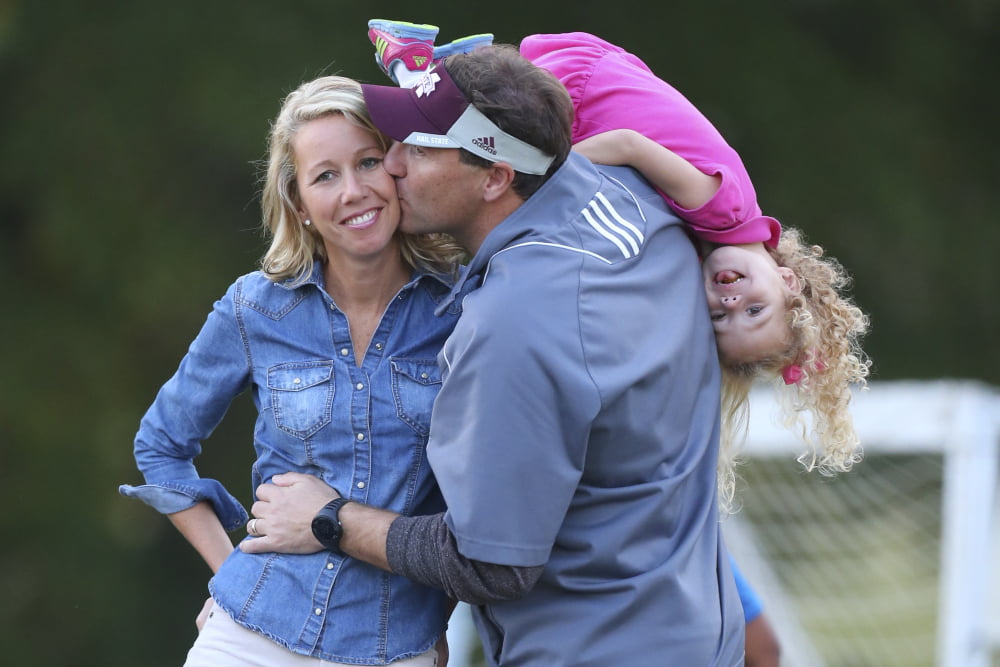 Pin
Megan graduated from Ohio with a major in Broadcast Journalism with a minor in Sports and Political Science. She grew up with Golf, not only the former captain of her team played the sport in high school and college, but she grew up in a golf course that her father owned in Butler, Pa.
Megan met Dan while she covered a game at Bowling Green; she didn't notice him, but he sure saw her. He found who she was, and most importantly found a way to reach her. Dan send her an email, asking her if he could take her to lunch, at that time Dan was a quarterback coach at Bowling Green.
"I was watching the news and the sports and at the end of the broadcast it says if you have any comment you can email Megan West," Dan said. "So, I opened up my email and said 'hey I'd like to take you out sometime.'"
He waited and waited for her response; but she never did, therefore a second email followed, he probably thought if she still doesn't respond to that email, then it wasn't meant to be, or maybe went to her spam folder!!
"Listen, I am not a stalker," Mullen wrote. "I'm just a quarterback coach with Bowling Green State University. You cover our team, and I have seen you at practice. I would like to take you out to lunch. Again, I'm not a stalker. I just want to take you to lunch. At least have the common courtesy to reply to this e-mail. It would be RUDE not to."
Still no, answer, but then the email got to a staff meeting.

The news director would screen all working staff's e-mails. He came out one day reading the e-mail out loud in front of everyone.

He was saying, "He is not a stalker. This is his second e-mail. Can you just go have lunch with the guy?"

Megan responded, "Nope, can't do it. I am already seeing someone else."

Then he said, "Nope, you have to do it because it will be bad business not to."

Megan continued to say, "No. I can't."

The news director continued to say, "Just do it. Just go have lunch with this guy. It will be a nice thing to do."

"I called Dan Mullen and realized we had enough in common that we could get through a lunch," Megan said. "So I said, 'you know what, if you want to do lunch sometime this week or next week I will be happy to.'"

Dan Mullen said, "No. That's OK. We will just have dinner tonight instead."
She thought; What in the world is this guy thinking, I agreed to go to lunch with him, not he said I'm taking you to dinner instead, Do I get a saying in this???
Dan and Megan Mullen's Marriage & Children
The rest is history, they started dating. Their relationship eventually became a long-distance relationship when he moved to Utah in December, but then she moved in August. Dan asked her if she would marry him on November 18, 2004; they tied the knot on July 4, 2005.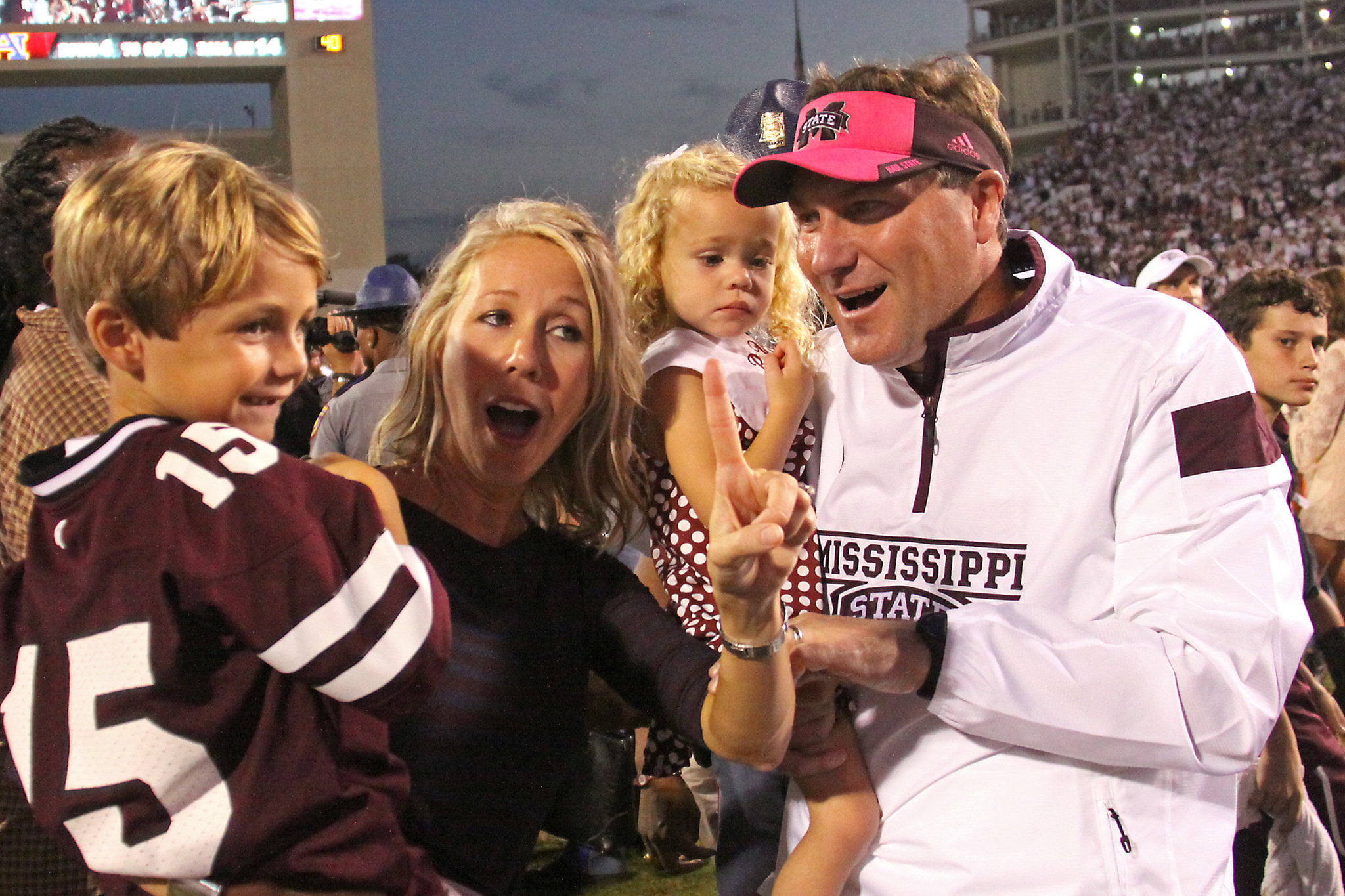 Pin
Nowadays, they lived in Florida with their two amazing children, son Canon and daughter Breelyn.
In addition to Breelyn and Canin, Coach Mullen is the proud father to Rowan, born from a previous relationship.