Axelle Francine
Meet Axelle Francine; the pretty wife of French NBA player Tony Parker, who played for the San Antonio Spurs and the Charlotte Hornets as well as the French National Team.
 Let's go back to 2013 when this was reported.
Is San Antonio Spurs point guard Tony Parker getting married again? He is dating French hottie Axelle Francine, and on Saturday morning the French Sun-Times reported they were shopping for engagement rings! According to some insiders, they'll soon be engaged.
"He's madly in love with her," says a source. It is believed the relationship is "heating up".
On Sunday, Tony Parker's rep said "no comment" when asked whether the 30-year-old basketball player was tying the knot.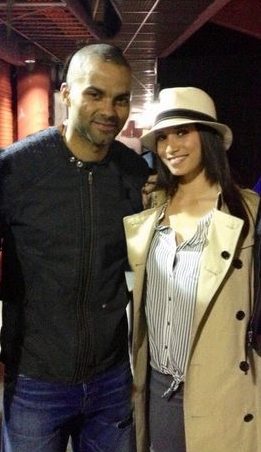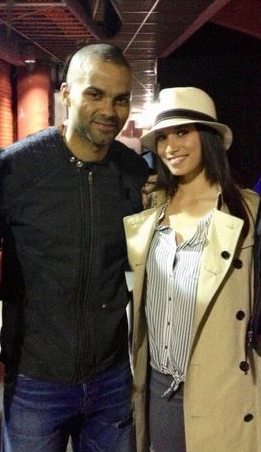 Tony and Axelle were first seen together back in November 2011, when attending the BNP Paribas Tennis Masters Finals in Paris, just days after his ex-wife, Eva Longoria, made her relationship with New York Jets quarterback Mark Sanchez public.
The couple have kept their romance relatively low key but are always seen very affectionate towards one another and more than comfortable together.
The French speaking Axelle Francine, who some people think looks very much like Parker's ex-wife Eva Longoria, with her petite frame and shiny brunette hair.
Now that Parker reportedly has a new woman in his life, he is playing more like the player who helped lead San Antonio to three NBA titles. Sources say Parker is at his best, making a remarkable improvement in his games since Axelle has entered his life.
This is not the first reported relationship for Parker since the divorce from Longoria, as he was previously linked to French beauty queen, Barbara Morel.
Parker and Longoria split in 2010 after three years of marriage after she learned of an affair between Parker and another woman. But it seems both partied have moved on.
Axelle Francine met in May 2011, they began to date not long after that and became inseparable ever since, they are currently living together in a rented apartment in France.
31-year-old Axelle Francine who was born on August 6, 1981 in Paris was in a ten year relationship before hooking up with Parker, she moved to Manhattan, and works as a web developer and writer for English and french magazine about topics relating to health and pharmaceuticals, fashion, French politics, football and tennis. She holds a master's degree in information and communication. She now resides in Boerne, Texas.
"I started advertising. I made the content, text for websites. Then I have written articles in the field of health and pharmaceuticals, and I continued in fashion for French and English sites. "Fashion Week, opening concept store" said Axelle.
We should begin to refer to pretty Axelle as Tony's fiancee, why? it seems that they love birds may have gotten engaged, it all began after Tony tweeted this..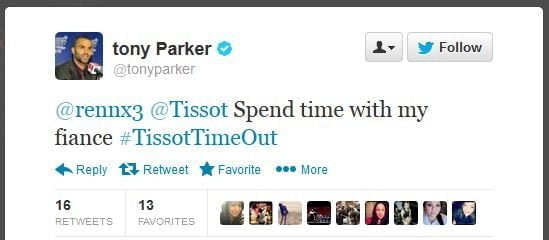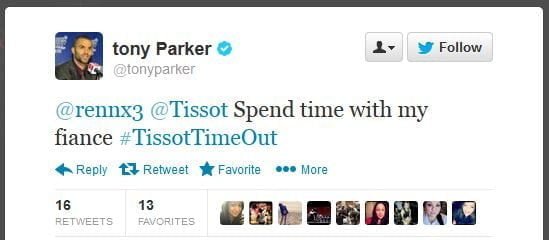 Tony went to Twittr once again in October to announced he and Axelle  will be parents!!
Axelle and Tony tied the knot on August 2, 2014. They have since welcomed two beautiful boys;  Josh Parker, born in April 2014, and Liam Parker, born in July 2016.