Meet Vantris Patterson, she is a MMA Wag after all she is dating Phil Davis, but unlike the wags we will see at UFC 159, Vantris won't be cheering her man, but rather trying to make him pay for the alleged injuries he caused.
TMZ published the story along with photos back in 2013; they later updated their story saying that Vantris denied it was her in the photos.
Both parties are asking for full custody of their child and permanent restraining orders against.
34-year-old Phil Kwabina Davis from Pennsylvania will face Brazilian MMA fighter Vinny Magalhães in New Jersey. He joined the UFC in December, 2009, making his winning debut at UFC 109 on February 6, 2010 against Brian Stann.
Davis won 5 of his next 7 bouts, loss against Rashad Evans last January, last August when he accidentally poke the eye of Wagner Prado in L.A the bout was ruled a "No Contest".
As for his personal life, regarding his girlfriend Ms. Patterson, we can tell you the following..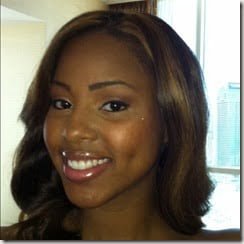 25-year-old Vantris L. Patterson was born on July 15, 1987 to Valonte Cash Patterson a California State graduate, she resides in San Diego, CA, before that she lived in Riverside, CA. Vantris gave birth to her and Davis son on May, 2012.
In 2007 she posted a photo on MySpace with her Flight Attendants classmates. Vantris Patterson caught the bouquet at Joey Beltran's wedding in 2011, She was in Phil Davis' A wonderful day Video documentary (below)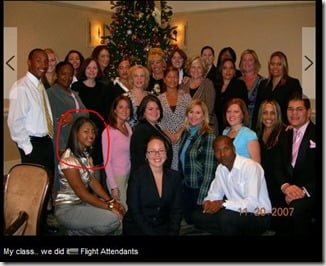 Follow Phil Davis' GF on Twitter here and check her on Facebook here.