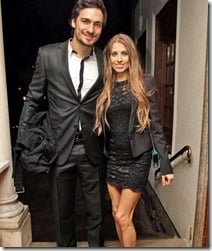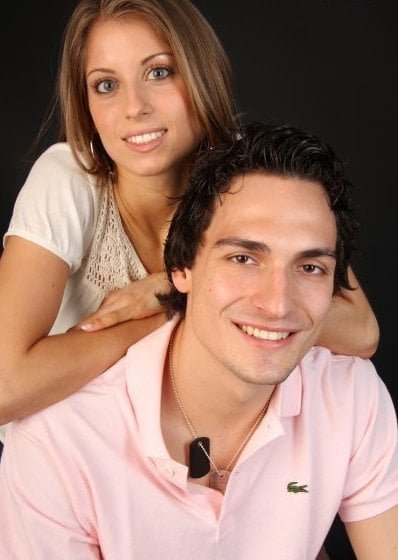 Cathy Fischer former miss FCB is the girlfriend of Borussia Dortmund and German international defender Mats Julian Hummels. The couple has been dating for a while now, since 2007 when they were only 19 and they moved in together shortly after.
The beautiful couple seems to be having the time of their lives together, they have fun even when working! They posed for the German edition of GQ Magazine. The couple was caught for the first time in a joint photo shoot in 2011 both looking stunning!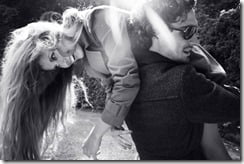 They have shared many moments together, Catherine is always around whenever her athlete boyfriend has a game; she was recently spotted during the Euro tournament held in Ukraine and Polandsupporting while her man was playing for the German national team.
The petit , skinny green ayes knock out says about her encounter to the soccer world:
"I admit it . Less than before, because I can not set before their football all day. But if I could, would run for the weekend only football "boredom could not pay it," It is really exciting – because I now have a personal connection to many players.. I'm interested in how it goes for. "
Cathy loves to wear Jerseys supporting her boyfriend but she is usually seen on very simple yet elegant clothing, she is also big on smooching Mats whenever she has a chance well we know she knows how to work the camera! She has even been accused of being too horny! Well I don't see the footballer complaining.
You can follow her on twitter here and see more pictures here.