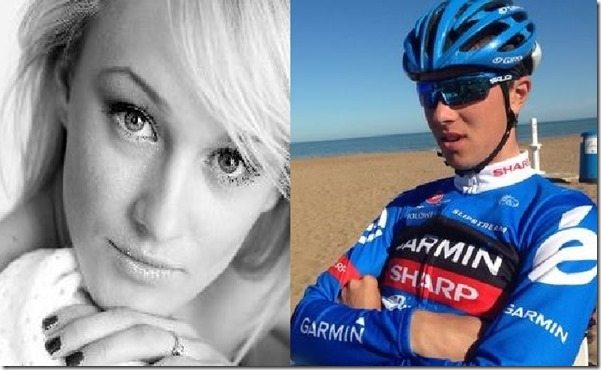 Meet pretty Lithuanian Gabriele Jankute, the girlfriend of pro cyclist Ramunas Navardauskas –who just crowned himself the winner of the 19th stage of the Tour de France, a 208.5-km ride from Maubourguet, today!
Navardauskas attacked the peloton on the final climb, a Cat. 4, and then time trialed his way to the finish by himself for the final 13 kilometers of the stage.
His pretty girlfriend is not to be confused with a Lithuanian model by the same name, Ramuna's Gabriele might not be a model but she has certainly other skills that have capture his heart.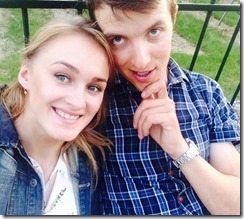 Gabriele –who was born December 18, 1993 –is also an athlete. She belongs to the Sengers Ladies Cycling Team (UCI). She is actually amongst many famous female cyclists in her homeland.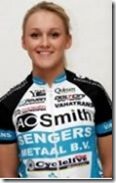 Below we can take a look at a video of when she was interviewed a few years ago when she was 18.
You can see a full profile on her riding here. She is very supportive of her boyfriend, regularly posting cute pictures and sweet messages to him, like the one below captioned "I love my @ramunas88 miss u "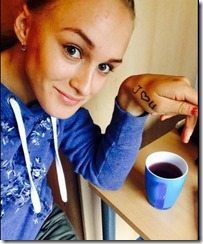 21-year-old Gabriele is nicknamed "Chiuchiu" and her current team is De Sprinters Malderen. She is 168 cm and weight about 56 kg. She participated in the UCI Junior Track World Championships 2011. Jankute was born in Silale, Lithuania the same birth place of her 26-year-old man, who turned pro in 2011 after four years in the amateur ranks.
According to online info Ramunas who rides for UCI ProTeam Garmin-Sharp, currently resides in Spain and we believe she either visits a lot or the couple live together as she is seen in many of his twitter photos hanging out.
Gabriele's boyfriend has show great talent, during the 2012 Giro d'Italia,became the first Lithuanian to wear the pink jersey and although he lost it two stages later that is still a great accomplishment!
You can find lovely Gabriele on Twitter here and here.