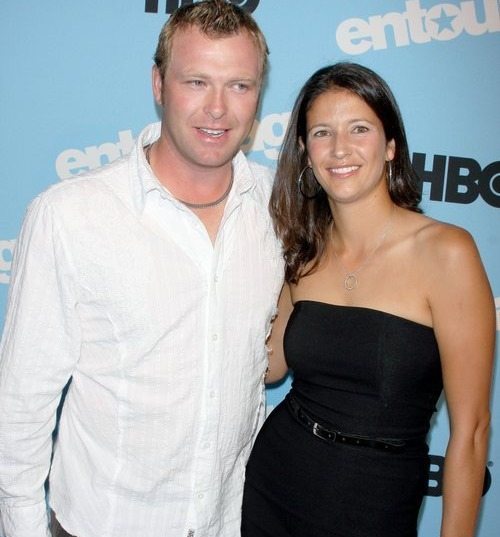 Meet Genevieve Nault, former sister-in-law turned wife of Canadian legendary NHL player, Martin Brodeur. Nault and Martin met under unusual circumstances for sure; they were already family as she was married to the brother of Martin's wife; meaning they were brother and sister-in-law.
The Canadian was previously hitched to Melanie Dubois with whom he became a father of the couple's four children. Anthony, born in 1995; twin sons, William and Jeremy, born in 1996; and Annabelle Antoinette, born in 2002. The following year it was reported they split because of reports he was having an affair with Genevieve who was married to Melanie's brother.
Nault and Brodeur's affair obviously ended up becoming something "true-love" as the once illegitimate couple tied the knot in 2008. Nault gave birth to the couple's first child in November 2009, a son, Maxime Philippe Brodeur.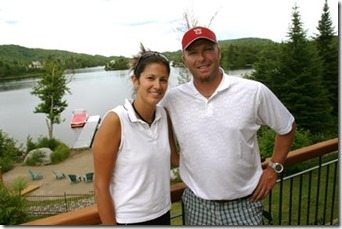 Genevieve was living with the Brodeur's to help with the family but have no clear indication how long the reported affair lasted.
Nault's hubby is recognized as one of the greatest goalies of all time, Martin Brodeur has played his entire 21-year NHL career with the New Jersey Devils. Brodeur is the NHL's all-time leader in regular season wins, shutouts and games played, and holds numerous other league and franchise records. Brodeur is the only goalie in NHL history with eight 40-win seasons and he has also recorded 12 seasons with 35 wins or more; with the Devils he has won three Stanley Cup Championships (1995, 2000, 2003) In the 2011-12 NHL season, Brodeur recorded his 14th 30-win season.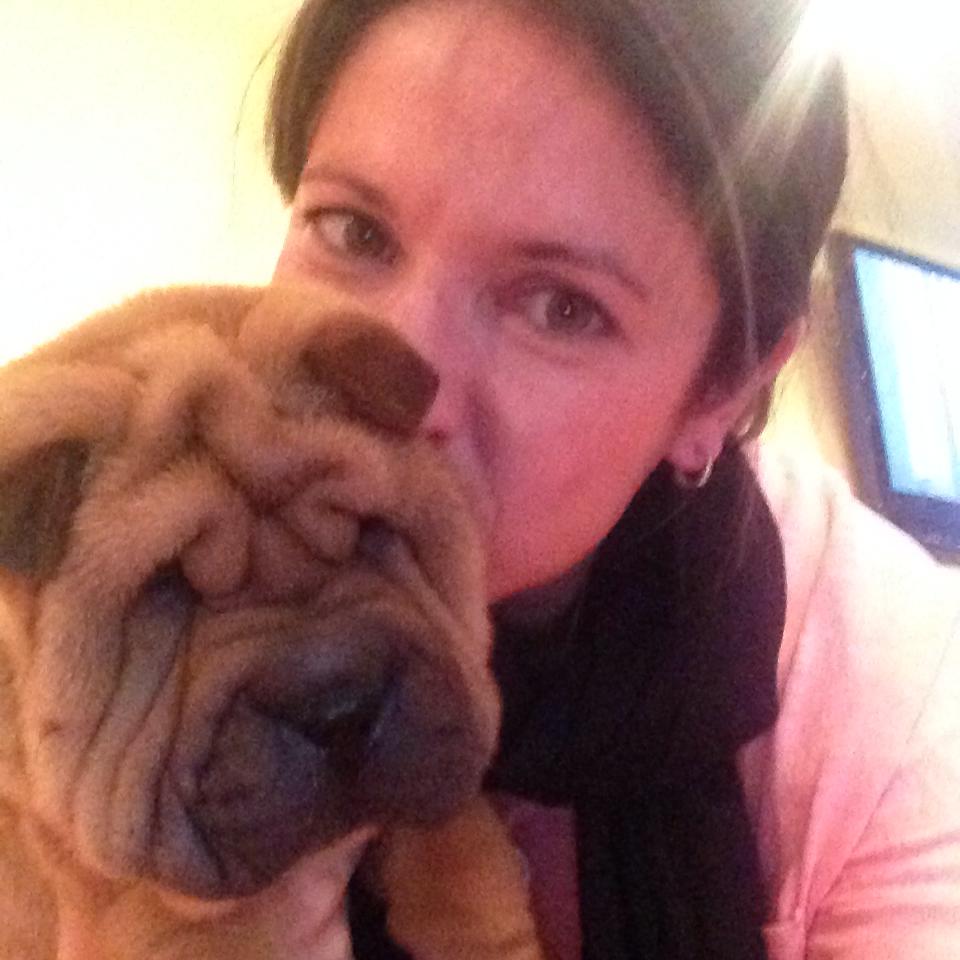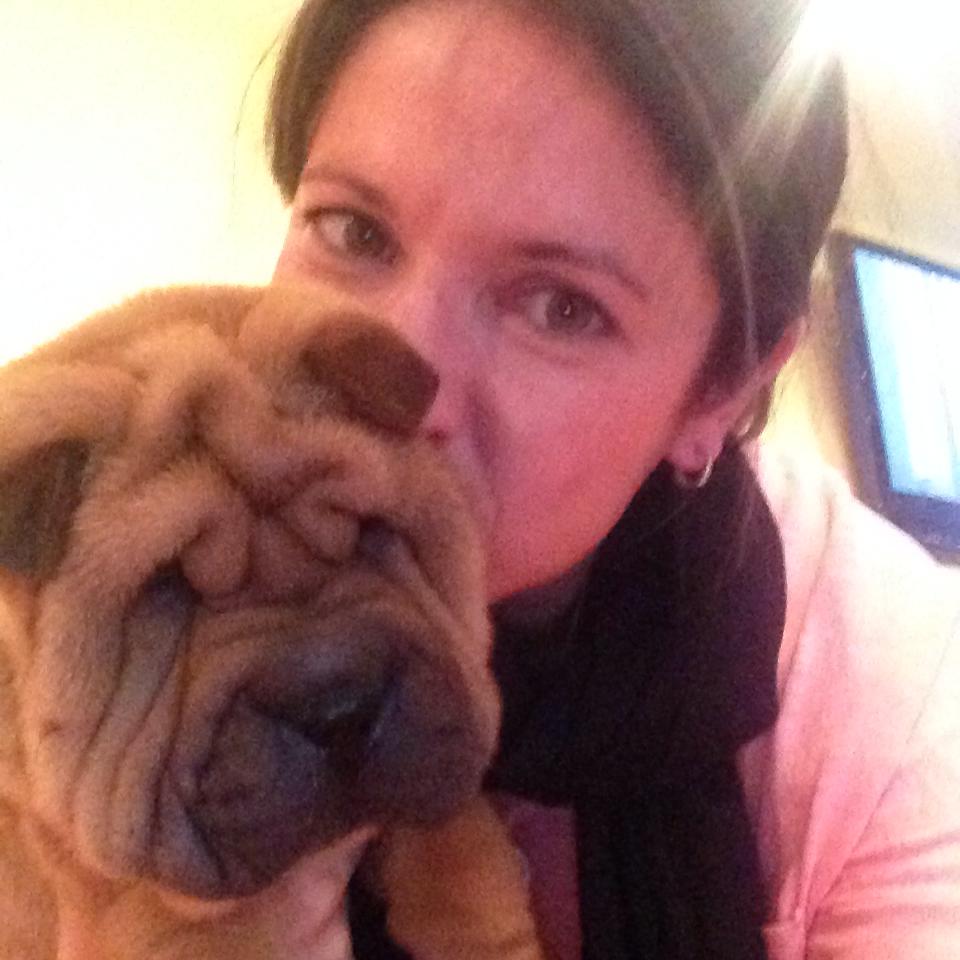 It appears her man Brodeur, mocked former Rangers agitator and more recently former DWTS contestant Sean Avery on his appearance on the show. The two athletes resurrected their 2008 feud and from where Brodeur's nickname "fatso" was born. Avery even twitted about Martin's failed marriage
"Embarrassing is when you sleep with the #Nanny and get caught :)"
Genevieve Brodeur –not to be confused with the fitness model with the same name –keeps a rather low profile and is hardly ever seen in public, so no reaction is expected about Avery's recent tweet, however we are sure hubby Martin could attack any moment!
You can find her on Facebook here.