Check out Andrew East
We heard Mr. East is the guy in Shawn Johnson's life; the retired Olympics gymnast who danced and won the Mirror bowl trophy at Dancing With the Stars, and appeared in Celebrity Apprentice, but we want to know who is Ms. Johnson dating at this moment? Is Shawn still dating that handsome football player Ryan Edwards or is she dating Vanderbilt player Andrew East? I think Andrew is the winner and the lucky guy who will spend the rest of his life with Shawn Johnson.
A few years ago we heard that Shawn Johnson's boyfriend  was some hot guy named Ryan Edwards. Born in Des Moines met Shawn at the gym in college. Both love sports and live for it. He played defensive back for the University of Iowa football team.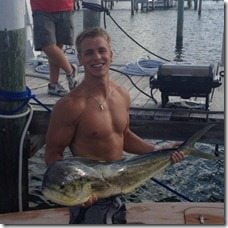 Everybody knew who was Shawn Johnson once she became famous when she won medal at the 2008 Olympic games. She won gold at the 2008 Beijing Summer Olympics for the balance beam and won silver for all-around, floor exercise, and competition. Shawn was also the 2007 and 2008 U.S. all-around champion, as well as the 2007 all-around World Champion.
Shawn appeared on ABC's Dancing With the Stars in 2009 and danced with Mark Ballas with whom media said she dated. After that ended in 2009, she came back to Des Moines area where she kept on training for the 2012 US team. Even though she had a knee injury untreated while skiing which sabotaged her plans, all that time in the gym was not a waste of time!
People saw them at the Twilight premiere in June of 2010, where Edwards was tagged as, "a friend from Iowa." She then posted a message on Twitter sending a pic and saying,
"MY Hawkeye :) Love him <3." Later, she said during an interview with the Des Moines Register in September of 2010:

"It's great to have him. He gives me a life outside of gymnastics and a distraction, and he's my biggest supporter and cheerleader and he keeps me grounded. He's an amazing athlete and he works out every day, and we have that in common."
Shawn came back to DWTS All Star in 2012 , this time with Derek Hough with whom she whon the competition.
The question in my mind is if Shawn is still dating Ryan Edwards, did they broke up, because on Ryan's Twitter he posted a photo on him as his girl who is not Shawn any luck she is his sister?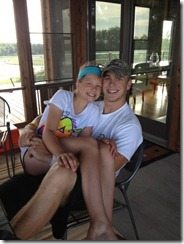 We  are not sure why or when these two broke up, but by September, 2014  Shawn attended at the Great Sports Legends Benefit Dinner with Andrew East. (the hottie in the pic below)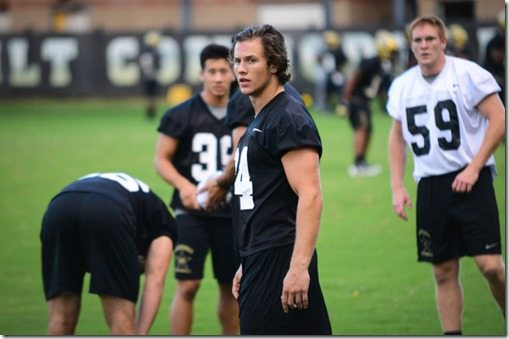 Andrew Dean East is a senior student at Vanderbilt,  This Indianapolis 6'2" football player  is the son of Guy and Marsha East, and the brother of Guy, James and Grant; and, Christine.
East graduated from North Central in 2010, and is pursuing his engineering degree at Vanderbilt, Andrew was named in the 2013 SEC Academic Honor Roll.
He posted a photos of him and Shawn  sitting in a tree, Awww..

Shawn and Andrew sitting in a tree,
K-I-S-S-I-N-G.
First comes love,
then comes marriage,
then comes baby
in a baby carriage
Let's start with marriage first, Andrew East took his pretty gymnast girlfriend to Chicago's Wrigley Field Friday where Shawn threw out the game's first pitch when Andrew surprised her by getting down on one knee on the field and asked her to marry him!!
Congrats Shawn and Andrew!!!