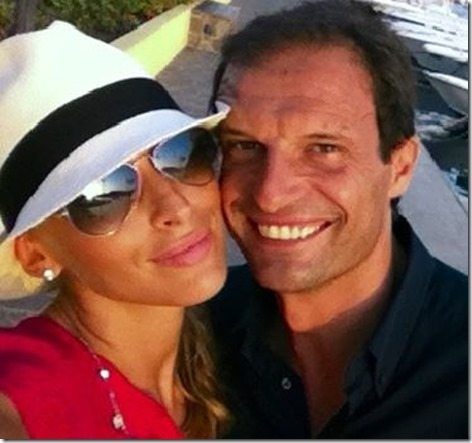 Meet Gloria Patrizi, the ex-gal pal of Italian football manager currently in charge of Juventus and former midfielder, Massimiliano Allegri.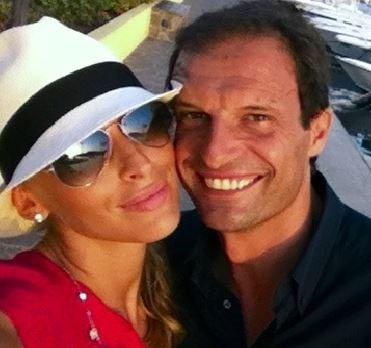 We want to tell you all about stunning Gloria, but first we have to give you a heads up on how they came to be, and to do that, first you must know about Erika, Allegri's first girlfriend.
Erika went through what could be a girl's worst nightmare, she and Allegri went as far as getting engaged but she was dumped just days before the wedding! At the time Allegri was 25 and was newly promoted team in Serie A; everything was ready.Church full of flowers, dozens of guests ready to step in, a nice lunch and tickets paid for the honeymoon.
Erika described as a college student at the time,  had been engaged to Allegri for years but there was no altercation, like Allegri she supported the decision of call everything off.
Then we have Gloria Allegri, who became the only woman able to call herself his wife, and mother of his first child, daughter Valentina (pictured below) who is now 19-years-old. That union didn't work either and Allegri moved on to Claudia.
Claudia became pregnant and gave birth to George in 2012, by then the couple had already split. Massimialiano and Claudia ended their relationship after 8-years while she was still pregnant, and explained during an interview with Vanity Fair that he never cheated on Claudia following accusations of betrayal on his part when he and Patrizi were first spotted.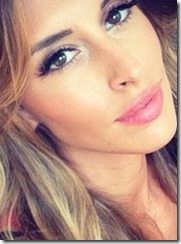 The stunning former 2009 Playboy Playmate, and Massimiliano were first linked together in 2012, at the time she was 24.  Gloria and Massimiliano were seen duringa number of romantic getaways and were certainly never shy when it came to PDA.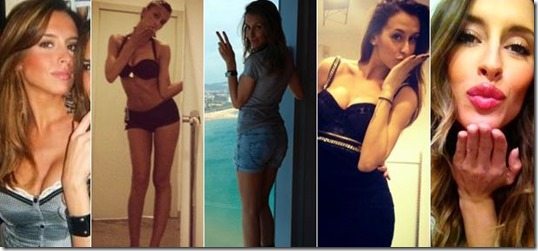 However the hot couple was said to be fighting late last October. Reports later claimed they were officially over.
It is believed their two-year love affair suffered tension coming from criticism from fans.
Reports this year, say Massimiliano is already dating a new woman, who allegedly doesn't lose sight of him!