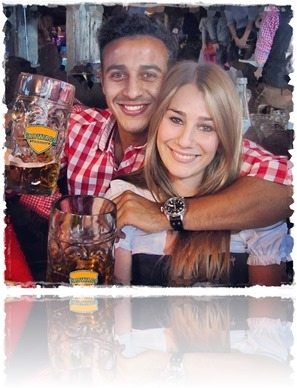 Thiago Alcantara is the Brazilian/ Spanish soccer player who currently plays for the German team Bayern Munich. You probably know that Alcantara is not single, his girlfriend is the lovely Julia Vigas.
Thiago Alcantara is a rare and exotic blend of the best genes, he was born in San Pietro Vernotico, Italy to Italian parents, who relocated to Madrid when Thiago was five years old.
During his youth, he played with Brazilian teams such as Flamengo, he also played with Spanish team Barcelona. While in Barcelona Thiago met his stunning girlfriend Julia.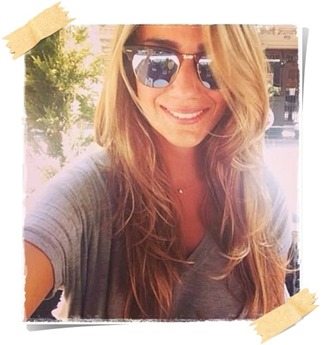 Julia Vigas born and raise in Barcelona, Spain, to parent Erinc Vigas and Berta Negra Ferrer, also the proud parents of Julia's brother Raul and Erinc.
Ms. Vigas studied marketing and communications at  the Universidat de Barcelona. When Alcantara signed with Bayern Munich in July, 2014, Julia showed no hesitation about moving to Germany with Thiago.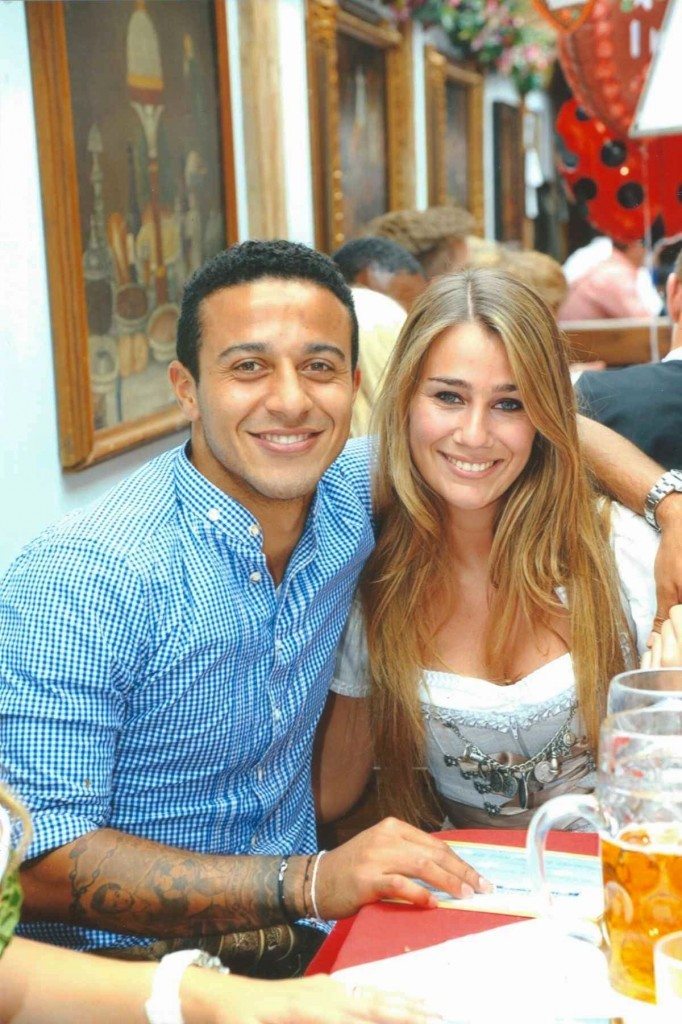 25-year-old Julia a fashionista is learning German, but don't worry she gets to speak to some other wags in Spanish, as she and Xabi Alonso's wife Nagore have been hanging out recently. Lovely to see these two ladies together. Thiago is quite close with Javi Martinez, whose girlfriend is Maria Imizcoz. (click on their names to know  more about them).
Follow Julia Vigas on Twitter here