Meet Melissa Giles
Melissa Giles is the mother of basketball up and comer, Harry Giles! Her son has been dubbed the No. 1 recruit in the 2016 high school class, a versatile and insanely athletic power forward from Oak Hill Academy (Va.)
It must be good to be the man of the hour, Harry Giles, but how about his proud mother. Today, the 6-foot-10 native of Winston Salem, N.C., announced  his college choice to be Duke University. He picked the Blue Devils over Kentucky, Kansas and Wake Forest.
Melissas' son is among the favorites to be taken No. 1 in the 2017 NBA draft assuming he can show that he's fully recovered from his latest knee injury.
Earlier this week, Harry partially tore his ACL. It is the second time Giles has torn his ACL. Two summers ago, he tore the ACL and MCL in his left knee. Fox Sports, reported.
With a full year to recover from his latest knee injury before Duke opens the 2016-17 season, Giles ought to be healthy enough to be a key contributor for a Duke program poised success.
According to an analysis evaluation, Giles is a modern, face-up forward who has grown to 6-9 yet possesses the quickness, reflexes and fluidity of a wing. His jump shot features a high release, no hitches or glitches, and he possesses range to the three-point line. Despite being a tall guy, Giles also handles very well. He creates in one-on-one scenarios and rises for picturesque pull-up jumpers. He utilizes a crossover and explosive first step to attack all the way to the basket as well.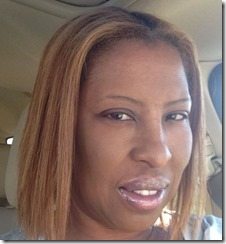 According to Fox Sports, though Melissa Giles, is heartbroken over the latest injury of her son she is optimistic about his recovery. The proud mom says she has raise her son to be a an always smiling, always optimistic, incredibly mature young man.
Melissa Giles who was born Melissa Addison used to be married to Harry Giles Sr. They are the parents of five children, including Harry who is the youngest. Melissa Giles's other children are Marquis Dalton and Shalaria Taylor, Shari Watson and Quanetrea Taylor. Harry's father played football and basketball at Winston-Salem State University.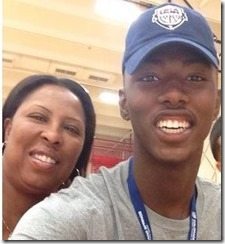 Melissa Giles and Harry's father split when he was just five. Harry stayed living with his mother, while his father resides about 25 minutes away. Both parents make it to just about every game he plays, CBS reports.
You can find lovely Melissa Giles on Twitter here.