Heather Van Norman
Heather Van Norman is the lovely and proud mom of NFL star, Odell Beckham. Her 5'11 son is a wide receiver currently signed by the Los Angeles Rams. Before joining the Rams in November 2021, OBJ played for the Cleveland Browns and the New York Giants.
Heather Van Norman's son has gone on to become a great athlete. He was a 2013 Second-Team All-SEC selection with the Louisiana State University Tigers and also received the 2013 Paul Hornung Award. The wide receiver was selected 12th overall in the 2014 NFL Draft by the New York Giants.
Odell Beckham College
Odel Beckham Jr. was still attending Isidore Newman School in New Orleans when several universities showed their interest in him. He received scholarships offers from Tulane, Tulsa, Ole Miss, Nebraska, and Louisiana State University.
Odell completed 41 passes for 475 yards and two touchdowns in 14 games, he started in nine. He earned Freshman All-SEC honors.
In 2012, OBJ started in 12 games, completed 43 passes for 713 passing yards, and two touchdowns. Beckham Jr. completed 59 passes for 1,152 yards and eight touchdowns in 13 games in 2013, when he also won the Paul Hornung Award and was named to the First-Team All-American and First-Team All-SEC.
He finished his college career caching 143 passes for  2,340 yards, four touchdowns in 40 games. He decided to forgo his final year of college and enter the draft.
Odell Beckham NFL Career Timeline
On May 9, 2014, the New York Giants selected Odell Beckham with the 12th overall selection in the first round of the 2014 NFL draft.
He signed his rookie-level contract with the Giants on May 19, 2014.
He made his NFL debut with the NY Giants against the Atlanta Falcons during Week 5 on October 5, 2014.
On December 23, 2014, he was named a first alternate for the 2015 Pro Bowl.
On January 31, 2015, Odell was named Offensive Rookie of the Year.
On May 13, 2015, it was revealed OBJ made the cover of Madden NFL 16.
He was a Pro Bowl selection in 2015.
A dance celebration during Week 1 against the Cowboys on September 17, 2016, cost him a fine of $12,154.
He was fine $36,000 for a blindside hit on Kenny Vaccaro on September 25, 2016.
He suffered an ankle sprain in the preseason against the Browns on August 21, 2017.
On October 8, 2017, Odell fractured his left ankle in Week 5 against the Los Angeles Chargers.
He underwent surgery on October 9 and was placed subsequently placed on injured reserve.
On August 27, 2019, re-signed with the New York Giants.
He signed with the Cleveland Browns on March 13, 2019.
He was fined $14,037, on October 5, 2019, for an altercation with Ravens' CB Marlon Humphrey.
He struggled with a sports hernia on December 8, 2019.
On October 25, 2020, Odell suffered a season-ending torn ACL, during a game against the Cincinnati Bengals.
The Cleveland Browns announced they would release Odell Beckham on November 5, 2021.
On November 11, 2021, Los Angeles Rams announced they signed Odell Beckham Jr.
Odell Beckham Stats
Click to enlarge!

Odell Beckham Net Worth
Odell Beckham Jr. has a net worth estimated at $40 million. In addition to his NFL contract, OBJ earns around $3 million from his endorsement deals,  $25 million over five years, from Nike which he
Odell Beckham Contract
On November 11, 2021, Odell Beckhan Jr. signed one-year, other details about his contract have not been disclosed. The Cleveland Browns are still paying him $4 million; the Browns placed OBJ on waivers on Monday, November  8, 2021.
On August 27, 2018, Odell Beckham signed a 5-year, $95 million contract with the Giants, which included a $20 million signing bonus, $65 million guaranteed, and a salary of $18 million. His current salary according to Celebrity Net Worth is $15 million.
On May 19, 2014, OBJ signed a four-year, $10.4 million contract with the New York Giants, which also included a $5.88 million signing bonus.
Odell Beckham Endorsements
Odell Beckham Jr. has endorsements deals with Head and Shoulders, Daniel Wellington, Nike, Foot Locker, Lenovo, EA Sports, Dunkin Donuts, Steiner Sports, and ROAR Sports Drink. He is earning 25 million over five years, extending to eight years, $48 million from Nike which he signed in May 2017.
Odell Beckham Mother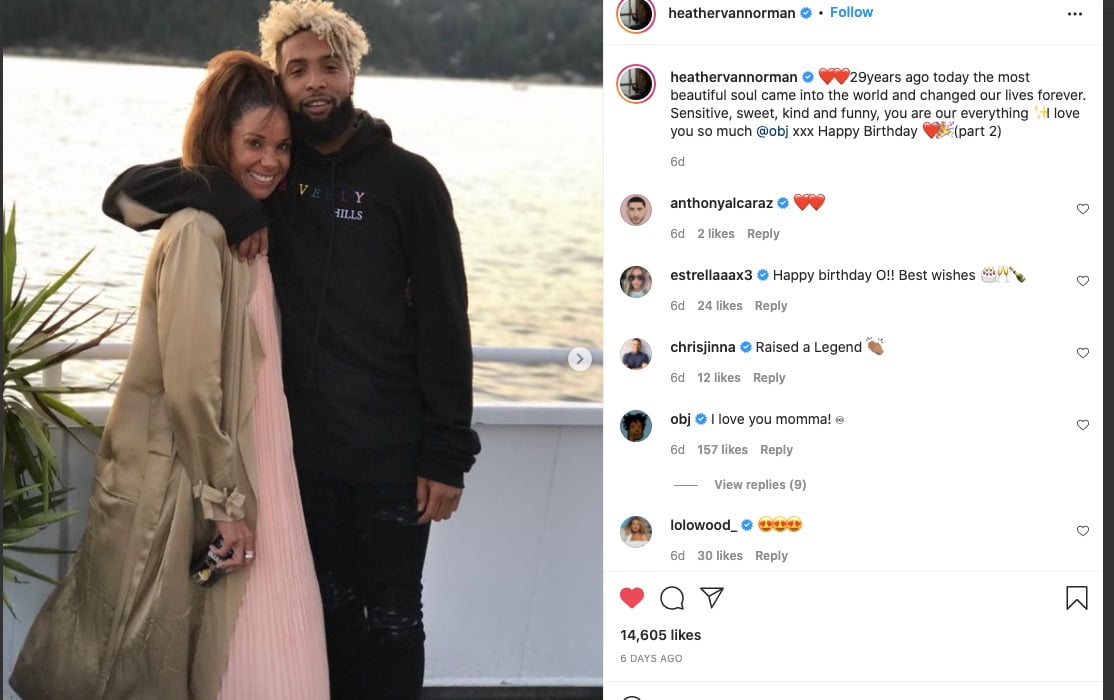 Heather Van Norman
Heather Van Norman was born on April 22, 1970, to Millie and Donald Glen "Don" Van Norman, in Windom Minnesota. She has one sister, Pat Woods, and three brothers Alan, Mark, and older brother Larry who has since deceased.  Her father Don passed away at the age of 65, on March 25, 2017.
Heather met Odell Beckham Sr. while attending LSU. Odell Beckham Jr. happens to be the son of athlete parents. While his father, played in 28 games, starting nine times for the Tigers, Heather Van Norman is a former college track runner turned a track and field coach.
His parents met while attending LSU. Odell Beckham Sr. played running back at LSU from 1989-1992.
Heather Van Norman, was an All-American track runner at LSU from 1991-93. During her college career, she helped lead the Lady Tigers to five national championships.
Heather Van Norman is a former member of two NCAA Indoor titles in 1991 and 1993. She also holds three-straight NCAA Outdoor titles from 1991-93.
She left LSU as a six-time All-American and captured three individual NCAA titles as a member of LSU's relay teams during her senior season in 1993.
She gave birth to Odell on November 5, 1992 –while she was working to get the Olympic trials.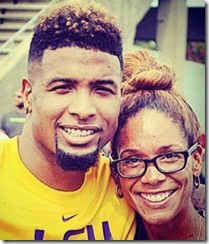 Her coaching career began at Rice, where after two years she moved on to become an assistant at Georgia Tech and spent four years in Atlanta.
According to her profile, in 2002 Van Norman was named the head coach at Tulane University and spent the next seven years producing student-athletes. Her students made 16 NCAA Championship meet appearances and 44 NCAA Mideast Regional appearances.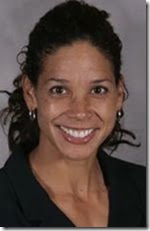 Van Norman has coached one All-American in Gloria Asumnu, along with 144 all-conference nominations, who won 14 Conference USA individual titles in various events.
She currently serves as the head coach for Colonels track and field and cross country of the Nicholls State University.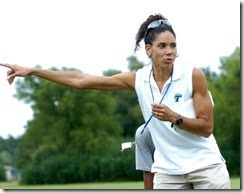 Following the birth of her first child, Heather Van Norman and Odell Sr. became full-time athletes, students, and parents.
However, she windup marrying Derek Mills –an Olympic Gold medalist in the 1996 games. Heather Van Norman is also the mother of her daughter Jasmyne Mills.
You can find the lovely Heather Van Norman on Instagram here.
Odell Beckham Girlfriend
View this post on Instagram
Over the years we have seen the handsome and talented NFL wide receiver in the company of some beautiful ladies, however; Odell Beckham has been pretty steady with his relationship with his model, fitness trainer girlfriend Lauren Wood.
Lauren Wood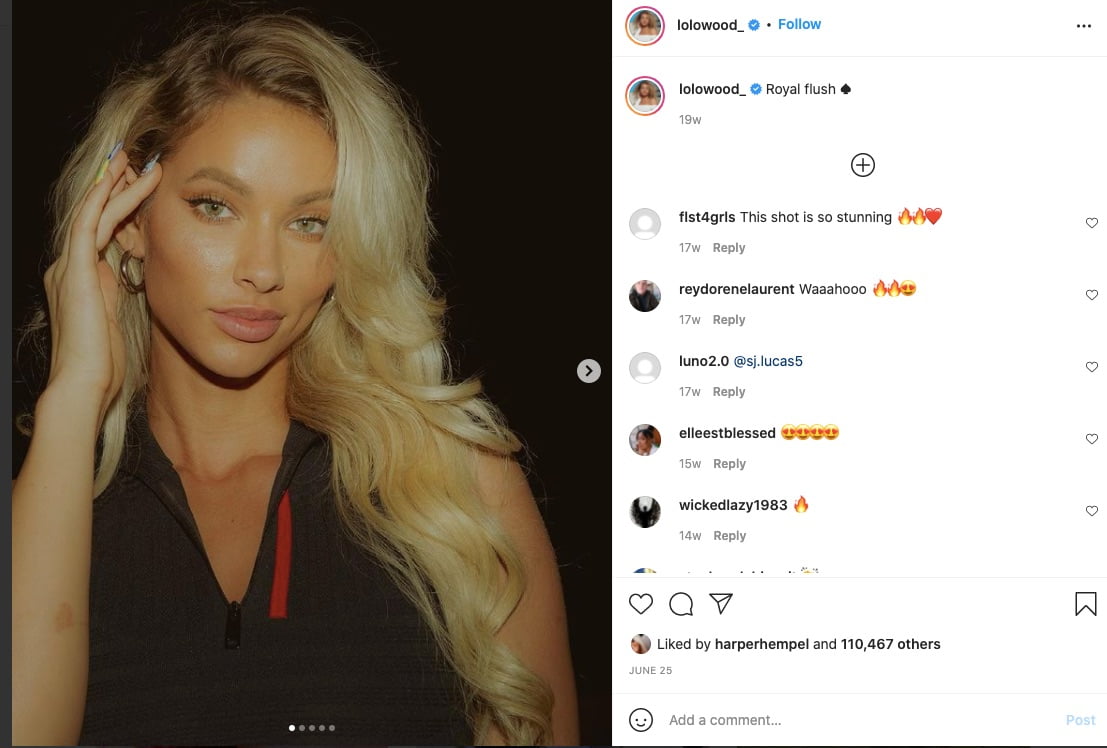 Odell Beckham's drop-dead gorgeous GF, Lauren Wood looks amazing which whichever hair color, black, brunette, pink or blond, curly or straight she rocks in all of them. 5'7 Lauren Wood was born on March 13, 1993, in Texas.
Lauren is one of three daughters born to Mrs. Reita Lawrence (nee. Ali), her sisters are Ashley and Maleah. Ashley and her boyfriend Fabiel Nolasco have one adorable baby daughter Camilla Isidora Nolasco born in September 2021.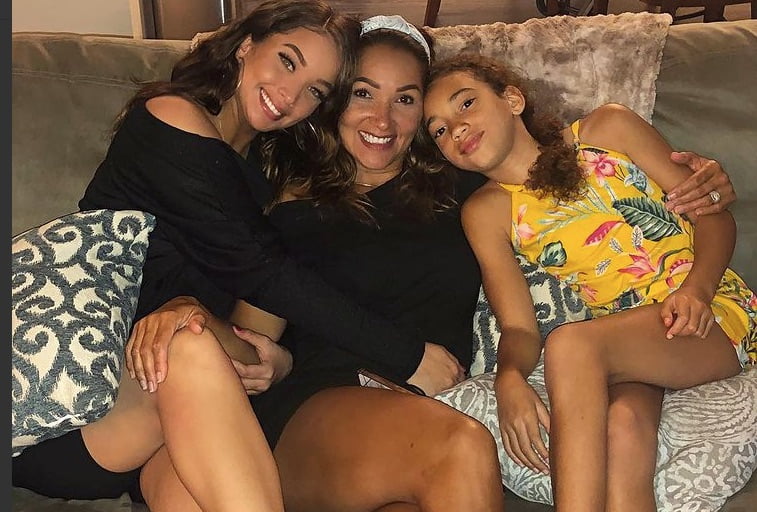 Lauren's dad Patrick Wood, graduated from UCLA and Southwestern University School of Law. Mr. Wood is an attorney at Wood & Delgado in Mission Viejo, California.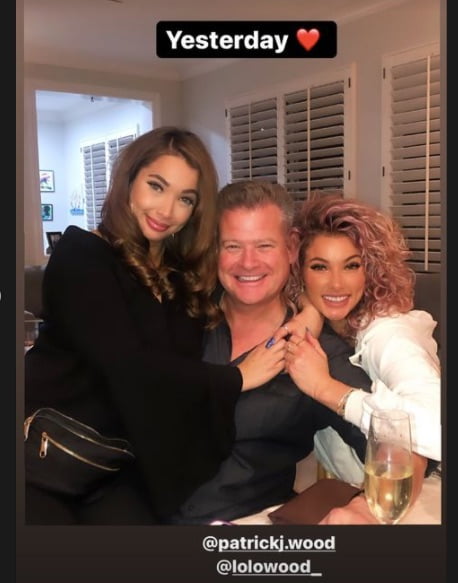 Lauren appeared on seasons 6 and 7 of MTV's show Wild n'Out.
View this post on Instagram
Before she started dating Odell Beckham in 2019, LaurenWood known as Lolo Wood dated actor Shemar Moore and Eric Moreland.
On November 22, 2021, Lauren revealed she is expecting her first child with Odell. Lauren posted a beautiful body showing her baby bump with Odell cradling her from behind!
View this post on Instagram