Molly Manley
Have you met Molly Manley? She is the amazing and beautiful mother of Jalen Suggs, the insanely talented point guard and shooting guard for the Orlando Magic, who previously played college basketball for the Gonzaga Bulldogs at Gonzaga University, described by many as Gonzaga phenom.
Jalen Suggs High School
Jalen Suggs attended Minnehaha Academy in Minneapolis before Gonzaga; not only did Jalen play basketball, but he also was a phenomenal football quarterback leading his team to the Class 4A state championship his junior year,  Class 4A runners-up his senior year. He was named Minnesota Mr. Football and MaxPress' Athlete of the Year his senior year.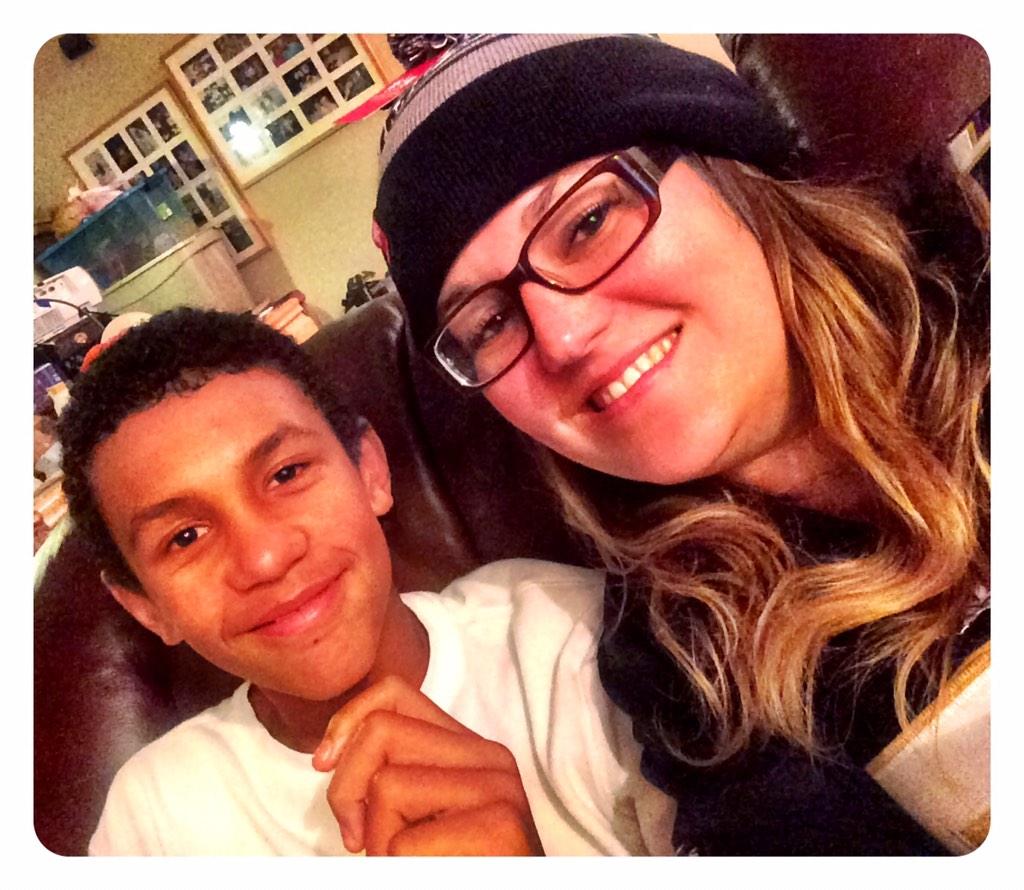 In basketball, Jalen Suggs averaged 21.5 points, eight rebounds, five assists per game his freshman year; 23.3 points, 4.7 rebounds, 6.3 assists per game his junior year, 23.3 points, 4.7 rebounds, and 6.3 assists per game his last year in high school.
Jalen Suggs Gonzaga Career and Stats
Jalen Suggs committed to Gonzaga over scholarship offers from Iowa State, Minnesota, Florida State, and the University of Florida on January 3, 2020.  He recorded 409 points, 133 assists, ten blocks, 55 steals in 29 games.
Jalen Suggs Height & Weight
Jalen Suggs' height is 6'5 (1.96), his weight is 200 lb (91 kg) his athletic frame runs in his genes, his father played football and basketball in high school, and second causing to NFL linebacker Terrell Suggs, Jalen has several cousins that played NCAA Division I basketball including Eddie Jones former NBA shooting guard who once played for the Los Angeles Lakers, Grizzlies, Mavericks, Miami Heat, and Charlotte Hornets.
Jalen Suggs Jersey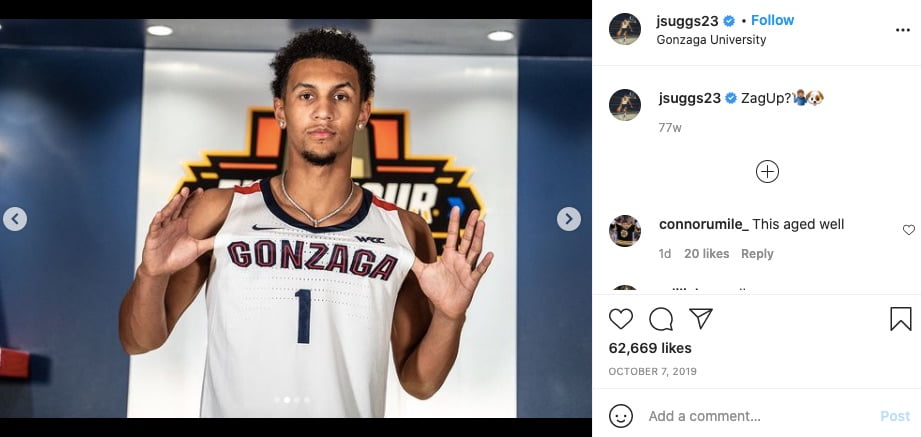 Gonzaga fans around the nation and the world, you can purchase your Jalen Suugs' #1 jersey for $115 at the Jersey Plugs Shop, College Game has a more affordable option for $59.99, plus free shipping on orders over $66, and Artfire also has Jalen Suugs' jersey on sale for $36.99.
Jalen Suggs Buzz Beater
Jalen Suggs' amazing 3-pointer buzz beater was what gave the Gonzaga Bulldogs their victory over Mick Cronin and the UCLA Bruins at the Final Four and their place at the NCAA Championship against the Baylor Bears; we can talk about it, but we better show you Jalen Suugs' crazy buzz beater in the video below!
Jalen Suggs National Team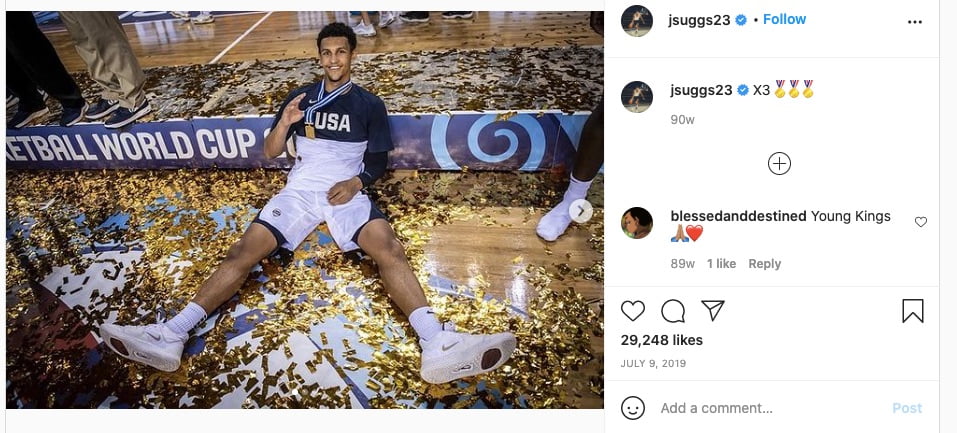 Jalen Suggs made his international debut with the USA National Team U-16 at the  2017 FIBA Under-16 Americas Championship in Formosa, Argentina, where the team took the gold home. Jalen averaged 7.5 points 2.8 rebounds per game. Suggs and the USA U-17 team took another gold medal at the FIBA Under-17 World Cup in Argentina, where Suggs averaged  8.7 points and 3.3 steals per game.
His third medal was at the  2019 FIBA Under-19 World Cup in Heraklion, Greece; Jalen averaged 9.6 points per game.
Jalen Suggs NBA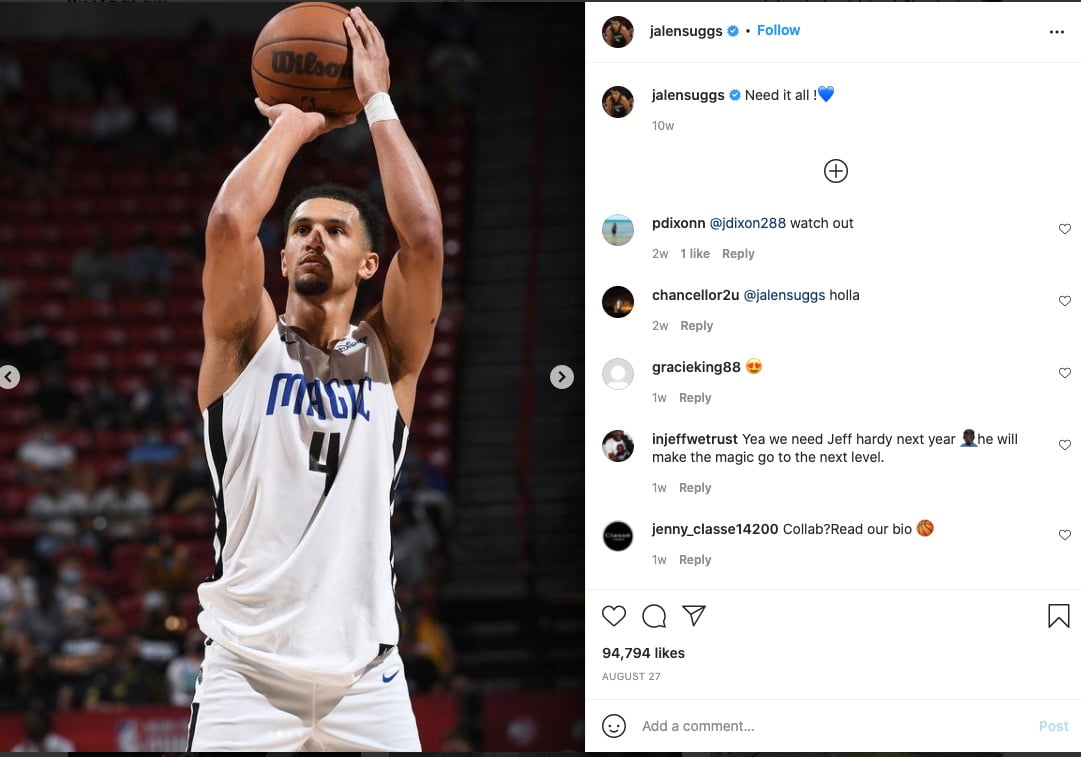 The Orlando Magic selected Jalen Suggs with the 5th overall selection in the first round of the 2021 NBA draft. He made his summer league debut against the Golden State Warriors on August 9, 2021; In 29 minutes, he recorded 24 points, nine rebounds, three blocks, and two steals.
In Suggs' NBA debut against the San Antonio Spurs on October 20, 2021, he posted 10 points, one rebound, one assist.
Jalen Suggs Parents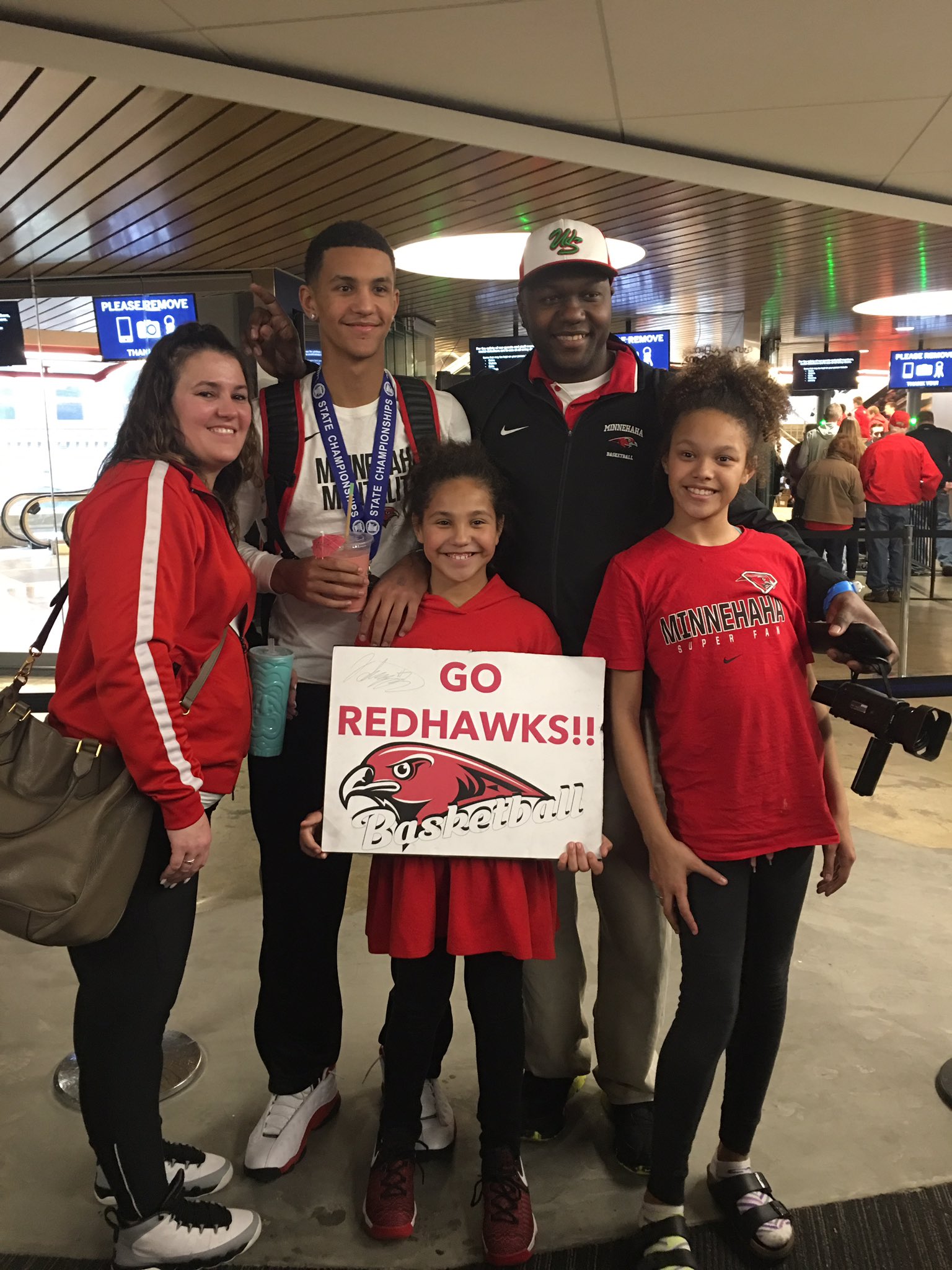 On June 3, 2001, Jalen Suggs was born in Saint Paul, Minnesota; he is one of the children born to Larry Suggs and Molly Manley, also proud parents of Jalen's siblings.
Jalen Suggs father, Larry Suggs
Jalen Suggs' father Larry was his football and basketball coach, both sports he also played Woodbury and in junior college; Larry Suggs would also bring his son to hockey games.
Jalen Suggs Mother Molly Manley
Jalen Suggs's momma Molly Manley was born Molly Margaret Manley on April 20, 1981. She is one of the children born to Florence Manley and Michael E. Manley, who passed away at age 60 on September 6, 2017. Molly has one sister named Megan and one brother Tony Manley.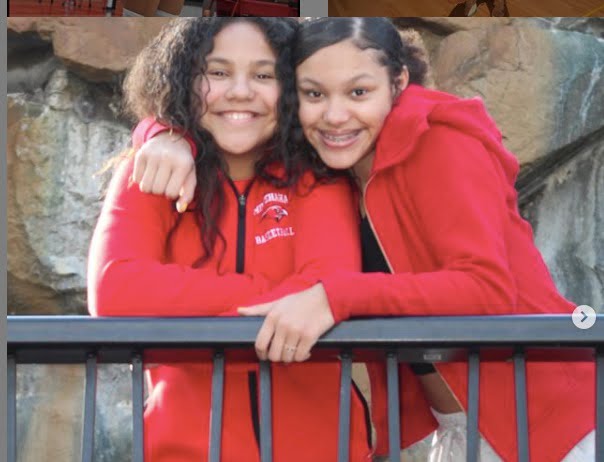 In addition to Jalen, Molly and her husband Larry have two younger daughters, Jennica, 15,  and Jaelle, 13. Jennica Suggs plays basketball and volleyball at Minnehaha Academy; her youngest, Jaelle, is also a Minnehaha basketball player.
Molly Manley is pretty active on Twitter.
Jalen Suggs Girlfriend
Jalen Suggs doesn't have a girlfriend; the young Saint Paul native keeps his head on the game. Many people believed he was dating Paige Bueckers, but these two are longtime friends, nothing more. Jalen Suggs' current girlfriend is Hailey Van Lith, a talented guard basketball player at Louisville and the USA Team.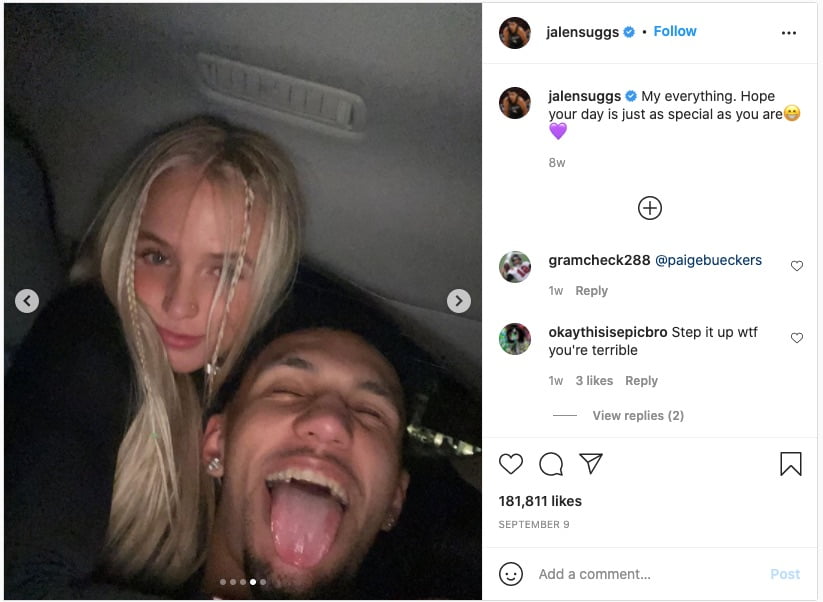 Hailey Van Lith
5'7 Hailey Van Lith was born on September 8, 2001, in Wenatchee, Washington; she is the daughter of Jessica and Corey Van Lith, also proud parents to their son Tanner Van Lith, who plays college basketball at Big Bend Community College.
Hailey started playing basketball at an early age; her dad former baseball player at the University of Puget, noticed her potential and started training with her four to five times each week.
"We got after it," Corey said, crunching through all the late-night workouts. "The thing I noticed early on was when I would work on something with her, she would go play that weekend and implement it (immediately). That typically takes a long time, but she would just go and do it and improve."
In addition to training with Hailey, Corey Van Light is the co-owner of a custom home-building business Van Light Homes, with his wife, Jessica.
Hailey Van Light High School
She averaged 24.3 points, 6.5 rebounds, 4.3 assists, and 3.8 steals per game her freshman year.
Her sophomore year, she averaged 32 points, 8.3 rebounds, 7.3 steals, and 5.2 assists per game.
Hailey averaged 34.4 points, 8.3 rebounds, 5.2 steals, and 4.9 assists a game in her junior year.
In her final year of high school, she averaged 33.8 points, 9.5 rebounds, and 4.7 assists per game.
Hailey Van Light Team USA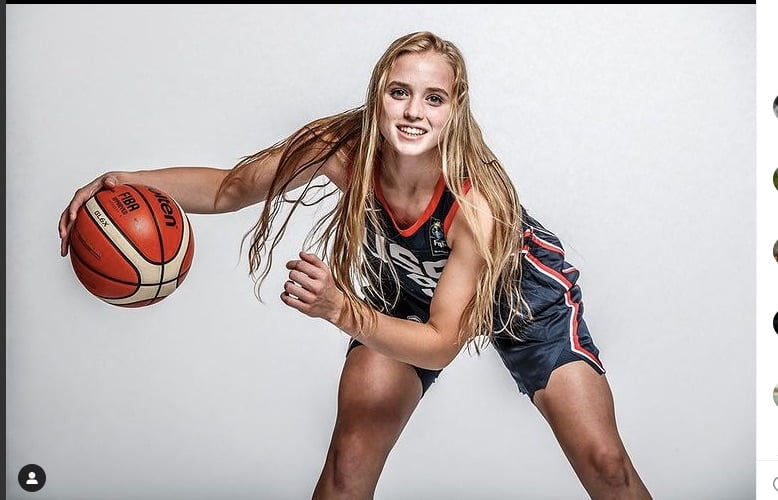 Hailey Van Light was on the roster that represented the United States at the 2018 FIBA Under-17 World Cup that won the gold in Belarus.
Hailey and the USA Team won another gold medal at the 2018 Summer Youth Olympics in Argentina, the 2019 FIBA Under-19 World Cup in Thailand, and the FIBA 3×3 Under-18 World Cup in Mongolia, where she was also voted MVP.
Hailey Van Light College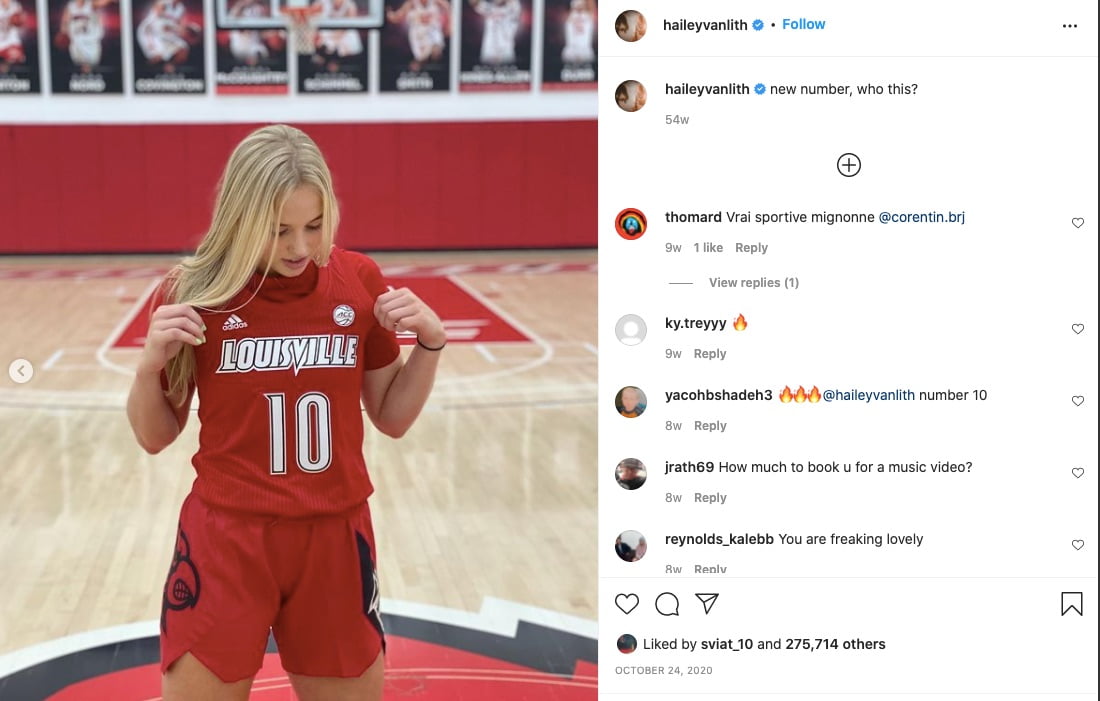 Hailey Van Light committed to play at the University of Louisville over Baylor on November 16, 2019. She was named to Lieberman Award Top 10 List,  2020-21 ACC All-Freshman Team, All-ACC Academic Team, ACC All-Tournament First Team, Preseason ACC Newcomer Watch List, Naismith Trophy Watch List.
She averaged 30.2 minutes and 1.2 steals per game, third with 11.2 points and 5.2 rebounds and fourth with 2.1 assists. Shot 49-128 from the 3-point range and 44-53 from the free-throw line.
Hailey Van Light Kobe Bryant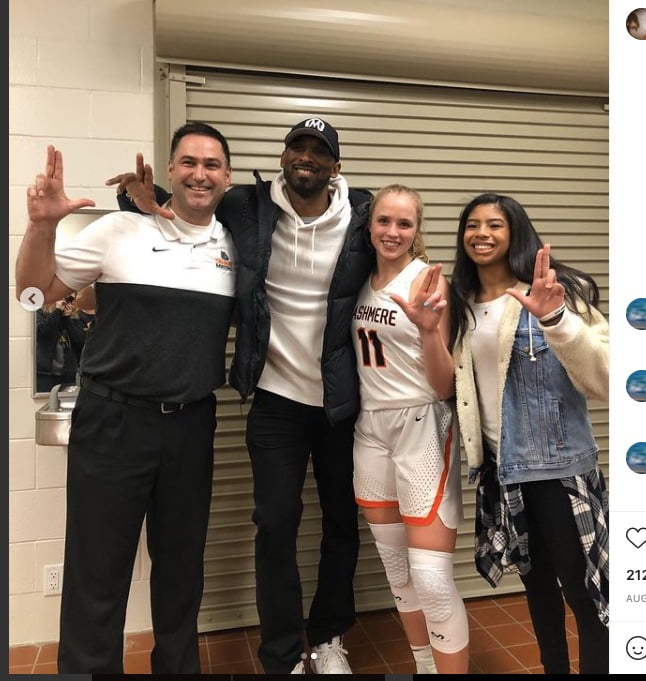 Hailey Van Light had the opportunity to meet not only Kobe Bryant but also his daughter Gianna. Kobe was the first to reach her after Team USA  won the gold in Thailand.
"The text was from one of Kobe's main guys — I called him 'T,' and he just basically said that Kobe knew about me, loved my game and really wanted to get me to L.A. to work with him and talk about basketball,"
"I couldn't believe it, that he actually knew who I was and thought I was a good player. When I later asked him, 'Why me?' he basically said the way I play, my work ethic and mentality on the court, reminded him of himself, and it compelled him to reach out to me."
"He told me to study the game. 'Make yourself a well-rounded player and just master the game,' " she said. He told her to focus on her footwork over dribbling, and he told her how he had pushed himself mentally to get through injuries and hardships.
"He told me I had to be better than them in every aspect of the game, and each time I met them and bested them, I could check them off the list," she said. "So I did that. I made a list of 20 girls, and so far I'm seven down. I still have 13 to go."
Jalen Suggs Paige Bueckers
Not only have Jalen Suggs and Paige Bueckers been best friends since they were children, but their families are pretty close too; it didn't matter that their children were at different schools; any time they could, they saw each other kid's games.
Paige won Gatorade Minnesota Player of the Year awards three times at Hopkins High School in Minnetonka; Paige committed to UCONN. Their 20 something minute drive to see each other turned into 2,700miles between them, but they remained pretty close.
"I texted her after, and we FaceTimed and talked for a little bit," Suggs continued. "Last night, she said some things that really helped me. I've been kind of struggling, trying to get my footing in these tournament games. Of course, seeing her go out there and play great like she did and then talking afterwards, she kind of said some words, it kind of got me uplifted. It got me going. Definitely helped tonight. … She's the GOAT for a reason."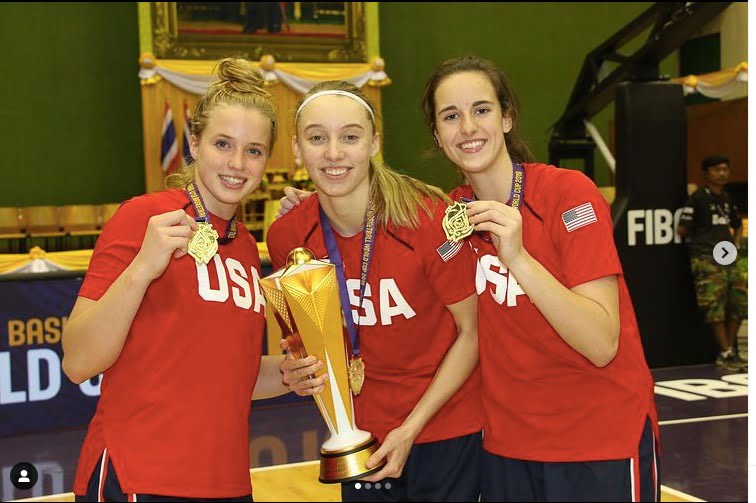 Paige, a member of Team USA, probably played matchmaker for Jalen and GF Hailey, her teammate and close friend.