Tess Brady Kinsler
Tess Brady Kinsler or Tess Kinsler is the pretty wife of MLB player Ian Kinsler; her husband is the second baseman for the Boston Red Sox. Ian previously played for the Detroit Tigers, the Los Angeles Angels and the Texas Rangers.
As noted Ian is happily married to his pretty lady Tess, who he met and started dating while they both attended Canyon del Oro High School in Oro Valley in Tucson, Arizona.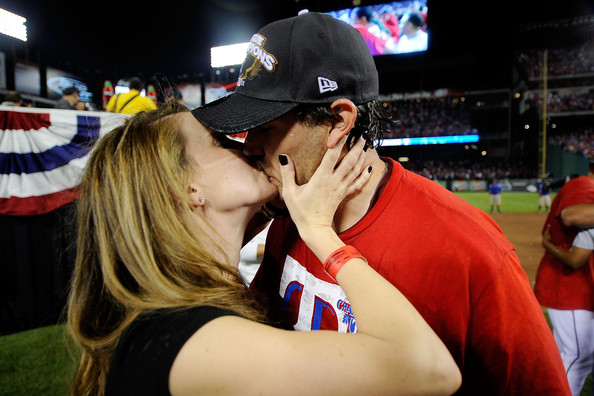 Mrs. Kinsler was born Tess Marie Brady on November 10, 1982, to Lisa Ivonne (nee. Barranco) and John Brady, ages 65 and 66, respectively.
Tess and Ian Kinsler tied the knot on November 18, 2006; two years later on December 5, 2008, they welcomed their daughter Rian Brooklyn, subsequently on  June 8, 2011, their son Jack Jamisson was born.