Haley Alonso
This stunning young lady is Haley Renee Walsh! She is the longtime girlfriend of MLB player Pete Alonso, the talented first baseman for the New York Mets, who became Cleveland's 2019 MLB Homerun Derby winner.
Alonso the grandson of Spanish immigrants on his dad's side, graduated from Jesuit High School and the University of Florida. The Mets selected him in the second round (64th overall) in the 2016 MLB Draft.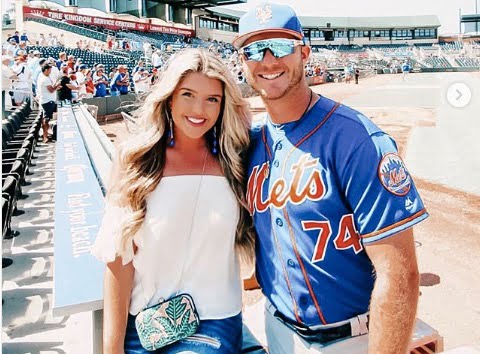 Pete Alonso Jersey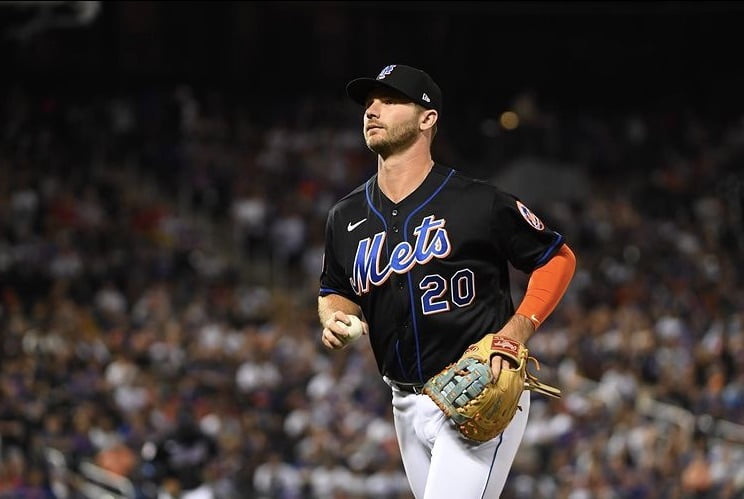 New YorkMets fans looking to get their fans into Pete Alonso's jersey #20 can find yours at the MLB Shop, ranging from $34.00 for a t-shirt to $359.00for Alonso's official jersey.
Pete Alonso Home Run
New York Mets' first baseman Pete Alonso has recorded 109 home runs throughout his professional career starting in 2019. His stats are .257 (batting) and 265 runs batted.
Pete Alonso Salary
Pete Alonso's current annual salary is $7,400,000 million.  He signed a one-year $7.4 million contract extension with the New York Mets on March 22, 2022.
Pete Alonso Car Crash
Pete Alonso's car crash which he described as a really close experience to death happened on March 13, 2022, in Tampa, when a distracted driver an a red light. Pete was behind the wheel, his wife Haley was in her car driving behind him.
Yesterday as Pete and I were heading to Spring Training, a distracted driver ran a red light going at an extremely fast rate and hit directly into Pete's truck. I was in my car following behind him and saw the whole thing happen in front of me. Once the car struck the side of his truck, it flipped 3 times and slid into where you see it in these videos.
I slammed on my breaks, jumped out of my car and ran up to his truck. I was terrified of what I was going to see. I couldn't see inside of the truck because the windshield was shattered. I screamed for him just hoping that he'd be able to answer me. He said he was ok and was going to kick out the windshield to escape since he was trapped.
He got himself out and to everyone's shock, only had a single scratch on his arm. It's a miracle that he's safe after this horrifying of an accident. I thought I watched my husband die in front of me and I will never forget that feeling. This could've easily unfolded much differently and that's what is so scary. Life can be taken from us in an instant. Please do not drive distracted and wear your seatbelt. This happened 5 minutes from our house, it can happen anytime, anywhere.

View this post on Instagram
Pete Alonso Wife
We must add that Pete Alonso and Haley are now married. On April 27, 2022, Hayley Alonso made headlines when she was visibly upset about Pete getting hit in the head for the second time this season.
"2nd time this season Pete has been hit in the head and the 4th time the team has been hit neck up. It's only April," Haley wrote. "Pitchers have been focusing so much on velocity that they have completely lost control. It's getting ridiculous. This could end someone's career."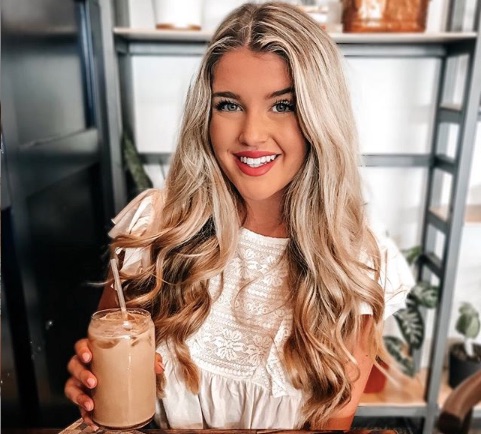 Haley Alonso Bio
Pete Alonso met his lovely girlfriend while he played for the Florida Gators, they started dating on September 25, 2015.
Haley was born Haley Renee Walsh on September 9, 1994, in Tampa, Florida, graduated in May 2016, with a Bachelor's Degree in Political Science and Journalism.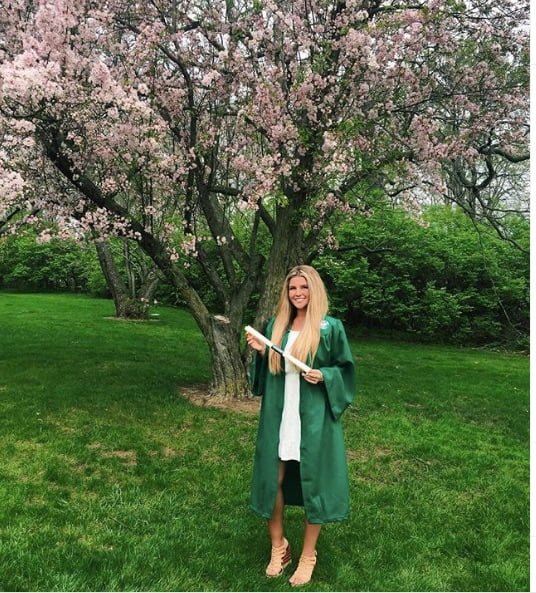 Haley did an internship for NBN News; according to several sites, Pete and Haley are only dating but engaged. They got married on November 12, 2021.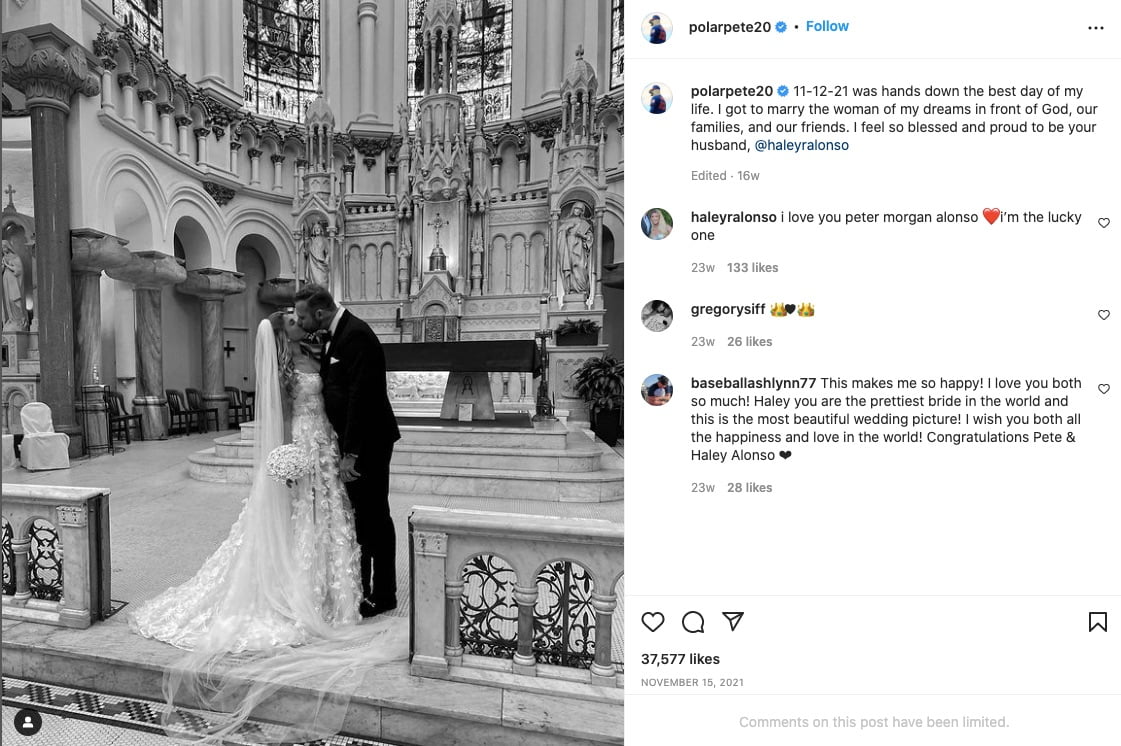 You can find this MLB Wag beauty on Instagram here.
Read: Anthony Edwards' mother Yvette Edwards