Anne De Paula
Meet the lovely Anne De Paula; the current girlfriend of Cameroonian NBA player Joel Embiid, the standout center player for the Philadelphia 76ers. Before joining the Sixers in 2014, Embiid played college basketball for the Kansas Jayhawks at the University of Kansas.
Joel Embiid Parents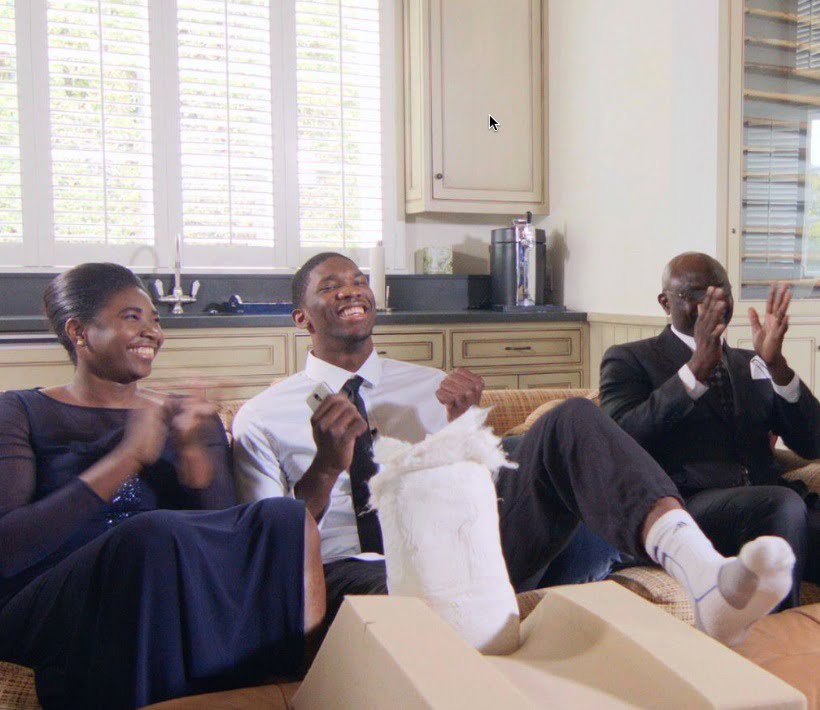 Joel Embiid is one of three children born to Thomas and Christine Embiid. His father Thomas is a retired military colonel who bak in the ay was captain of the handball team. His momma Christine was an athlete too, a fine volleyball player.
In addition to Joel, Thomas and Christine Embiid had two more children, daughter Muriel and son Arthur.
Joel Embiid Sister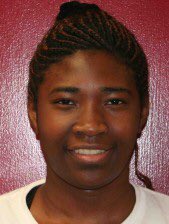 Muriel Embiied
Joel Embiid's younger sister Muriel Embiied aka Lolo Embiid, stands at 6'1, like her famous brother was born in Yaounde, Cameroon. Muriel played volleyball at College F.X. Vogt and later at Rochester University.
Joel Embiid Brother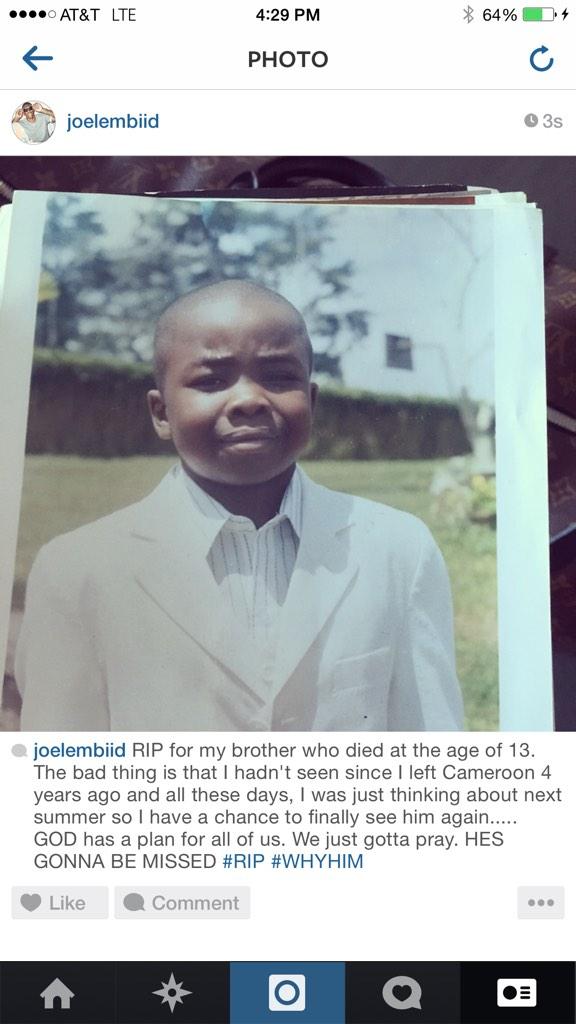 Arthur Embiid
Arthur Embiid was just 13 when he was killed in a horrible accident back home, According to Joel, Arthur was walking to his home with some of his classmates when he was struck by a truck.
Just like that, my brother was gone.  He was so full of life, and somehow he was just gone. Nobody could believe it.  It was a shock to our whole family, and honestly it's something we're still dealing with.  
I was only able to go back home for a few weeks for his funeral. When I came back to Philly, I kept rehabbing, trying to get better … but I was in a really bad place. With Arthur gone, I felt like I had lost my purpose in life. I really just wanted to quit the game and go back home to Cameroon to be with my family. And, you know, it's not like a movie where someone sat me down and had some conversation with me, or I picked up a basketball and all of a sudden everything was O.K.  
Joel Embiid College
Joel Embiid played basketball at Montverde Academy and The Rock School in Florida before committing to play for the Kansas Jayhawks at the University of Kansas from 2013 to 2014. He opted for Kansas over offers from Florida and Texas.
In his only season with the Jayhawks Embiid averaged 11.2 points, 8.1 rebounds, 1.4 assists and 2.6 blocks in 23.1 minutes per game in 28 games. He was named to the USBWA All-America Freshman Team, Associated Press All-America Second Team, NABC All-District 8 First Team
Jol was named Big 12 Defensive Player of the Year, Naismith Men's College Player of the Year Candidate, Oscar Robertson Trophy Midseason Watch List, John R. Wooden Preseason List; on January 21, 2014, he was named Wayman Tisdale National Freshman of the Week.
How Old is Joel Embiid?
Joel Hans Embiid is 28 years old. He was born on March 16, 1994, the eldest son of Thomas Embiid and his beautiful wife Christine Embiid.
Where is Joel Embiid From?
Jol Embiid is from Cameroon, he was born in Yaounde, the capital of Cameroon; because of that Embiied is fluent in Bassaa, French as well as English.
Joel Embiid Height
Joel Embiid's height is 2.13 m. He weighs 280 pounds.
Weight 2.13 (7'0)
Height 280 lb (127 kg)
DOB March 16, 1994
Hometown Yaounde, Cameroon
Parents Thomas Embiid Christine Embiid
Siblings Muriel Embiid, Arthur Embiid
Girlfriend Anne De Paula
Children Arthur Embiid
Joel Embiid Net Worth
As of April 2022, Joel Embiid net worth has been estimated at $35 million. In addition to his salary from his contract with the Philadelphia 76ers, Joel Embiid earns roughly $6 million from his endorsement deals with  Amazon, Mountain Dew, Under Armour, Paqui Chips, Hulu, Crash On the Run.
Joel Embiid Contract
On August 17, 2021, Embiid agreed to a four-year, $195,921,600 contract extension with Philadelphia.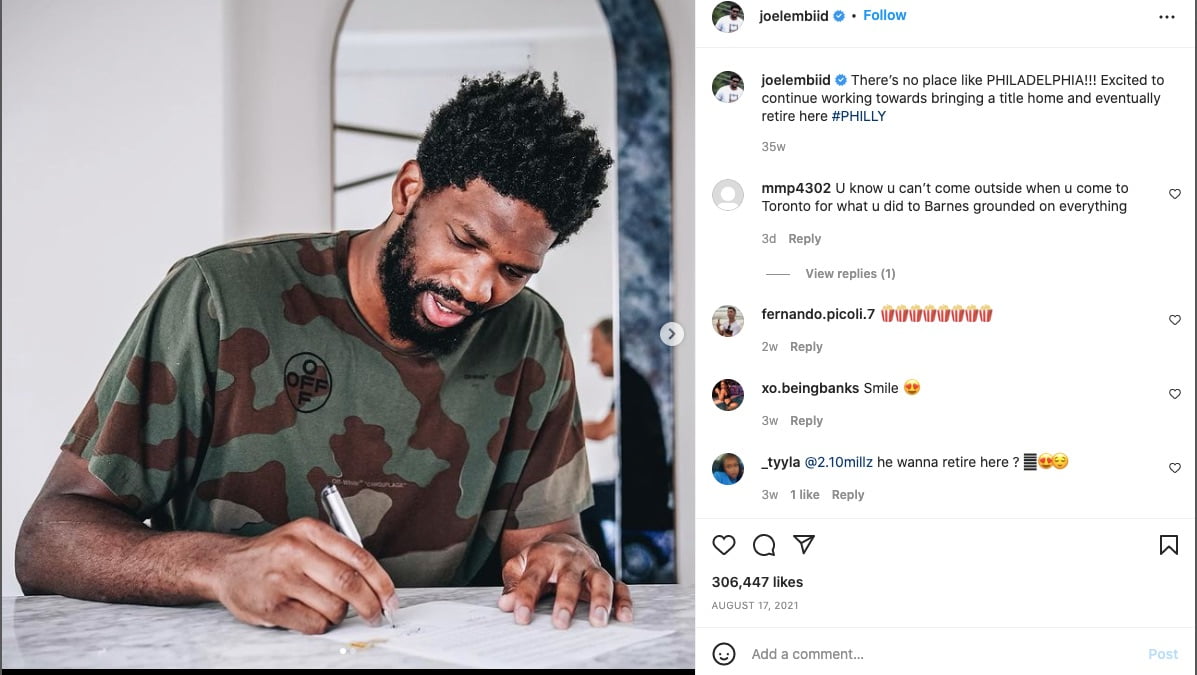 Joel Embiid signed a four-year, $19,981,026 contract with the Philadelphia 76ers on August 26, 2014.
He agreed to a five-year, $148 million contract extension with the 76ers on October 10, 2017.
Joel Embiid Salary
Joel Embiid's current salary is $48,980,400. His previous salary was $29,542,010, and $4,995,257 when he signed his rookie contract in 2014.
Joel Embiid Injury
Here is a timeline of Joel Embiid's injuries.
April/18/2022 – Hurt his elbow in Game 2 against the Toronto Raptors.
Jan/15/2022 – Elbow
Dec/18/2021 – Ankle
Dec/13/2021 – Ribs
Oct/29/2021 – Right Knee
Oct/27/2021 – Knee
Oct/25/2021 – Right Knee
Oct/23/2021 – Knee
Oct/21/2021 – Right Knee
Jun/19/2021 – Knee
Jun/17/2021 – Knee
Jun/15/2021 – Knee
Jun/13/2021 – Knee
Jun/10/2021 – Knee
Jun/7/2021 – Knee
May/31/2021 – Knee
April/24/2021 – Shoulder
April/23/2021 – Shoulder
Mar/12/2021 – Knee
Feb/28/2021 – Ankle
Feb/15/2021 – Back
Feb/14/2021 – Back
Feb/5/2021 – Knee
Jan/30/2021 – Back
Jan/28/2021 – Back
Jan/24/2021 – Back
Jan/15/2021 – Knee
Jan/13/2021 – Back
Jan/9/2021 – Back
Dec/30/2020 – Back
Dec/27/2020 – Back
Aug/12/2020 – Wrist
Aug/9/2020 – Ankle
Feb/26/2020 – Shoulder
Feb/07/2020 – Neck
Jan/8/2020 – Hand
Dec/31/2019 – Knee
Dec/6/2019 – Hip
Oct/25/2019 – Ankle
April/22/2019 – Knee
April/18/2019 – Knee
April/14/2019 – Knee
April/8/2019 – Knee
April/5/2019 – Left Knee Soreness
April/2/2019 –  Knee
Feb/20/2019 – Left Knee Soreness
Jan/20/2019 – Back
Jan/18/2019 – Back
Jan/11/2019 – Ankle
Dec/29/2018 – Left Knee Soreness
Oct/26/2018 – Ankle
Mar/28/2018 – Facial Contusion
Feb/14/2018 – Sore Ankle
Dec/31/2017 – Sore Hand
Dec/17/2017 – Sore Back
Dec/11/2017 – Back
Nov/20/2017 – Sore Knee
Sep/25/2017 – Left Knee Surgery
Joel Embiid Wife
Joel Embiid is not married just yet, but he has a girlfriend with whom he shares a beautiful son.
Joel Embiid Girlfriend
Anne De Paula Bio
Joel Embiid's girlfriend Anne De Paula a Brazilian fashion model has been dating her 7'0″ stud since 2018. Anne was born on March 31, 1995, in Rio de Janeiro Brazil, Anne made her way into Sports Illustrated after winning the magazine's Model Search in 2017; she has been in the swimsuit issue ever since.
Ms. De Paula said she got into modeling thanks to her momma who asked her if she would be interested in modeling after an agent in Brazil asked about Anne.
"I became a model by accident, or I would say because of my mom," she tells Maxim. "She asked me if I wanted to do a professional photo shoot after she was approached by an agent in the city. And here I am now. Thanks, mom!"
That was when she was 14. Lots of amazing things have happened to her career.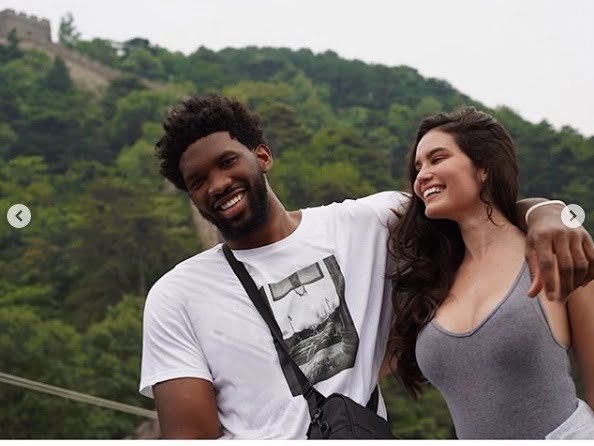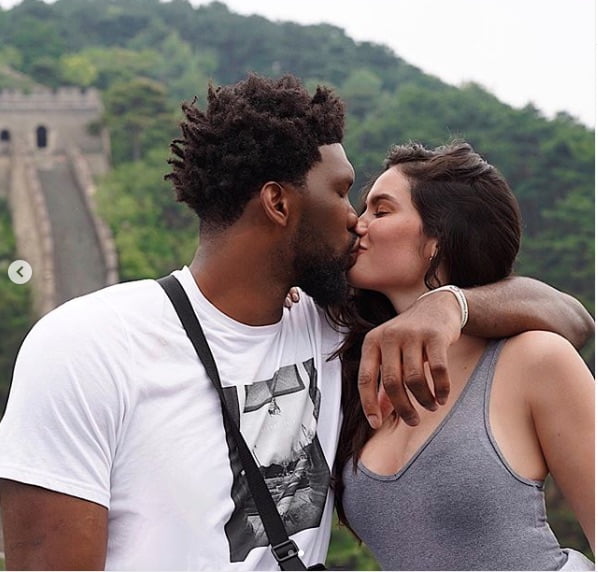 Prior to her relationship with Embiid, Anne dated Irish singer Danny O'Donoghue, frontman of the rock band The Script.
Joel Embiid Children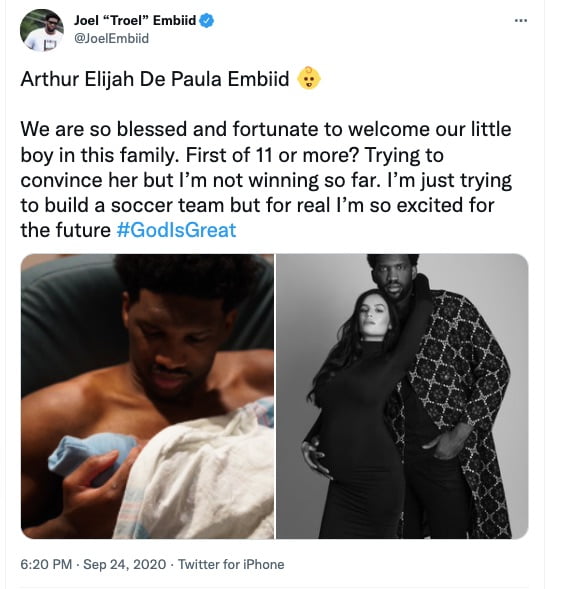 Anna de Paula and Joel Embiid welcomed their first son together Arthur Elijah De Paula Embiid, on September 17, 2020; Arthur Elijah named after Joel's younger brother who died in a terrible car crash in Cameroon on October 16, 2014, weighed 8.8lbs.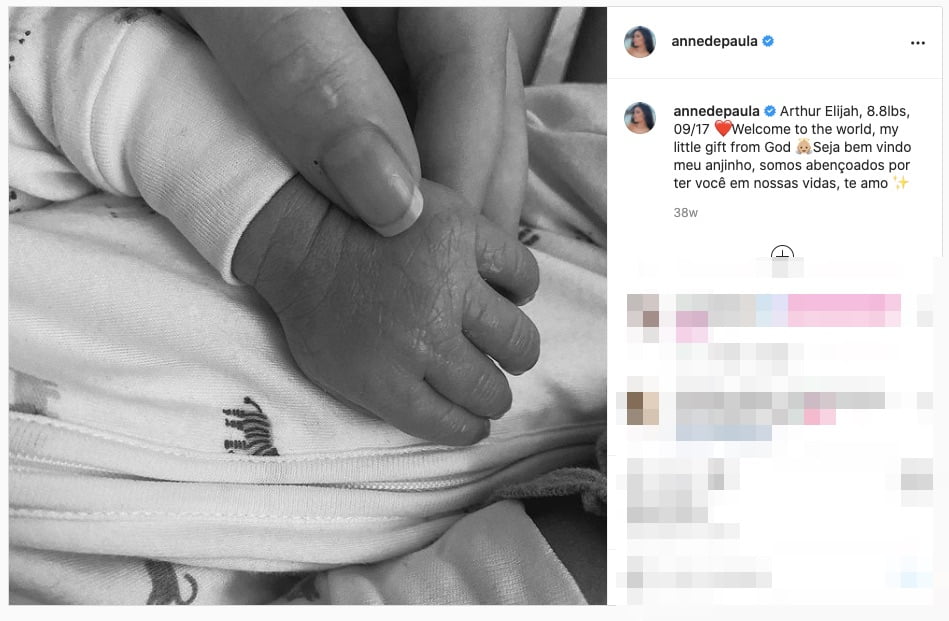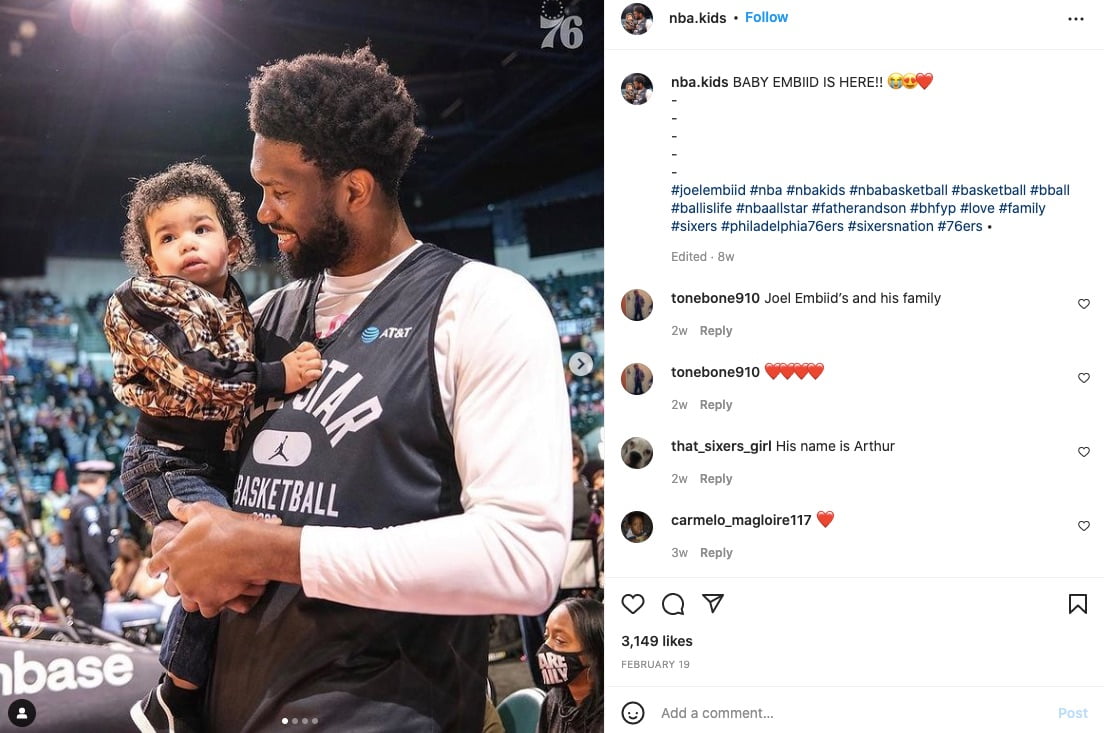 Joel Embiid Instagram
Joel Embiid has over 5.5 million followers on Instagram, where he posts regularly. You can also find Embiid on Twitter and Facebook.'
Related Story: Tyrese Maxey Mother Denyse Maxey