Ace Padian
Meet Ace Padian; she is the beautiful wife of MLB executive James Click, the new general manager for the Houston Astros. Mr. Click previously worked for the Tampa Bay Rays as their Vice-President, Baseball operations.
James Click Education
Ace's husband, James Click born in  Durham, NC native, holds a bachelor's degree in history from Yale University (Class of 2000), where his pretty wife Ace, coincidentally, also graduated from.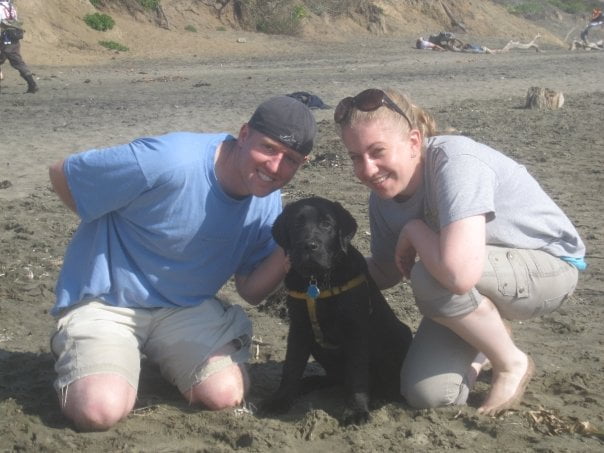 James Click MLB Career
After Mr. James Click graduated from Yale, he joined the Ziba Group as their technology Consultant from August 2000 to August 2005; around that same time, he was the author of Baseball Productions.
The Tampa Bay Rays hired James Click as their baseball research and development director in February 2006. He was promoted to Vice-President of Baseball Operations in November 2016. He left the Tampa Bay Rays in February 2020.
On October 21, 2018, the Houston Astros announced they hired James Click as their new general manager.
"James has had an impressive career," Crane said in a statement. "He is a respected leader who has progressed in this game across all aspects of Baseball Operations and he has built great relationships with both front office and clubhouse personnel. I am thrilled to introduce him as our new General Manager — he is a great addition to the Astros."
 "I am excited to join the Astros family. The Astros are a progressive and innovative organization with a deeply talented group in the front office. I am grateful to Jim Crane and the Astros for giving me this opportunity to help lead this team to more championships."
James Click Wife
Ace Padian
So, Mrs. Click, aka Ace Padian, was born Ann Catherine Padian on October 9, 1978, in California; she is the daughter born to Kensington, CA, residents Kevin and Nancy Padian, ages 68 and 67, respectively. Ace attended The College Preparatory School.
Ace Padian, an attorney, graduated in 2000, with a bachelor's degree from Yale University and in 2007, from UC Hastings College of Law- San Francisco, CA. The State Bar of Cali admitted her in December 2007.

Before moving to Florida, Ace was an attorney for Farella Braun & Martel.
Ace and her husband moved to Houston from St. Petersburg with their two beautiful sons, Sam and Nate.
Read: Jim Crane Wife Whitney Wheeler