Jessyka Janshel
Jessyka Janshel is the new curvy girlfriend dating NBA star, James Harden. As you know, Harden is one of the most popular players out there. You could say he is known for his A game, on and off the court.
Jessyka Janshel seems to be the latest hot act with whom Harden surrounded himself with. The Houston Rockets star guard was most recently linked to Khloe Kardashian. He and Khloe first stepped out together in 2015 but parted ways in early 2016, however, he hadn't been linked to anyone until now.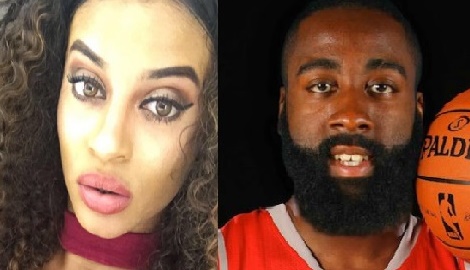 Earlier this year numerous reports identified the social media model as the new rumored girlfriend. The news was first reported by Media TakeOut saying Harden had moved on from Khloe to miss Janshel. Here's what we can tell you about her.
Jessyka Janshel was born on July 5, 1991. She is a 26-year-old model from Houston, TX, according to her Instagram page. She attended Chavez High School in Houston, Texas.
According to her profile on modelmodele.com she pushed herself to do some modeling following friends advice that she should give it a try. It looks like it worked for her since now her Instagram account has over 330K followers. In March of 2015, she was featured in Pressure Magazine.
According to an interview, Jessyka Janshel is of Black and German ethnicity.
Jessyka has some ties to the music industry hinting that she has collaborated in music videos. She does know a couple of famous people including Nick Cannon –with whom she posted a photo with. She also co-hosted an event with NFL player Josh Huff.
According to her Twitter page, she is a nursing student currently in her second semester, and she's starting her own business. She also declares herself as a 'Shoe Addict. Clumsy, Zombie Nation, Lover, DogMom'
Furthermore, the bombshell also appears to be a bit of a gym freak.
Now, that's all good and dandy but if you ask us if these two are dating, we doubt it. The alleged couple has not been spotted out together in public and they're nowhere to be found on each other's social media pages. Not to mention, neither James nor Jessyka has confirmed that they are romantically involved.