Kelley Clayton
Kelley Clayton is the late wife of disgraced former NHL player Thomas Clayton –who has been sentenced to life in prison for the 2015 murder of Kelley.
Kelley Clayton was 35-years-old when her body was found in the couple's home in rural Caton, on the Pennsylvania border. on September 2015.
Her late husband was immediately labeled a suspect for orchestrating the murder. He made the 911 call to report finding his wife dead on the floor.
In October 2015, he was charged with second-degree murder. According to his lawyer he had an alibi and police stated the case was a murder-for-hire situation.
During his wife's murder, Clayton was said to be playing poker along with six other people.
At the time Michael Beard was also charged with second degree murder. It was discovered Beard was a former employee of Thomas Clayton's fire and water damage restoration business who had recently been fired.
Beard would later give a detailed confession on how he killed Kelley Clayton at the request of Thomas Clayton.
It's been almost two year's since Kelley's murder and, reports have said Clayton was handed the maximum sentence: life in prison without parole. The former NHL player maintained his innocence the whole time saying in a final statement to the court:
"I had absolutely nothing to do with the murder of Kelley. One hundred percent. Nothing," "All of this propaganda that has been spewed over the past two years will come to an end."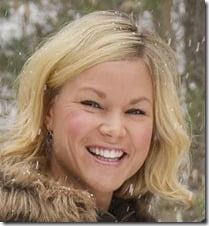 The former professional hockey player played hockey at Niagara University before playing for Elmira's mid-level minor league hockey team from 2002-2006.
Kelley Stage Clayton was a New York native born to parents, Howard and Elizabeth Stage.
Kelley Stage Clayton and her husband welcomed two children during their marriage, Charlie and Cullen. Reports stated she was brutally murdered and that her body was partially unrecognizable. Accoridng to an internal and external examination, it was determined Kelley Clayton suffered bruising, abrasions and broken bones to her face, arms and hands, including broken fingers. It was also noted damage to the underside of Clayton's brain.
Forensic evidence shows Clayton was struck upstairs near a bedroom, either ran or fell down the stairs, moved quickly through the house into the kitchen where she was hit again and then died.
At the time both of her children where at home but they were not harmed.
Kelley Clayton was described in statements by family and friends as 'a loving mother, sister, friend.'
She is survived by her two siblings. One brother, Lenny Stage and one sister Kim Stage –who is currently the one taking care of her late sister's children. Kim added in her court statement that both kids suffer from post-traumatic stress and night terror following their mother's murder.