Jan Briles
Jan Briles is the long time wife of college football coach, Art Briles. Her husband who has served as the brilliant head coach for the Baylor Bears football team for the past 8-years has been fired following sexual assault accusations, made to some of his players.
As the scandals unfolds, it is believed her husband is responsible for discouraging in some level, victims of sexual violence from coming forward or could have even obstructed legitimate investigation –by enabling players who put other students at risk.
Briles took over the Bears in late 2007 after a five-year stint at Houston. He transformed the program into one of the nation's most consistently successful with a 65-37 record across eight seasons, including at least 10 victories in four of the past five years.
Briles' introduction to football came early, a coach' son who grew up to play quarterback under his dad and capture all-state honors at Rule High School in West Texas.
Briles switched to wide receiver at the University of Houston, where he played from 1974 to 1976 and was part of the '76 Cougars team that won the Southwest Conference and beat Maryland in the Cotton Bowl.
This was also the year that tragedy struck when both of Briles' parents and his aunt were killed in a car crash as he prepared for an Oct. 16, 1976 game with SMU.
Briles left football after the '76 season and transferred to Texas Tech, where he graduated in 1979. He went on to receive a masters' degree in education at Abilene Christian in 1984.
Briles' first coaching job came as an assistant at Sundown High School (Texas) in 1979, moving from there to Sweetwater High School (Texas) in 1980 where he served as an assistant for three seasons.
It was at 2A Hamlin High School (Texas) where Briles broke into the head coaching ranks.  He took the Pied Pipers to a 27-1-1 record from 1984 to 1985. After a two-year, unsuccessful run at 5A Georgetown High School (Texas), Briles moved on to 4A Stephenville High School where he began to make a name for himself.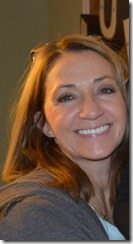 At Stephenville, Briles went 135-29-2 from 1988 to 1999 and captured four state championships.  It was during this time that Briles transformed the Yellow Jacket offense from a running attack to a passing machine.  These efforts earned Briles credit for bringing the spread attack to Texas high school football.
In 2000, Briles hit the college ranks by taking an assistant role under Mike Leach at Texas Tech, coaching running backs for three seasons.
This provided the launch pad to the head job at Houston in 2003.  There, Briles took a Cougar team that was only one season removed from a 0-11 finish and hadn't hit double digits since 1990 to a 10-4 mark in 2006.  The run included Houston's first Conference USA title in a decade. Briles landed the Baylor job in November of 2007.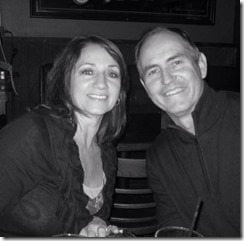 Jan Allison Briles has been married to her husband for the past 38-years. Together they are the parents of three adult children: son Kendal and daughters, Jancy and Staley. Jancy Briles attended the University of Houston.
Their son, Kendal, serves as offensive coordinator on his father's Baylor staff. Daughter Staley is the wife of Baylor assistant coach Jeff Lebby. Staley Lebby is a co-owner at Wild & Free. She wrote a Facebook post, to defend her father saying:
I just stopped crying long enough to be able to write this. But this is all I will say on this outrageous situation – anyone who knows my dad knows he is a man of incredible character & Faith. He is one of the most giving & unselfish people I've ever been around. He has been through so much in his life and always been a fighter – he's done everything the right way & for the right reasons. He has always wanted to take over programs that were suffering, like he once did, to take them to the top, which he has done at multiple places.

He wanted to be successful for his parents and make them proud. He has worked his off in his 40 years of coaching to get to where he is today – he has NEVER been fired, his character has NEVER been questioned and he has NEVER been deemed to do anything unethically. He has always been a players coach & wanted nothing but the best for every single one of them. He has only kept coaching as long as he has to build a sturdy foundation for his kids & grandkids. The fact that Baylor has treated him the way they have is the most disgusting thing I've ever seen. Anyone who is questioning his character – doesn't know him. There is always so much more to a story than being told. This media witch hunt has been the most disturbing thing I've ever witnessed.

The situation has been blown so out of proportion. Sadly, Baylor was influenced heavily by the media and felt pressured to let him go. I guess a man that has resurrected your program and made you a top 10 program wasn't worth fighting for or defending. The easy way out was taken. He will get to tell his side of the story to gain his name back – the truth will be told & he will keep fighting the good fight. We aren't backing down & throwing in the towel. When times are tough, the tough will survive. Thanks for all the messages & texts & support – means a lot to us all. I will never wear a Baylor t-shirt ever again & I hate that, but they did the unthinkable to one that matters most. Prayers welcomed.
Jan Briles and her husband are also the proud grandparents of four grandchildren.
Jan Briles met her husband while she was in the eight grade and Art a freshman. The native of Rule, Texas said during an interview she still remembers the day when her future husband arrived at her high school as a newcomer.
Six years later, as college students, Art and Jan were married in Rule. It was a simple ceremony, followed by cake and punch in the church basement.
As we know being the wife of a sports coach, is not exactly an easy task, but having been together as long as these two have, makes it all worth it. Throughout the years Jan Briles learned to let go and trust her husband.
What will she say, now that her hubby faces the current trials?
You can find Jan Briles on Facebook here.