Kathy Berman
Meet the lovely Kathy Berman; she was the loving and beautiful wife of Chris Berman, ESPN iconic reporter, who has been an anchor for SportsCenter since 1979. Mrs. Berman died in a two-vehicle crash in Connecticut on May 9, 2017. She is survived by his beloved husband of over 33 years and her children; Meredith and Douglas.
Her hubby was born on May 10, 1955, in Connecticut. Berman is known for his work on the sports cable network ESPN, which he joined in 1979. Since then, he has served as a host, anchor and commentator on numerous programs on ESPN, including NFL Countdown, NFL Sundays, SportsCenter and Baseball Tonight.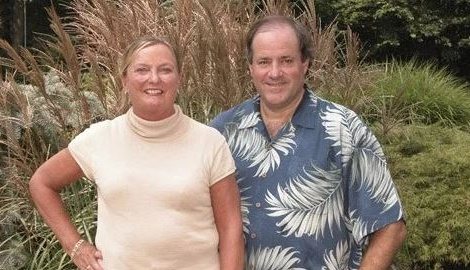 Berman is famous for his enthusiastic, fast-talking style and strong, booming voice, earning him the nickname, Boomer.
Berman attended Brown University, where he served as a game commentator and the sports director for the school's radio station and also woked for NBC sports. Following his 1977 graduation, Berman worked several jobs, covering sports and traffic for a Waterbury, Connecticut, radio station and serving as a weekend sports anchor for a Hartford television station — a job that paid only $23 a day. In October 1979, he joined the then-fledging sports cable network ESPN. His first job with the station had him working late hours, serving as an anchor of the 3 a.m. edition of SportsCenter.
Since arriving at ESPN, Berman began making a name of his own and became famous for his catchphrases and for creating nicknames for numerous athletes. He has been on the air for over three decades and has become the recipient of numerous awards including several Emmy Awards, he is also a sixth time National Sportscaster of the Year.
Mrs. Berman
Kathy Berman has been the supportive wife for over three decades, she is also a loving mother to the couple's grown children, daughter Meredith and son, Douglas Berman.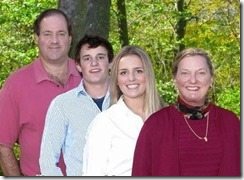 Kathy Berman was born Katherine Ann Alexinski, the daughter of Mr. and Mrs. Stanley Alexinski of Middlebury, Conn. Her father was a welder at the Waterbury Rolling Mills.
Kathy Berman and Chris tied the knot in 1983 at the Inn on Lake Waramaug in New Preston, Conn. Kathy Berman worked as a fourth-grade teacher in the Waterbury, Conn., schools. She graduated from the University of Connecticut and also studied a master's degree in education from Fairfield University.
Three years into the couple's marriage, they welcomed their first child. Kathy Berman gave birth to daughter Meredith, born in 1986. Their daughter attended Brown University and reportedly works at a low-level job for the New England Patriots.
Doug Berman is a Market Manager at Drizly and currently resides in Williamsburg, NY.
Kathy was 67 when she died in a double-fatal car accident in Woodbury, on May 9, 2017. The other victim identified as 87-year-old Edward Bertulis, of Waterbury, died at the hospital from his injuries. According to reports, Mrs. Berman's Lexus SC430 struck the rear of the other victim's  SUV a Ford Escape X truck, and both veered off the road. She went down an embankment and overturned in a small body of water; Mr. Bertulli struck a utility pole and landed on its roof in the street.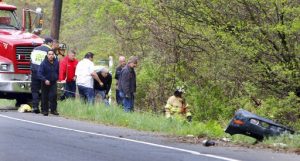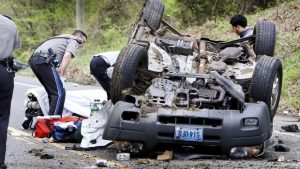 Kathy who was wearing a seat belt was pronounced dead at the scene. Mr. Beryullis wasn't wearing a seatbelt.