Jayson Tatum
Meet Brandy Cole; she is the beautiful, kind and proud mother of basketball player Jayson Tatum. Her boy was a small forward player for the Duke Blue Devils at Duke University in Durham, North Carolina.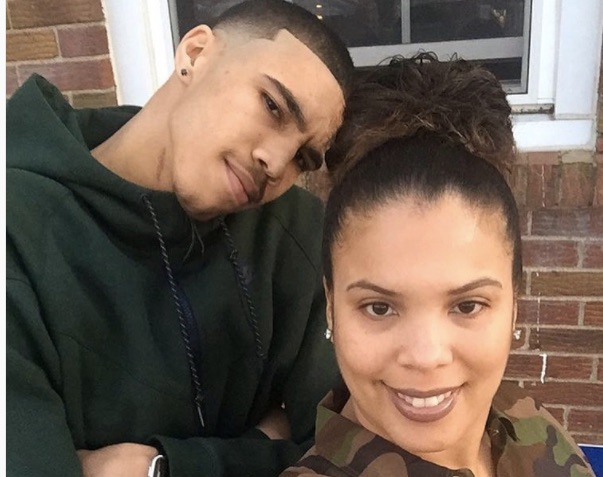 Brandy's talented 6'8" son was born on March 3, 1998, in St. Louis, Missouri. Prior to attending at Duke, Jayson played at Chaminade College Preparatory School in Creve Coeur, Missouri.
In addition to Jayson, Brandy and her husband Justin are the proud parents of Jayson older brother and youngest sister; Jaycob and Kayden.
Brandy was a teenager when she found out she was pregnant with Jayson; the whole thing was terrifying, not only because she had just graduated from University City High, but also because she was no longer dating Justin, a basketball player at Christian Brothers College High and Saint Louis University.
After his birth, Brandy basically raised him by herself. Ms. Cole had volleyball and academic scholarship offers from several universities including Tennessee, but she decided to save up her money which she knew she would need for day car and car insurance and attend at the University of Missouri–St. Louis.
Follow Brandy on Twitter here