Meet Jeanne O'Neil
Jeanne O'Neil is the gorgeous girlfriend of Florida Gators Quarterback, Will Grier! Jeanne must be devastated after hearing her beau has been suspended from the NFL for a whole year!
As you'll know, Will Grier is the son of Chad Grier and Elizabeth Grier-Floyd. He is the older brother of YouTube stars, Nash and Hayes Grier. He also has a sister, Skylynn, from her mother's second marriage.
According to reports, 20-year-old Grier violated NCAA rules on PEDs. The news was announced at a news conference Monday.
Jeanne O'Neil's boyfriend failed a drug test in the last two weeks. Grier said Monday he took an over-the-counter supplement, but did not specify which one. His mistake? Not talking to the team's medical staff about it.
The suspension could cost Grier 25 percent of his college eligibility, making the redshirt freshman a junior when he returns next October.
Will, who owned up to his actions said on Monday: "I really hope that people can learn from this, learn from my mistake. I'm really, really sorry to everyone. Just really sorry."
A mistake like this can be pretty hard to take, Grier will remain suspended during the appeal process but can still keep practicing with the team. We are glad pretty Jeanne O'Neil is there for him.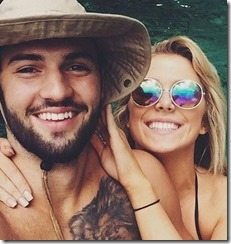 You've probably know Jeanne O'Neal from her years as an NFL cheerleader. She is a former Tampa Bay Buccaneers cheerleader and who is also a Florida student. The stunning blonde spent a couple years cheering on the Buccaneers sidelines through some of the most brutal seasons in Tampa history, including last year's 2-14 disaster. Now she's a full-time Florida student, sorority sister (zta) and loyal girlfriend.
According to her LinkedIn, Jeanne O'Neal has also served as a dancer at SeaWorld Parks & Entertainment. She is currently in her third year at the University of Florida studying telecom (media and society).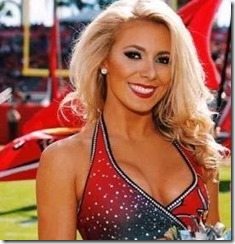 She transferred to UF last spring. The Telecom Major and Aspiring Media Specialist reveals in her summary she learned first-hand from a young age: how a professional sports organization functions. A total catch for Will Grier!
According to her Facebook page, Jeanne O'Neil is originally from Temple Terrace, Florida. She attended Tampa Catholic High School in Tampa, Florida. She has one brother Luke O'Neil and her mother is Renee O'Neil.
Find the lovely blonde on Instagram here. Twitter here.