Jeanne Trubisky
Jeanne Trubisky is the proud and loving mother of NFL player, Mitchell Trubisky –who was recently drafted by the Chicago Bears.
Jeanne's 22-year-old son began playing the sport while attending Mentor High School in Mentor, Ohio –where he passed for 9,126 yards and 92 touchdowns and rushed for 1,559 career yards and 33 touchdowns and was named Mr. Football in Ohio.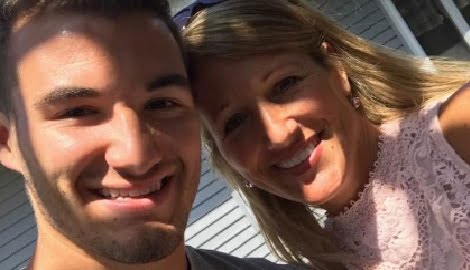 He then committed to play college football at North Carolina University.
In 2013, during his first year at North Carolina and also as a sophomore in 2015, Mitchell served as the backup to Marquise Williams.
Trubisky had a breakout 2016 season taking over as the starting quarterback. He ranked fifth in the country with a 68.0 completion percentage, threw 30 touchdowns against just six picks, and averaged 288 passing yards per contest. He was ranked the top dual-threat quarterback in the country by one recruiting service –as he ran for 308 yards (net of lost sack yardage) and five scores.
As you may have heard, day one of the 2017 draft is over and done. Jeanne's son was pleasantly surprised after he got drafted by the Bears second overall in the 2017 NFL Draft.
But it's actually his mother stealing the spotlight, meet her below.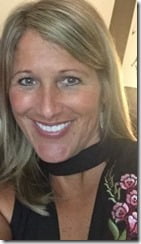 After meeting Jeanne Trubisky we can see where Mitchell gets his good looks and possibly, his sports genes. Mrs. Trubisky is the proud mother of four children including son, Mitchell.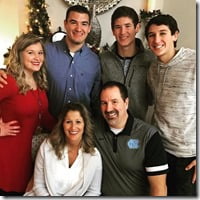 She has been married to Mitchell's father, Dave Trubisky for several years and together they have welcomed three sons: Mitchell, Manning and Mason; and one daughter: Mariah Trubisky.
Jeanne is originally from Kirtland, Ohio. She attended Kirtland High School in Ohio and went onto attend the University of Akron. While in college Jeanne played flag football and met her future husband who was her flag football teammate.
According to Sports Illustrated, the couple often debates who Mitch gets his athleticism from. All of their children have played sports in school.
Manning plays wide receiver and had 706 receiving yards along with 11 touchdowns his senior year at Mentor High School.Mason played on Mentor's basketball team. Daughter Mariah, played basketball at Mentor and currently goes to Ohio University.
Jeanne has worked is sales. According to social media info she used to work in SAS –a travel company, as a retail merchandiser.
Jeanne Trubisky  is definitely one of the coolest moms of this year's draft. The wife and mother of four is also active on social media.
Find Jeanne Trubisky on Twitter here, Instagram here.