Meet Lauren Lueders Walz aka Lauren Walz, she is the lovely wife of Jeff Walz, head coach for the Louisville Cardinals Women's basketball team. Before joining Louisville, Coach Walz was an assistant coach at Maryland, Minnesota, Nebraska, and Western Kentucky.
Louisville Women's Basketball Coach
Jeff Walz has been the head coach for the Louisville women's basketball since March 27, 2007.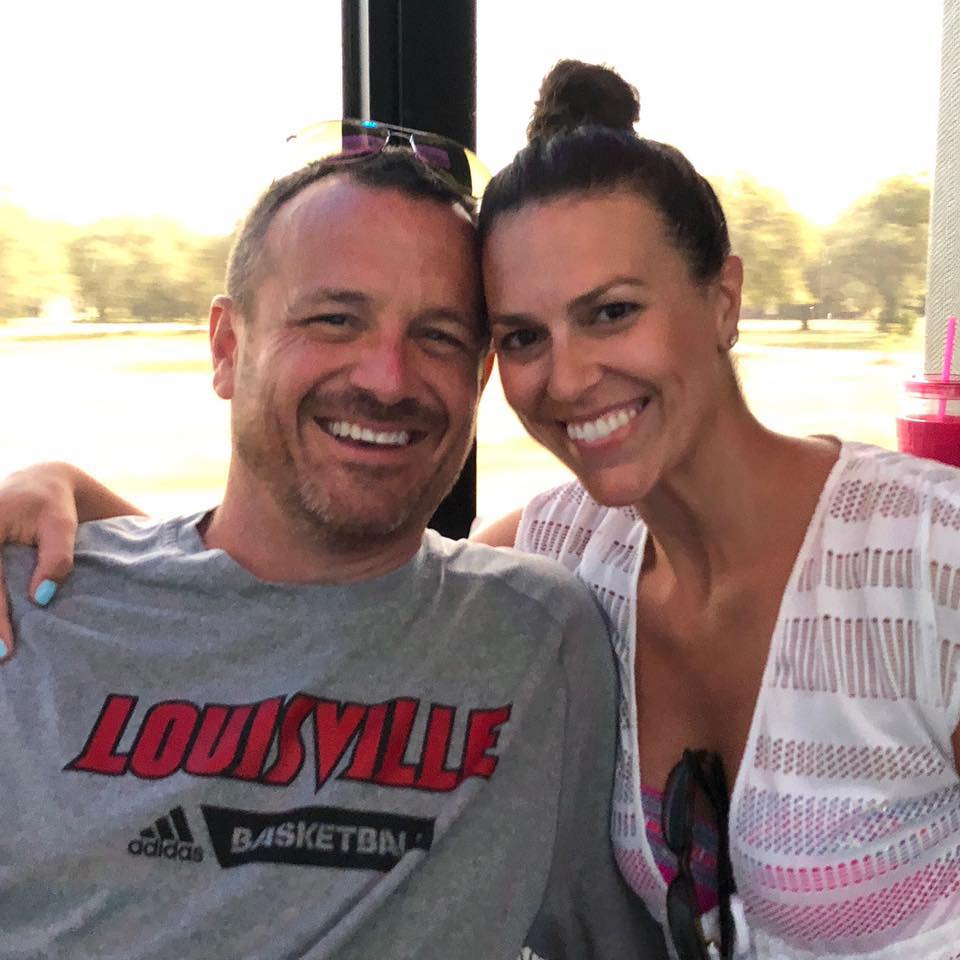 "This is a dream come true," he said. "The opportunity to come to a program like this and coach is something I never thought would happen. The talent level is very good," Walz said.

"I think they've got an outstanding group of young ladies who are eager to get
things going again, and I'm really excited about what's going on
here."
"We're going to go out there and get out there on defense," he said. "I expect to use some fullcourt press at times, and we're going to try and take the best shot as early as we can."
Jeff Walz Coaching Timeline
Before landing a head coaching job at Louisville was an assistant coach for the Maryland Terrapins women's basketball team from 2002 to 2007.
From 2001 to 2002 was an assistant at Minnesota Golden Gophers women's basketball team.
From 1997 to 2001 was an assistant for the Nebraska Cornhuskers women's basketball.
He started his coaching career in 1996, as an assistant for the Western Kentucky Lady Toppers basketball, under head coach Angela Beck.
Jeff Walz and the Louisville Basketball team advance to the Final Four after defeating Kim Barnes Arcico and the Wolverines, 62-50.
Jeff Walz Net Worth
As of 2022, Jeff Walz's net worth has been estimated at $5 million.
Jeff Walz Louisville Salary
Jeff Walz's current salary is $1,525 million, on April 1st, 2022, his new salary will be $1.7 million, plus an increase of $50,000, hitting $2 million in the final year of the contract
On March 18, 2022, The Louisville Cardinals Men's basketball team announced coach Jeff Walz agreed to a contract extension that last until the 2028- 2029 season.
First off, I would like to thank Lori Stewart Gonzalez, Josh Heird, Amy Calabrese and the UofL Athletic Board for recognizing the success we have had here with women's basketball and extending my contract through 2029," said Walz
Jeff Walz Wife
Coach Jeff Walz and his wife Lauren Lueders Walz have been married since September 2012; they have four children together, son Jacob and daughters Kaeley, Lola and Lucy.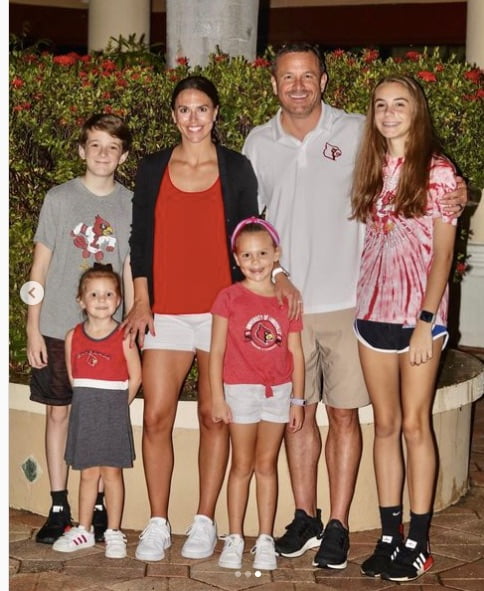 Lauren Lueders Walz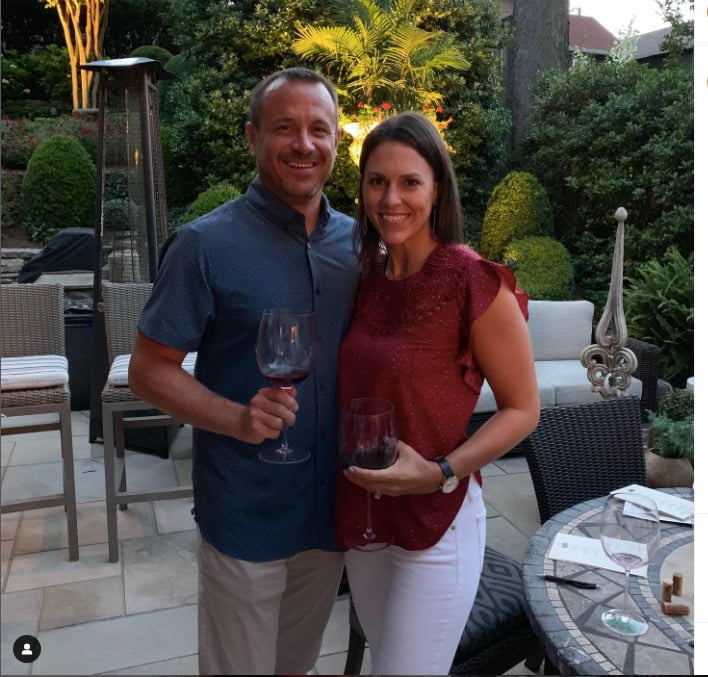 5'8 Lauren Lueders Walz was born on September 8, 1987, in Jackson, Missouri. She is one of three children born to Doyle and Donna Lueders of Uniontown, Missouri. Lauren has two brothers, Samuel born on August 15, 1980, and daniel Lauders born on March 7, 1983.
In 2006, Lauren graduated from Saxony Lutheran High School. She was a three-year starter for the boys' basketball team ( a point guard, since the school, adopted the girls' team until 2006); Lauren was team captain her senior year, averaging  9.1 ppg and 6.0 apg.
Lauren Lueders Walz played college basketball for the Vanderbilt CVomodores at Vanderbilt University from 2006 to 2010.
Lauren Lauders Colle Stats