Geno Auriemma
This is Kathy Auriemma, wife of women's college basketball coach Geno Auriemma, the fab head coach for the UConn Huskies. Italian born head coach Auriemma was just a seven-year-old boy when he moved to Pennsylvania with his family; a lucky move for the US Women's Basketball Association, otherwise, they would have never hired him, and the story the U.S made at the Olympics would be so much different, but luckily that is not what happened.
For three years, Coach Auriemma led the United States women's national basketball team. They won a gold medal at the 2012 London Summer Olympics and the 2016 Olympics in Rio; they also were the champions at the 2010 World Championships.
Geno Auriemma has been head coach at the University of Connecticut for nearly three decades; he has been awarded National Naismith College Coach of the Year for eight years (1995, 1997, 2000, 2002, 2008, 2009, 016, 2017), that's not all he is a three-time WBCA National Coach of the Year (2002, 2008, 2009, 2016, 2017), and nine-time AP Coach of the Year (1995, 1997, 2000, 2003, 2008, 2009, 2011, 2016, 2017), pretty impressive, hah!
Geno Auriemma Family
Coach Geno Auriemma was born on March 23, 1954, in Montella, Italy; he is one of three children born to Marsiella and Donato Auriemma, also proud parents to their other children, Anna and Ferruccio Auriemma. Coach Auriemma and his family moved to the United States in 1961.
His father, Donato (b. September 8, 1927), died of cancer at the age of 69 on February 28, 1997.
Geno Auriemma Net Worth
As of March 2021, UConn women's basketball coach Geno Auriemma's net worth has been estimated at $15 million.
Geno Auriemma Salary
Geno Auriemma's current annual salary is $3 million; he agreed to a five-year, $15 million contract extension with the UConn Huskies in March 2021. The deal included a base salary of $600,000,  $2.2 million for speaking, consulting, and media obligations in the first year. This amount will increase by $100,000 annually under the contract and bonuses based on postseason wins.
"Geno Auriemma has meant so much to the University of Connecticut, and to our entire state, for the last 36 years," Benedict said in a statement. "The program that Geno has built is the gold standard in college athletics and I'm thrilled that he will continue to lead it for the foreseeable future."
Geno Auriemma Wife
Geno Auriemma met his wife Kathy in December 1972, after graduating from high school and attending Montgomery County Junior College. They got married in 1978.
Kathy Auriemma
And do you know who is an impressive person herself? Yes, that's right, Coach Auriemma's loving wife, Kathryn Auriemma, also known as Kathy Auriemma.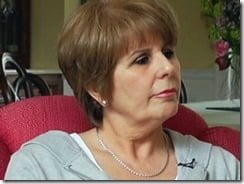 67-year-old Kathy Auriemma was born on December 14, 1954; she was just 18,  a student at a community college, when she met her famous hubby. At that time, Kathy said Geno said he wanted to be a lawyer; he graduated in 1981 with a B.A. in political science from West Chester, but his determination to be successful took him to basketball; there was no turning back after that.
Geno Auriemma Children
Kathy Auriemma is the proud momma of her three exceptional children; 37-year-old Jenna, 35-year-old Alysa, and 32-year-old Michael. Mrs. Auriemma resides in Manchester, Connecticut.
Jenna Auriemma
Jenna Auriemma is Coach Auriemma's oldest child, Jenna Celeste Auriemma, born on July 8, 1983. Jenna Auriemma married Todd Stigliano (b. Nov.  15, 1980), the former Providence soccer player who later served as basketball coach and math teacher at New Britain High School. In May 2013, Coach Auriemma and his son-in-law Todd Stigliano opened their restaurant company, Geno's Restaurant Group.
Jenna and Todd have two sons; their eldest, Christian James, was born in August 2010.
Alyssa Auriemma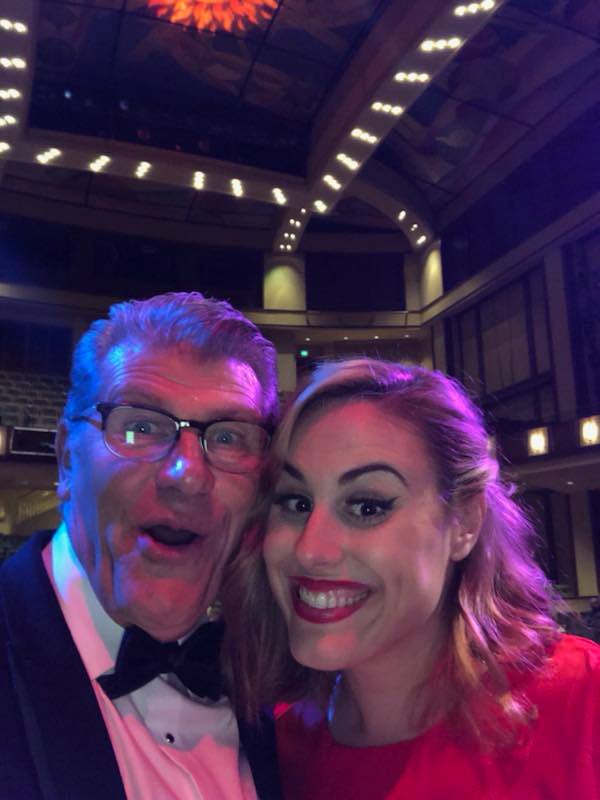 Alyssa Marciella Auriemma was born on September 26, 1985; Alyssa Auriemma studied master's degree in English, focusing her studies on gender studies, children's literature, mythology, and adaptation theory at UConn, graduating in 2013; she also holds a bachelor's of fine arts in drama. She has been an English teacher at Miss Porter's School since February 2018.
In addition to teaching, Alyssa Auriemma is a book author. Her first book, Unrivaled: UConn, Tennessee and the Twelve Years that Transcended Women's Basketball. was published in 2015; her second book, All Daughters Rise, came out in January 2022.
Michael Paul Auriemma attended EastCatholic High School and the Hun School before going to play basketball for the Assumption Greyhounds Men's basketball team, where playing guard, he averaged averaging 3.9 points, 1.0 rebounds, and 1.1 assists per game during the 2010-11 season.
Mike Auriemma graduated from Assumption University in 2012 with a Bachelor's degree in communications and media studies. He is an acquisition specialist at Perck Rock Management in Connecticut; before that, he was a national sales exec at Paramount & Co, an account exec at IMG College, a managing director at Geno's LLC, and a business development at BACK9NETWORK, Inc.