Kathy Auriemma
This is Kathy Auriemma; wife of women's college basketball coach Geno Auriemma, the fab head coach for the UConn Huskies. Italian born head coach Auriemma was just a seven-year-old boy when he moved to Pennsylvania with his family; a lucky moved for the US Women's Basketball Association, otherwise, they would have never hired him and the story the U.S made at the Olympics would be so much different, but luckily that is not what happened.
Coach Auriemma lead the United States women's national basketball team for three years where they not just won a gold medal at the 2012 London Summer Olympics but they also were the champions at the 2010 World Championships.
Geno Auriemma has been head coach at the University of Connecticut for nearly three decades; he has been awarded National Naismith College Coach of the Year  for six years (1995, 1997, 2000, 2002, 2008, 2009), that's not all he is a three-time WBCA National Coach of the Year (2002, 2008, 2009),and seven-time AP Coach of the Year (1995, 1997, 2000, 2003, 2008, 2009, 2011), pretty impressive, hah!
Mrs. Auriemma
And do you know who is an impressive person herself? Yes, that's right Coach Auriemma's loving wife Kathryn Auriemma also known as Kathy Auriemma.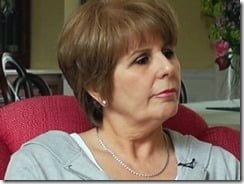 Pin
63-year-old Kathy Auriemma was born on December 14, 1954; she was just 18,  a student at a community college when she met her famous hubby. At that time Kathy said Geno said he wanted to be a lawyer; he did graduated in 1981, with a B.A. in political science from West Chester; but his determination to be successful took him to basketball, there was no turning back after that.
Kathy Auriemma is the proud momma of her three amazing children; 33-year-old Jenna, 31-year-old Alysa and 28-year-old Michael. Mrs. Auriemma resides in Manchester, Connecticut.
Her oldest child, daughter Jenna Celeste, got married toTodd Stigliano; the former Providence soccer player and currently boys basketball coach at New Britain High School; they welcomed their son Christian James on August, 2010.