Who is the University of Michigan women's basketball coach?
Kim Barnes Arico is in her tenth year as head coach for the University of Michigan Women's basketball team, ready to read more about her?
Starting with this handsome fella Larry Arico, he is the loving and supportive husband of college basketball coach Kim Barnes Arico, head coach for the Michigan Wolverines women's basketball team. Before joining Michigan, Kim was a coach at St. John's, Adelphi, NJIT Highlanders, and the Fairleigh Dickinson-Madison.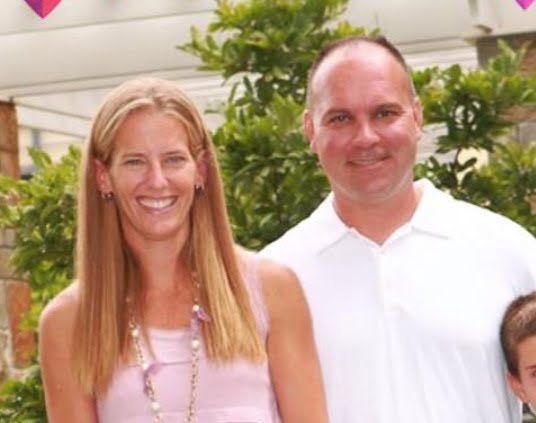 How old is Kim Barnes Arico? Kim Barnes Arico Height
Coach Kim Barnes Arico was born on August 9, 1970, therefore she is 50 years old.
Birth name Kimberly Ann Barnes
Height 5'7 (1.74 m).
DOB August 9, 1970.
Hometown Mastic Beach, New York.
Parents George and Maureen Barnes.
Where did Kim Barnes Arico go to college?
Coach Kim Barnes Arico played basketball at William Floyd High School before she played at Stony Brook from 1988 to 1989 and later at Montclair State from 1990 to 1993. Where she recorded 843 points, 103 steals, 254 assists, 234 rebounds, in 79 games.
While at Stony Brook, Kim Barnes Arico helped her team reach the 1989 NCAA Division III Tournament, she graduated in 1992 with a degree in physical education and health from Montclair State.
Did Kim Barnes play basketball?
Yes, Kim Barnes Arico played college basketball for the Stony Brook Seawolves and the Montclair State Red Hawks women's basketball team. She didn't enter the WNBA draft, instead started her coaching carer right after college.
Kim Barnes Arico Coaching Career Timeline
In 1992, Kim Barnes Arico got a job as a physical education and health teacher at the Academy of Saint Aloysius in Jersey City, N.J.
From 1994 to 1996, she was P.E. and Health teacher at Chatham High School in Chatham, N.J.
In 1996, her coaching job at Fairleigh Dickinson-Madison.
In 1997, joined the New Jersey Institute of Technology's basketball team
Kim Barnes Arico helped the Highlanders move from Division III to Division II, that same year she was named New Jersey Coach of the Year.
In 1999, was named Assistant Athletic Director and head women's basketball coach at Adelphi University.
In her second year at Adelphi, Kim Barnes Arico was named  New York Collegiate Athletic Conference (NYCAC) Coach of the Year.
In 2002, became head coach for the St. John's Red Storm women's basketball.
During her ten years at St. John, Coach Barnes Arico and the Red Strom made four NCAA Tournament appearances, one Sweet 16 appearance in 2012.
Coach Barnes Arico was named MBWA D-I Coach of the Year in 2006 and 2010.
She was named the 2006  Big East Coach of the Year and then again in 2012.
In 2012, the University of Michigan Women's basketball team announced they hired Kim Barnes Arico as their new head coach.
She was named  Big Ten Coach of the Year in 2017 and then again in 2022.
She signed a contract extension with the Michigan Wolverines on September 10, 2021.
Kim and the Wolverines lost 62-50 to Jeff Walz and the Louisville Cardinals women's basketball team.
How much does Kim Barnes Arico make?
Kim Barnes Arico agreed to a five-year contract extension, earning $850,000 during the 2021-22 season; in addition to that, $525,000 in base pay, $275,000 for radio and television appearances, and other sponsorships,  $25,000 for each of Michigan's two NCAA Tournament victories, $20,000 for making the NCAA Tournament, and deferred compensation of $50,000.
I am thrilled for people to know that Kim will continue to lead our women's basketball program well into the future," said Manuel. "Kim became our all-time winningest coach in 2018 and has continued to elevate this program both on and off the court.
I am so grateful to continue our work at the greatest University in the world," Barnes Arico said. "The culture we have developed in our program matches what this university and community stand for. That really showed this past season, with our team success and excellence both on and off the court. I am so proud of the young women we have in our program and look forward to what's next.
Back in 2018, Kim Barnes Arico's annual salary was $700,000.
 Kim Barnes Arico Husband
Kim Barnes Arico's and her he's husband Larry Arico got married on July 5, 1998; together they have three children, son Trevor and daughters Emma and Cecelia.
Larry Arico
Kim Barnes Arico's husband Larry Arico was born Laurence Andre Arico on December 21, 1969, in New York. He is one of three children born to Laurence D. Arico and Peggy E. Arico, also proud parents to Larry's sisters Diane Urbanowicz and Denise Munday.
Larry Arico played college basketball and football (RB) for the Lehigh Mountain Hawks basketball team at Lehigh University from 1988 to 1991. Before that, he played basketball, football and ran track at Pope John XXII High School.
In 1997 Larry Arico was named head coach at Farleigh Dickinson-Florham; later in 2000, joined the William Patterson basketball team and Marist High School in New Jersey in 2005.
Kim Barnes Arico Children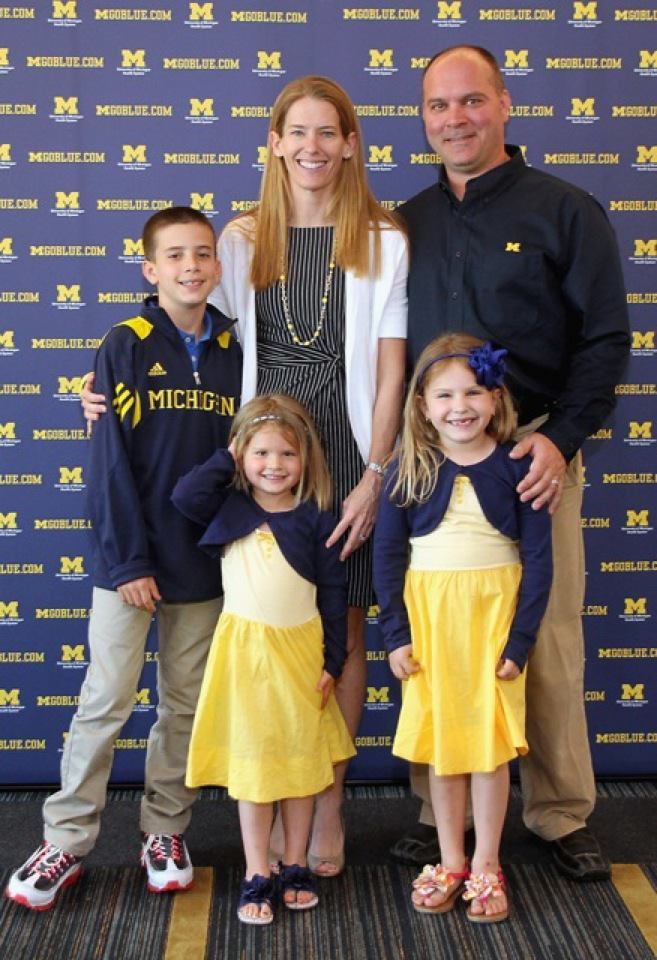 Their son 5'10 Trevor Arico is a guard for the Emerson Lions men's basketball team. Emma Arico is a member of the basketball and lacrosse teams at Detroit Country Day High, from where she expects to graduate in 2024.
The youngest child of the Arico family household, Cecelia Arico, 9,  is a gymnast at Gym America.