FSU Cowgirl Jenn Sterger –the gal who received X-rated text messages from then-Jets quarterback Brett Favre –is going into deep waters! Sterger is not keeping quiet and is now saying the NFL doesn't care about punishing players for bad behavior until it threatens their bottom line.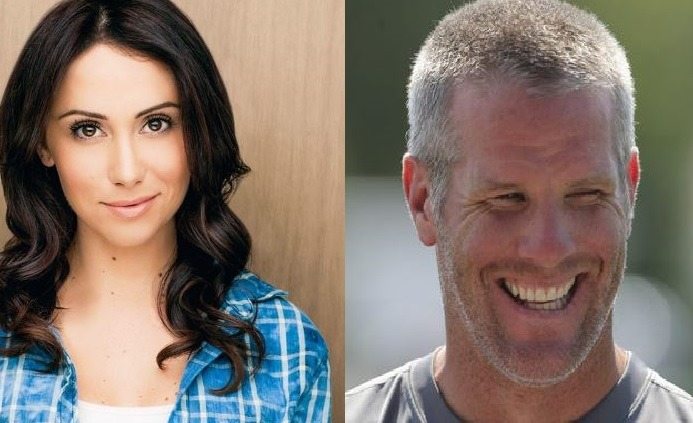 Favre slammed NFL Commissioner Roger Goodell yesterday for failing to rein in bad behavior, Sterger said that based on her own experience, she doesn't believe a word Goodell says about curbing off-field violence involving NFL stars.
You might think why the broad has a saying in all these but she sure has the right. Back in 2010 Sterger was a victim herself when the league investigated Favre's creepy harassment of her.
Sterger now, 30, is clearly still holding a grudge saying "They treated me like I was the one who had done something wrong." So what happened?Let us freshen up your memoir.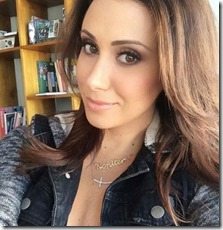 Sterger who is a former Florida State alum –who studied criminology and psychology –first gain some spotlight in 2005 when she and some of her friends attended a Seminoles game against the University of Miami wearing shorts and cowboy hats. The exposure led to modeling gigs, a column for Sports Illustrated's website and other career opportunities.
She then landed the dream gig that turned into a nightmare. The NY Jets hired her as its game day host but she thought it was the end of it when she was approached by a jets emplyee who said Favre wanted her phone number, after her negative came the ugly. She soon started getting creepy voicemails and lewd text messages, including alleged pictures of the NFL icon's crotch.
To make the story short after the whole thing got infiltrated into the media and followed a more than uncomfortable investigation Favre did get punished but not because he had sent Sterger pictures of his junk but because he would not cooperate with the investigation in a "forthcoming manner."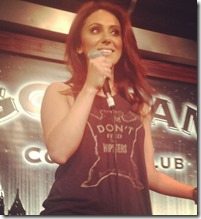 Pretty Jenn decided to let the issue drop and move on with her life but let's just say with the NFL's latest issues is safe to say memories come back.
She is currently living in Los Angeles and pursuing a career as a standup comic. She has quite the audience on Twitter plus her own blog.
The Comedian/actress/writer. Describes herself as "A eucatastrophe in the works. The most lovable @$$hole you'll ever meet" And you can follow her on Twitter here.
Jenn also served as a television host on ABC's Race to March Madness, she launched her own web video series for Sports Illustrated called the Jenn-X Road Show. While continuing to pursue sports hosting, Jenn made her foray into acting in 2009 Cannes Film Festival's 'Don't Fade Away,' among others. Most recently she hosted Versus "The Daily Line."
Find the gal on Instagram here.