Jessica Kelley
Meet the lovely Jessica Kelley, this stunning NFL Wag is the girlfriend of NFL player Eric Weems; the 5'9 wide receiver for the Tennessee Titans who also played with the Atlanta Falcons and the Chicago Bears. Prior to the NFL, Weems played college football at Bethune- Cookman University in Daytona Beach, Florida.
Jessica's beau was born on July 4, 1985, in Daytona Beach; where he attended Seabreeze High School. He became a standout wide receiver on the Bethune-Cookman Wildcats football team.
The Atlanta Falcons signed Weems as an unrestricted free agent in 2007. Signed with the Chicago Bears on March 14, 2012, before returning for a second stint with the Falcons on August 21, 2014.
On March 10, 2017, signed with the Tennessee Titans.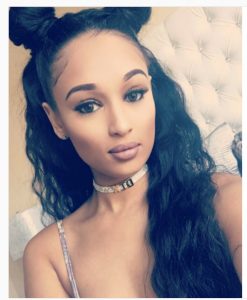 As noted above, Eric is dating a lovely girl named Jessica Kelley, a friend of Phillip Wheeler's girl Ashley Roberts. What else besides that? Not really, unfortunately, we heard Ms. Kelley is quite a remarkable young woman, she models, but she keeps herself well grounded.
No wonder she is a dear girl in Atlanta, and soon Tennessee will be the lucky fans to see this spectacular Wag.