Claudia Bliss
Claudia Bliss is the long time wife of disgraced former basketball coach, Dave Bliss. The former Baylor University head coach was blacklisted for over a decade in the wake of murder and scandal surrounding Baylor basketball.
Her husband was born David Gregory Bliss on September 20, 1943. He is well known within college basketball media circles and not exactly for the best of reasons. David's career collapsed back in 2003, when he admitted to major violation of NCAA rules including, paying the tuition for former players Patrick Dennehy and Corey Herring.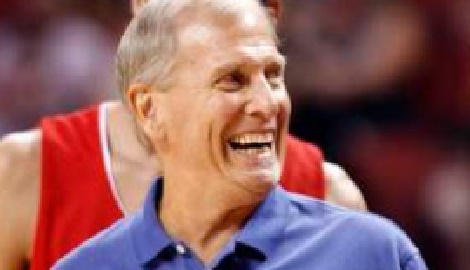 After Dennehy was murdered by a teammate in July 2003, Bliss led attempts to cover up his improprieties in his program and save face by convincing players to portray Dennehy as a drug dealer.
He was forced to resign in 2003 and two years later, in 2005, was slapped with a 10-year show-cause order for what the NCAA called "a blatant and sweeping disregard" of NCAA rules.
RELATED STORY: Baylor Scott Drew's Wife Kelly Drew
After the Baylor scandal, he's mostly done work at high school level, most recently serving as coach, athletic director and dean of students at Allen Academy, a prep school in Bryan, Texas. The school was penalized for violating rules by allowing players to pay only a portion of the school's $10,000 yearly tuition under his direction.
In 2015, he stunned the community after he was hired at the helm of another college program, this time at Southwestern Christian University, a small Christian NAIA school in Bethany, Okla.
During his decades long, coaching career at Oklahoma, Southern Methodist, New Mexico and Baylor, Dave Bliss won 525 games.
He began his coaching career at the University of Oklahoma, where he coached from 1975 to 1980. It was during this period that Dave met his wife, Claudia -who has stood by him through thick and thin.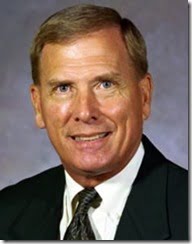 Claudia Bliss and her husband have been married for decades. She was born Claudia Fosnes and her brother Jeff Fosnes was a basketball player whom Dave was trying to recruit.
They bumped each other again while she attended Oklahoma University in 1974, at the time, Dave served as the head coach. The two were wedded in 1979, at the time Claudia was only 22-years-old.
Claudia who is 13-years-his-junior is also the mother of the couple's three children including youngest son, Jeff.
Following the Baylor scandal, Claudia Bliss and the family moved to a suburb of Denver. The family moved back to Texas in 2009, after their daughter made them grandparents, according to the NY Times.
Most recently in 2015, her long time husband published the book, Fall To Grace –which talks about his quest to rediscovering faith.