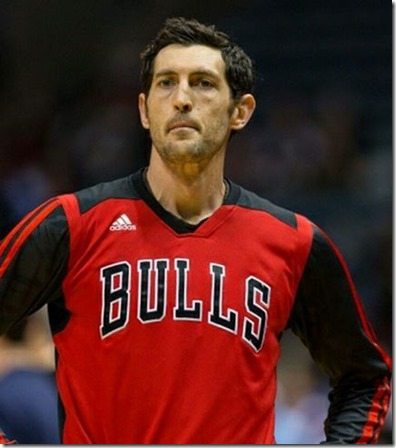 Meet lovely Jill Hinrich, the wife of NBA player Kirk Hinrich. According to ESPN her 34-year-old husband went through shootaround, and coach Tom Thibodeau said he will play if he goes through pregame warmups without issue!
Apparently her hubby will be able to see his first action of the series in Thursday's Game 3 after his  hyperextended left knee caused him to miss Games 1 and 2.
That must be a great news for him and his family, wife Jill also 34, can now enjoy the game!
Jill and her hubby have history, the former Jill Fisher got engaged to Kirk in 2006 and were married a year later on July 7, 2007.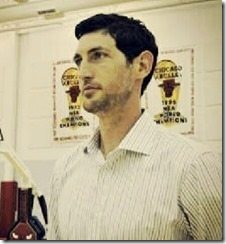 Jill's husband played college basketball at the University of Kansas for four years before he was drafted into the NBA. Hinrich is often referred to as "Captain Kirk" because he was voted as team captain for the Bulls for four consecutive years.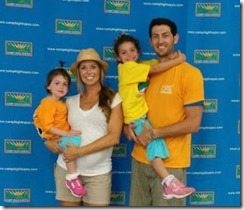 Jill and her man have formed a beautiful family with four children: Kenzie, born in 2008, Kyla, born in September 2011, and twins Kolton and Kinley, born on September 12, 2014.
Kirk, who according to head coach Thibodeau brings to the court "veteran experience. Big shotmaker in the fourth quarter. Plays two positions. Guards. Makes the team function well" is also a member of the USA National Team.
In 2012, after he was traded to Atlanta Hawks, Hinrich resigned with the Bulls.
Unfortunately there is not much more we can tell you about the mom of four, but keep coming back for updates!