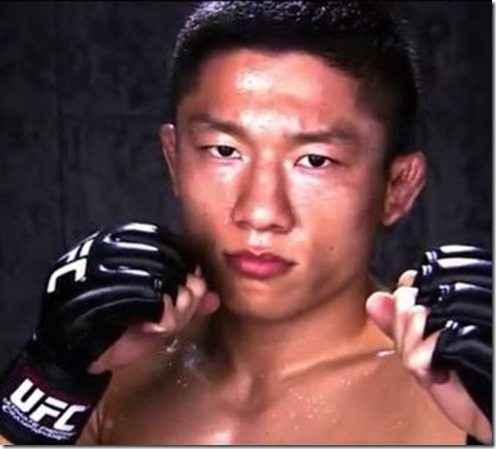 Japanese 24-year-old MMA figther Kyoji "Krazy Bee" Horiguchi will face Demetrious "Mighty Mouse" Johnson this Saturday on UFC 186! Horiguchi steps in to challenge Demetrious Johnson for the flyweight belt.
If Horiguchi is successful he would make history becoming the first Japanese UFC Champion!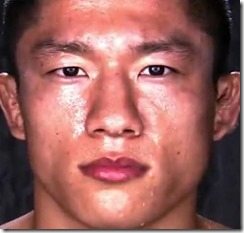 The up-and-coming fighter has great reviews, and has a great record; in the flyweight division, knockouts are rare, but Horiguchi has managed to win more than 50% of his fights by either K.O. or T.K.O.
He became a pro in 2010 and has won 15 out of his 16 fights. He got his start training alongside the famed Norifumi "Kid" Yamamoto in Japan.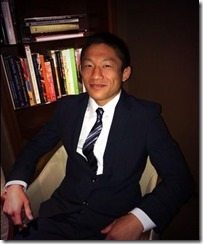 Kyoji started Karate at age 5, now he trains five-days-a-week by Running, wrestling, Jiu-Jitsu, karate and MMA sparring. He holds several titles including Shooto 132-pound World Champion, 2010 Rookie of the Year, 2010 MVP, Karate black belt – 2nd degree.
Horiguchi appears to be single at the moment, if he gets the title that might change soon!
Find him on Twitter here.