Kaitlin Nowak
Meet Kaitlin Nowak! this beautiful brunette came under the radar last August when we heard she was not only dating Jimmy Butler, but also pregnant with the 6'7″ shooting guard's baby.
Butler, as you all know, is currently playing with the Miami Heat; prior to that, he played with the Philadelphia 76ers, Minnesota Timberwolves, and the Chicago Bulls.
Jimmy Butler Girlfriend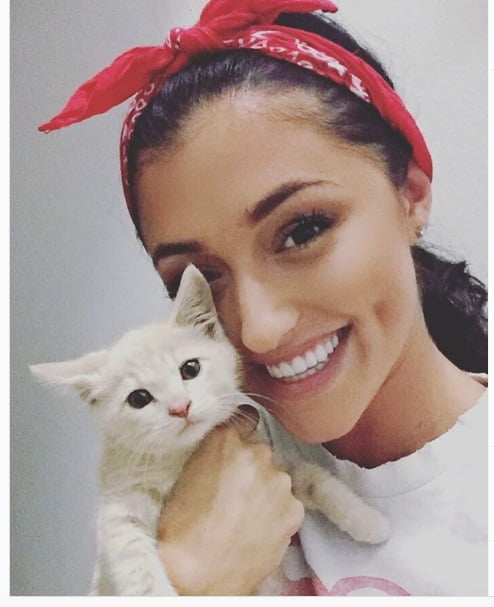 Kaitlin Novak
Back to 32-year-old Kaitlin V. Nowak was born in Nebraska on December 13, 1990; she is one of the children born to Michael Nowak and Natalie Osorio Skutt; her mom is the director of corporate compliance at Signature Performance, Inc. Her momma remarried Tom Skutt in 2013.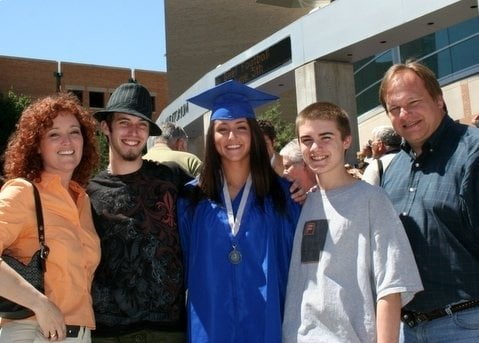 Kaitlin, an Instagram model graduated from the University of Nebraska-Lincoln with a Bachelor's degree in public relations, Advertising, and Applied Communication.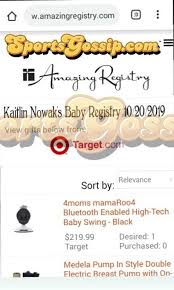 According to Sports Gossip, who got a screengrab of Kaitlin's Baby registry, she gave birth to Jimmy Butler's daughter on October 23, 2019.
Around that time, the NBA announced Jimmy was going to miss the Heat's games against the Bucks and the Timberwolves; due to the birth of his baby.
The birth of Katlin and Jimmy's baby girl was also reported by the Miami Heat on Twitter.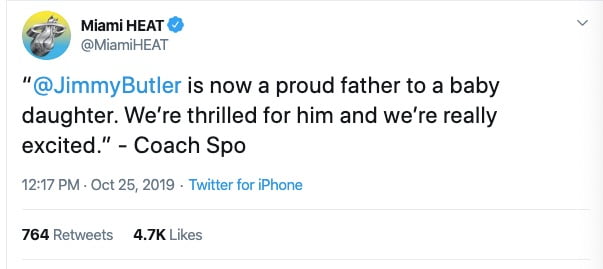 While Kaitlin has decided to stay away from the spotlight, she continues to support her stud; according to sources close to them, Kaitlin is no longer living in Nebraska but is now in the Miami area, close to Butler.
Related Story: Jimmy Butler Mother Londa Butler