Londa Butler
Meet Londa Marie Butler, the mother of NBA player Jimmy Buttler, the small forward currently playing for the Miami Heat; he previously played for the Minnesota Timberwolves, Philadelphia 76ers and the Chicago Bulls. Before the NBA, Jimmy Butler played college basketball at Tyler JC and Marquette.
Jimmy Butler Story
Jimmy Butler Family
According to Jimmy's biography at Marquette Jimmy Butler is one of four children born to Londa and Jimmy Butler Sr. Certainly, by now you know about the two special people added to Jummy's family, his daughter Rylee and girlfriend Kaitlin Novak.
Jimm Butler Mother
Londa Butler
Jimmy Butler's mother, Londa Marie Butler was born Londa Osborne on March 10, 1961.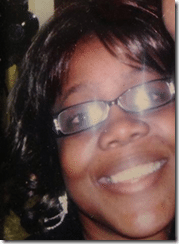 Butler has much-providing support, most likely his biggest fan? His mother, Londa and also Michelle Lambert (pictured below), Mrs. Lambert is mom to Jordan Leslie, Butler's childhood friend who he met at basketball camp.
Before his senior year Butler crossed paths with Leslie, a freshman, at a summer basketball tournament. The two teens quickly discovered a shared love of sports, and Leslie's own childhood struggles helped him connect to Butler
Their story, however, has a rough start. The last words from his mom before throwing him out of the house at 13: "I don't like the look of you. You gotta go."
Jimmy was then taken into the home of the Lamberts, who already had 7 children. Four of her own with her later husband and three from her second husband's first marriage.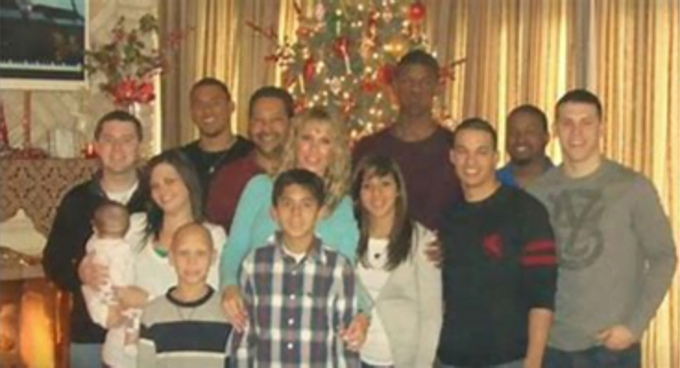 Jimmy would begin coming to Leslie's house day after day, soon enough spending multiple nights at a time there. The entire family became very close to Jimmy and over time the mother, Michelle Lambert, grew fond of Jimmy. With the family's connection to Jimmy growing stronger, Michelle would give in and decide to adopt Jimmy. With support from a family for the first time, Jimmy began excelling in his B-ball game.

Michelle Lambert recalled what she told Jimmy  "I told him my kids looked up to him. He had to stay out of trouble. Work hard in school. He had to set an example. And you know what? Jimmy did it. Anything I asked him to do, he did it without asking questions."

"They accepted me into their family. And it wasn't because of basketball. She was just very loving. She just did stuff like that. I couldn't believe it." Jimmy said.
Jimmy Buttler and his mother Londa Butler, seem to have overcome that difficult time.
"Me and my family are on great terms now. I'm good. I'm OK. You learn everybody makes mistakes. I make mistakes. That means you don't hold a grudge against anybody. I've grown up so much because this game has taught me you don't take anything for granted. You respect everybody. You make sure everybody feels wanted."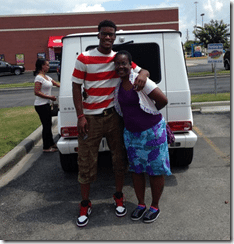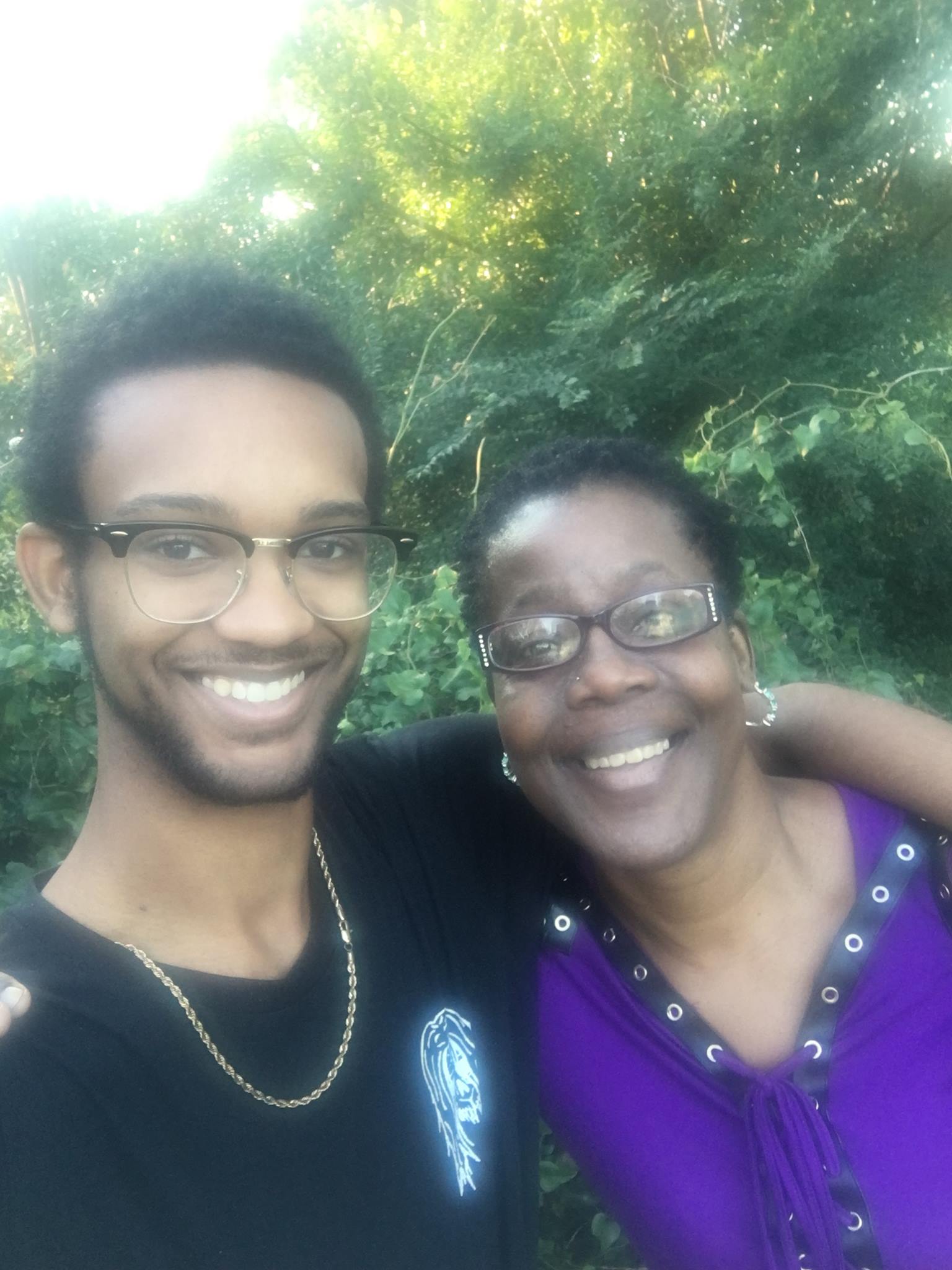 According to online records she has worked at Tomball Retirement Center, she has lived in Tomball, TX; Houston, TX and is also related to Lonnie Osborne, Ivory Doakes, Archie Osborne, Terry Osborne and Lanetta Osborne.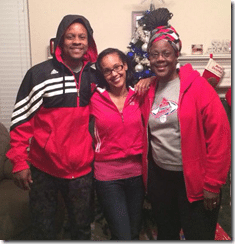 According to her Facebook page, she currently is a Private sitter for CARING @ LOVING FOR. Londa attended Tomball High School, she belongs to the class of 1980 · The Woodlands, Texas; as well as Lone Star College-Tomball -Medical Office Receptionist · Tomball, Texas. She has listed Shanique Dickerson as her daughter.
She is originally from Tomball, Texas, and resides in Houston, TX.
Jimmy Butler Jordan Leslie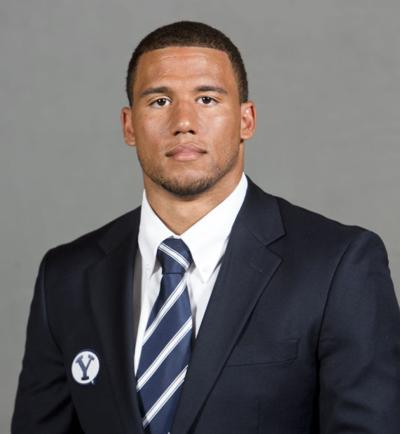 Jordan Leslie born in Houston, Texas on October 31, 1991, met Butler while they attended Tomball High School. Like Jimmy Leslie was gifted his athletic genes, played football, basketball, and ran track, but football was the discipline that he stuck with.
Jordan played college football at BYU and then went pro. He wasn't drafted by any team during the 2015 NFL draft, but he signed with the Vikings that same year, and later played with the Jacksonville Jaguars.
Late in 2015, signed with the Atlanta Falcons and played with the Tennessee Titans and Cleveland Browns in 2016. He joined the Broncos in December 2017, before signing with the Salt Lake Stallions of the AFL on December 21, 2018. Jordan Leslie played for the Hamilton Tiger-Cats of the CFL from April 2019 until May 23, 2019, when he asked for his release.
Jimmy Butler Father
Contrary to what the media said Michael Jordan is not Jimmy Butler's father. Jimmy Buttler's father Jimmy Buttler Sr. wasn't present in his life, some sources claimed that Senior Jimmy Butler left his family when she was still a baby, there is more information about him, but Jimmy said he talks to him and the rest of his family.
"I don't hold grudges. I still talk to my family. My mom. My father. We love each other. That's never going to change.
Jimmy Butler Marquette
Jimmy Butler played basketball at Tomball High School before he went to Tyler Junior College, in Texas, where he averaged 18.1 points, 7.7 rebounds, and 3.1 assists per game. He transferred to Marquette for his sophomore year.
Sophomore Year: Averaged.6 points, 3.9 rebounds, 0.7 assists per game (35 games)
Junior Year:  In 34 games, he averaged 14.7 points, 6.4 rebounds, 2.0 assists per game.
 Senior Year: In 37 games, Buttler averaged 15.7 points, 6.1 rebounds, 2.3 assists per game.
How old is Jimmy Butler?
Jimmy Butler is 32 years old; he was born on September 14, 1989, in Houston, Texas.
Height 2.01 m (6'7 in).
Weight 230 lb (104 kg)
DOB September 14, 1989
Hometown Houston, Texas.
Jimmy Butler Injury
Jimmy Butler's recent injury was on his toe on April 3, 2022; but here is the timeline of Jimmy Butler's injuries.
Mar. 03, 2022 – Toe
 Feb. 16, 2022 – Shoulder
Feb 14, 2022 – Shoulder
Feb. 06, 2022 – Toe
Feb. 04, 2022 – Toe
Feb. 02, 2022 – Toe
Jan. 30, 2022 – Ankle
Jan. 29, 2022 – Toe
Jan. 27, 2022 – Toe
Jan. 04, 2022 – Ankle
Dec. 30, 2021 – Ankle
Dec. 06, 2021 – Tailbone
Nov. 28, 2021 – Tailbone
Nov. 10, 2021 – Ankle
May 15, 2021 – Back
May 12, 2021 – Eye
Apr. 17, 2021 – Ankle
Feb. 28, 2021 – Knee
Feb. 06, 2021 – Left Foot
Jan. 11, 2021 – Health And Safety Protocols
Dec. 24, 2020 – Right Ankle
Aug. 13, 2020 – Foot
Aug. 04, 2020 – Foot
Mar. 08, 2020 – Toe
Feb. 05, 2020 – Shoulder
Jan. 24, 2020 – Ankle
Jan. 23, 2020 – Knee
Jan. 20, 2020 – Hip
Jan. 05, 2020 – Back
Nov. 02, 2019 – Foot
Ap. 10, 2019 – Back
Apr. 04, 2019 – Back Tightness
Apr. 01, 2019 – Back
Jan. 20, 2019 –  Wrist
Jan. 12, 2019 – Rib
Dec. 10, 2018 – Groin
Nov. 23, 2018 – Left Ankle Sprain
Feb. 23, 2018 – Knee
Jan. 20, 2018 –  Sore Right Knee
Dec. 17, 2017 – Sore Back
Jimmy Butler Net Worth
As of 2022, Jimmy Butler Net worth has been estimated at $60 million. In addition to his salary from his NBA contract, Butler earns around $3.5 million from his endorsement deals with Beats, Bonobos, Hyperice, Aquahydrate, Adidas, Five Four, Big Face Brand, Li-Ning, Tag Heuer, Essentia Water, Rhone.
Jimmy Butler Contract
Jimmy Butler signed a four-year, $184 million contract with the Miami Heat on August 7, 2021.
In 2011, Butler signed his rookie contract with the Chicago Bulls; the four-year deal was worth $5,209,508 and included a $1,888,668 guarantee.
In 2015, agreed to a five-year, $92,339,878 contract extension with the Bulls.
Jimmy Butler Salary
Jimmy Butler's current salary with the Miami Heat is $35,197,650.
Jimmy Butler Wife
No wife just yet, Jimmy Buttler is not married, but it looks like he is not single either; he and his GF Kaitlin Novak are still together, raising their daughter Rylee. Would you like to know more about Jimmy Butler's girlfriend Kaitlin?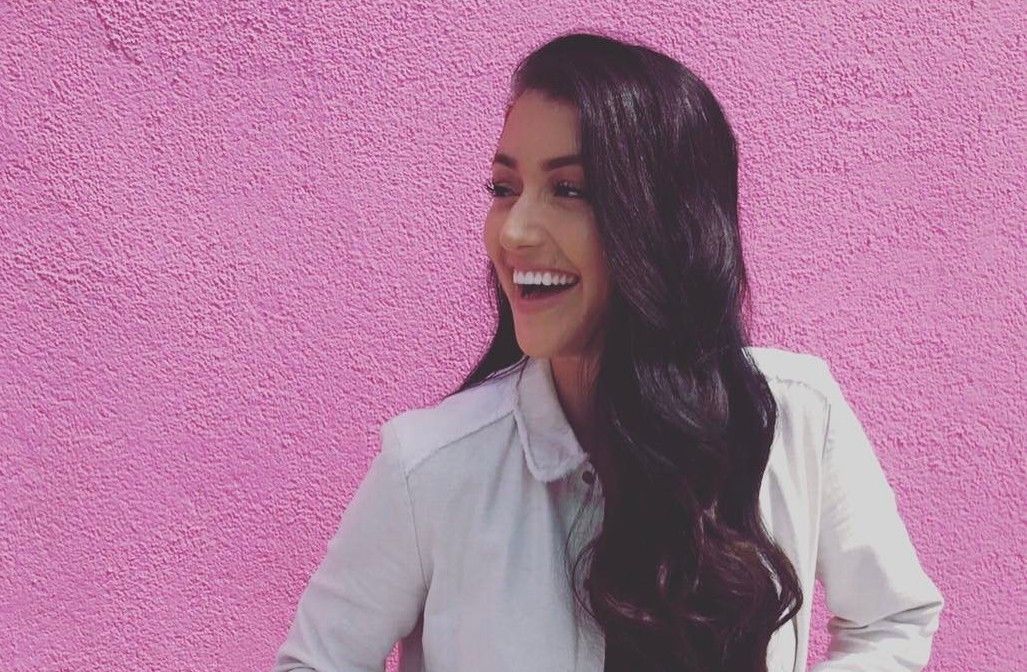 Related Story: P. J. Tucker Wife Tracy Tucker