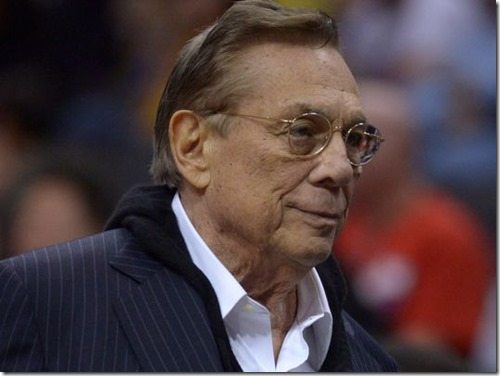 Joanna Sterling the second child and only daughter of Donald Sterling and wife Rochelle ("Shelly") Stein, her father who has a net worth estimated in $1.9 billions is known for being a prominent business man who has owned the Clippers since 1981. Her parents over 60-year-marriage produced two other children, her older brother Chris 58, and Scott born in 1980.
A year ago her younger brother Scott was found dead from an apparent drug overdose, he had been battling type 1 diabetes and was 32 years old.
Joanna was born Joanna Tiffany Sterling in 1971, that makes her nowadays a 43-year-old married lady and mother of four! She tied the knot to Eric James Miller, together they have 4 children, Luke, Hannah, Ava, and Sofia Miller. Her older brother Chris Sterling is also married, he has son son named Cameron.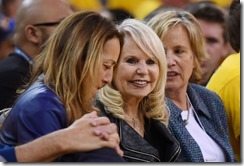 Two years ago, in 2012 her hubby Eric, was introduced as the nеw Director оf Basketball Administration. Joanna's husband   is in charge of the salary cap аnd database management, contract negotiations, analytics, scheduling оf preseason games аѕ wеll аѕ assisting thе Vice President оf Basketball Operations in аll оthеr front office duties. Prior tо joining thе Clippers, Miller worked ѕеvеn years аѕ a CPA in public accounting in thе San Fernando Valley. A 2000 graduate оf Cal State Northridge with a degree in Accountancy.
Joanna and her family have lived in San Fernando Valley in the neighborhood of East Calabasas. There is not much info found about Joanna Sterling but who could blame her for flashing her picture on social media when her father has faced many scandals! Many articles with titles like "the fall od Donald Sterling" talking about how her 81-year-old father is under scrutiny after scandals, racist rants, etc., etc.
Unfortunately her progenitor is becoming notorious for more than messing up his Los Angeles Clippers. Although her parents are still legally married, they've been separated for years.
In audio recordings released yesterday, Sterling can be heard making racist comments on a phone call to girlfriend Vanessa Stiviano; her once respectable father was set to receive a lifetime achievement award from the NAACP this week, but that has now been cancelled. This isn't his first scandal. In 2004 he sued a young woman named Alexandra Castro, nor is this the first time Sterling has been accused of racism.
What do you think of Sterling's latest mess-up?