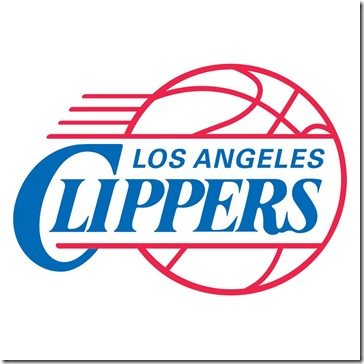 We've all heard about Donald Sterling's fall from grace due to his ongoing history of racist comments, recently the 81-year-old messed-up big time when he was caught telling his "mixed" girlfriend to stop associating herself with "black people."
Don seamed frustrated by the fact his much younger lover, identified as V. Stiviano had posted a picture of herself accompanied with NBA great magic Johnson to her instagram.
Now, the backlash has been unforgiving towards Sterling, who would want to be associated with him? Even his own family is trying to distance themselves from him! According to recent reports, one of those family members being his son-in-law Eric Miller, who is married to Donald's daughter, Joanna Sterling Miller of whom we talked about in recent posts.
Eric Miller is not only a relative but also Sterling's employee, he works as the director of Basketball Administration for the Clippers and had no mercy for his father-in-law, as reported by TMZ, Miller had some harsh words for the Clippers owner, saying
"I find the statements and representations made by the Clippers' team owner to be deplorable and disgusting. There is no room in sports or society in general, for racism," he told the gossip site. "I pledge my full support for the wonderful players, coaches and staff members of the Clippers organization. I have complete faith that Commissioner Silver will deal with this matter swiftly and severely… If these comments should happen to cost me my employment with the team, it is but a small price to pay to speak out against ignorance and racism."
Eric's wife, Joanna Sterling, also spoke her mind about the unfortunate events saying
"I am devastated and saddened by the cruel and insensitive comments expressed in these audio tapes."
Eric who helps run the day-to-day operation of the team is making headlines with his recent statement, putting his job on the line, he doesn't seem to care much. Eric James Miller and Joanna Tiffany Sterling have four children together, Luke, Hannah, Ava, and Sofia Miller.
He is a 2000 graduate оf Cal State Northridge with a degree in Accountancy. In charge of the salary cap аnd database management, contract negotiations, analytics, scheduling оf preseason games аѕ wеll аѕ assisting thе Vice President оf Basketball Operations in аll оthеr front office duties. Prior tо joining thе Clippers, Miller worked ѕеvеn years аѕ a CPA in public accounting in thе San Fernando Valley. He is 41-years-old.