Kelsey Williams Pederson
Meet Kelsey Williams Pederson aka Kelsey Pederson; she is the wife of major league player  Joc Pederson. The talented outfielder for the Atlanta Braves who previously played with the Los Angeles Dodgers, just like his old man once played back in 1985 when Joc was just a little seven-year-old boy.
Joc Pederson Family
Joc was born Joc Russell Pederson on April 21, 1992, in Palo Alto, California. He is one of four children born to former MLB outfielder Stu Pederson and his wife Shelly Pederson. In addition to Joc, Shelley and Stu Pederson have three more children, daughter Jacey and sons, Champ and Tyger.
Joc Pederson Parents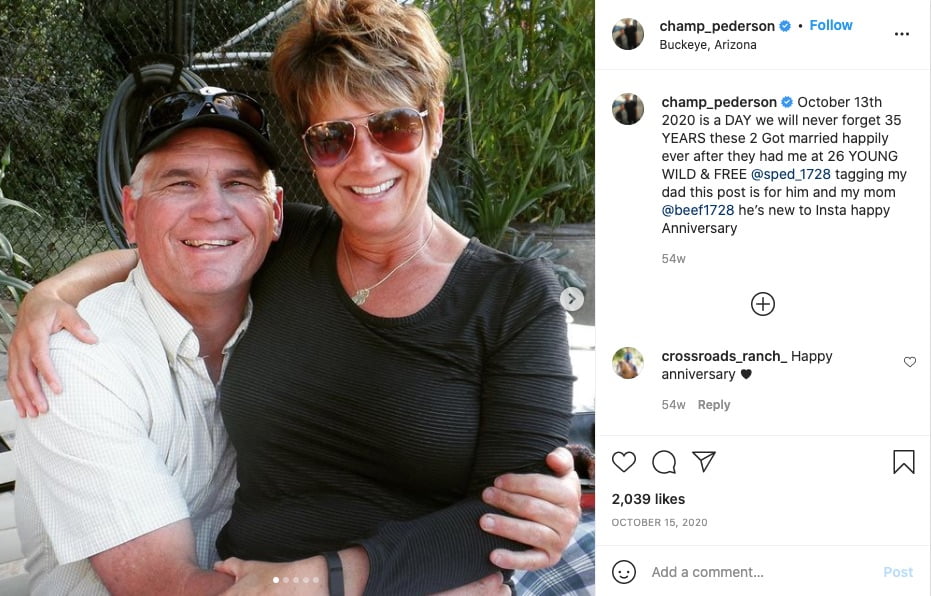 Pin
Joc's dad Stuart Russell "Stu" Pederson born on January 28, 1960, in Palo Alto, played college baseball at Foothill College, University of the Pacific, and the University of Southern California before the Los Angeles Dodgers selected him in the 9th round (228th overall) during the 1981 MLB draft.
Stu was assigned to the Single-A Lodi Dodgers during the 1981 season, later promoted to the Vero Beach Dodgers in 1982, and the San Antonio Dodgers during the 1983 season. He spent four seasons playing with the Syracuse Chiefs and finally got to make his MLB debut with the Dodgers on September 8, 1985. After his retirement in  October 1995, Stu Pederson coached the baseball team at Palo Alto High School and subsequently at Cupertino High School.
He also owned an online ticket business for concerts, theater, and sporting events. Joc's mother was an athletic trainer in college was born Shelly L. Cahn on September 17, 1961.
Joc Pederson Siblings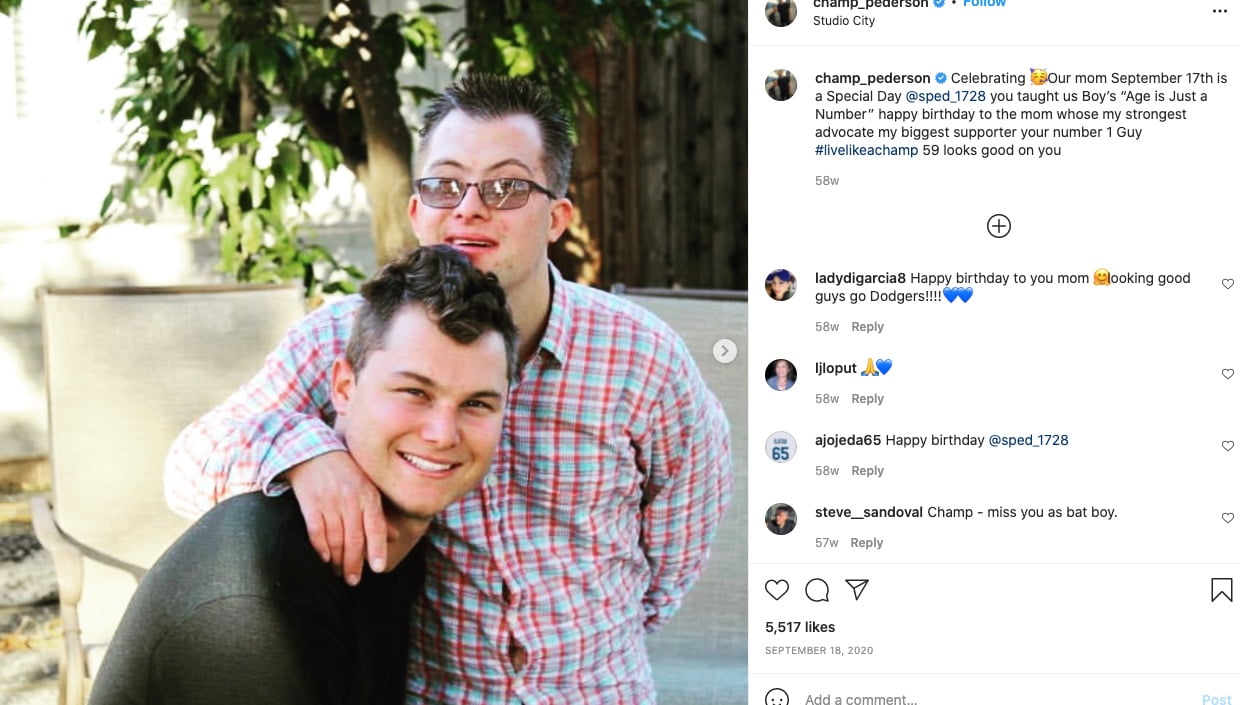 Pin
Joc Pederson's eldest brother Champ, 34,  (b. Oct. 1, 1987) was born with Down Syndrome, he is a motivational speaker and speechwriter, owner of the website LiveLikeaChamp.
" I am 28 years old and live in Palo Alto, Ca. For those of you that don't know me, I also have Down Syndrome. This doesn't define me, it fires me up. I am proud of everything I've achieved having a disability, and having a voice to be an advocate for individuals with disabilities. Sports are my passion and I've been fortunate enough to be a motivational speechwriter and speaker."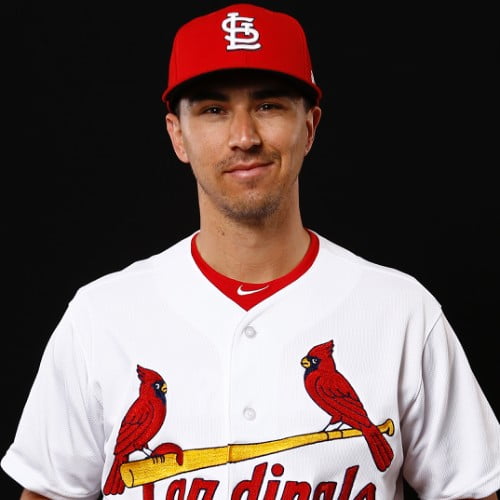 Pin
Tyger Pederson born on October 22. 1989, in Palo Alto where he also was a member 0f the baseball team. He later played at the University of Redlands and the University of the Pacific. Tyger who graduated with a bachelor's degree in sports science in 2013, from the University of the Pacific is a hitting coach for the St. Louis Cardinals.
Before that, Tyger Pederson the owner of Pederson Baseball was drafted by the Los Angeles Dodgers in the 33rd round of the 2013 MLB. He was assigned to the Rockford Aviators and san Rafael Pacifics after that. Tyger was the director of operations for the Duluth Huskies and a long-term substitute teacher at Palo Alto High School from 2013 to 2019.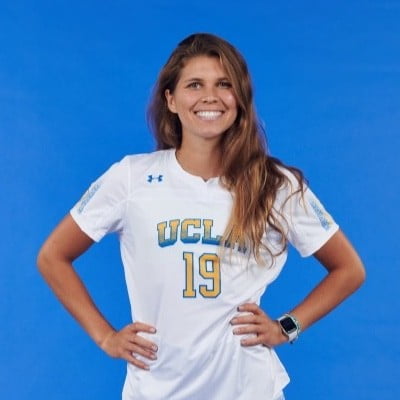 Pin
Joc's sister, Jacey Pederson is a soccer player (defender) with the USA National Team and UCLA from where she graduated with a major in sociology in 2020. Jacey Pederson a former student ambassador for Genies, Inc was also a front desk assistant at Yoga Source Palo Alto. Before UCLA, Jacey played high school soccer at Palo Alto High School.
Joc Pederson MLB Career
Joc Pederson was drafted by the Los Angeles Dodgers in the 11th round during the 2010 MLB Draft.
In 2011, he was assigned to the Ogden Raptors of the Pioneer League.
In 2012, was promoted to the Rancho Cucamonga Quakes of the California League.
That same year, he played for the Mesa Solar Sox in the Arizona Fall League.
In 2013, played for the  Class AA Chattanooga Lookouts in the Southern League.
In August 2013, Joc was selected to play at both the Southern League All-Star Game and the United States All-Star Futures Game.
Joc Pederson made his MLB debut with the Los Angeles Dodgers on September 1, 2014, against the Washington Nationals.
He hit his first home run against the Diamondbacks on April 12, 2015.
Played with the National League at the 2015 Major League Baseball All-Star Game.
He was placed on the 7-day concussion disabled list on May 23rd, 2017.
Joc hit his 100th career home run against San Diego Padres on May 14, 2019.
In July, participated in the Home Run Derby at the 2019 MLB All-Star Game.
In September, Joc had our hits in 10 at-bats when the Dodgers won the World Series against the Tampa Bay Rays.
He signed with the Chicago Cubs on February 5, 2021
With Chicago Pederson hit .230/.300/.418 with 11 home runs and 39 RBIs in 256 at-bats in 73 games.
The Cubs traded him to the Atlanta Braves on July 15, 2021, in exchange for Bryce Ball.
Joc Pederson MLB Awards & Career Highlights
Joc was named the 34th-best prospect in baseball by Baseball America in February 2014.
In July 2014, was named to the mid-season Pacific Coast League All-Star team after batting.
He was named the  2014 PCL Most Valuable Player and awarded the  PCL Rookie of the Year Award.
He was named the Class AAA Player of the Year by Baseball America.
On July 6, 2015, was selected in the  2015 Major League Baseball All-Star Game.
In November 2019, Joc was inducted into the Jewish Sports Hall of Fame of Northern California.
In January 2020, was inducted into the Southern California Jewish Sports Hall of Fame.
 Joc broke a Dodgers postseason record on October 29, 2017.
He won the World Series in 2020, with the Los Angeles Dodgers.
Joc Pederson Net Worth
Joc Pederson has a net worth estimated at $25 million as of October 2021. He is currently u8nder a one-year contract with the Atlanta Braves.
Joc Pederson Contract & Salary
Joc Pederson's current contract with the Cubs later acquired by the Atlanta Braves is for one year and worth $7 million which included a  mutual option for the 2022 season. He has an annual salary of $4,500,000.
In 2010, he received $600,000 as a signing bonus from the Dodgers.
He earned $510,000 in 2015.
On January 12, 2018, signed a one-year, $2.6 million contract with the Dodgers.
The next year, he agreed to a one-year, $5 million contract.
He got $7.5 million after losing an arbitration hearing with Los Angeles for the 2020 season.
He signed a deal with the Chicago Cubs on February 8, 2021, that included $7 million guaranteed, split between a $4.5 million base salary, a $2.5 million buyout of the option in 2022, and $500,000 in performance bonuses based on plate appearances.
Joc Pederson Pearl Necklace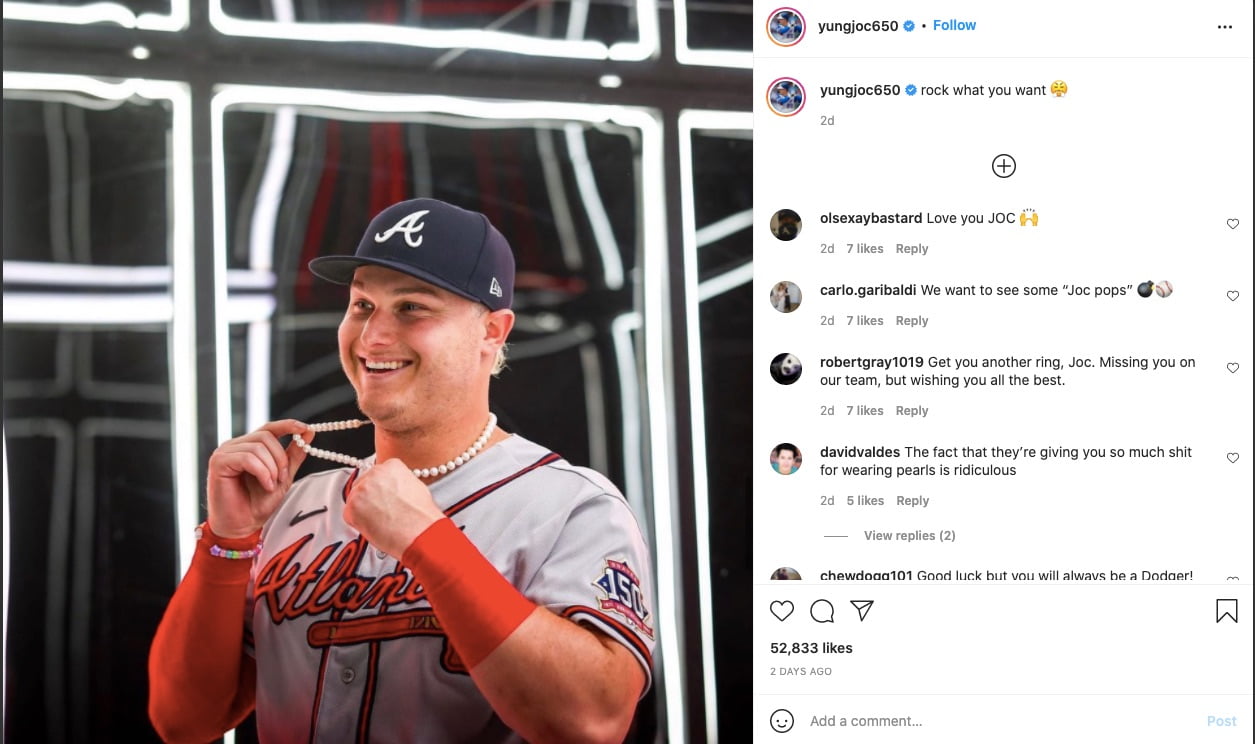 Pin
The man who can tell us what is the story behind Joc Pederson's pearl necklace is Happy Jewelry co-owner and designer Gabe Arik, who has done engagement rings, necklaces, earrings for baseball players for over twenty years. When he got a text from Joc Pederson, he thought he was thinking about diamond earrings of a sweet gold necklace, he was surprised that what Joc had in mind involved pearls.
"I want to do something really different," Atlanta right fielder Joc Pederson texted him. "I want to make a nice fashion statement. And I'm thinking about pearls."
"Pearl necklaces are for, you know, women," Arik says now.  "He said, 'That's what I want to do,'" says Arik. "And that's what we did."
Joc Pederson said, that as soon as he saw the pearls he knew that's what he wanted to wear.
"I just saw the pearls and I was, like, you know what? That looks cool;" that there is no story, he's just "a bad ;" and, "It's a mystery for everyone. They'll never know."
Atlanta Braves fans are wearing Joc Pederson's pearl necklaces replicas nowadays, if you are interested in getting yours, you can get it for $5 at the ballpark! You can also get it for $29 at Sifity Jewel and for $27.00 at Amazon
Joc Pederson Wife
Prior to his MLB Draft Selection, Pederson played high school baseball at Palo Alto High School. But are you really here to read about Pederson's career or love life?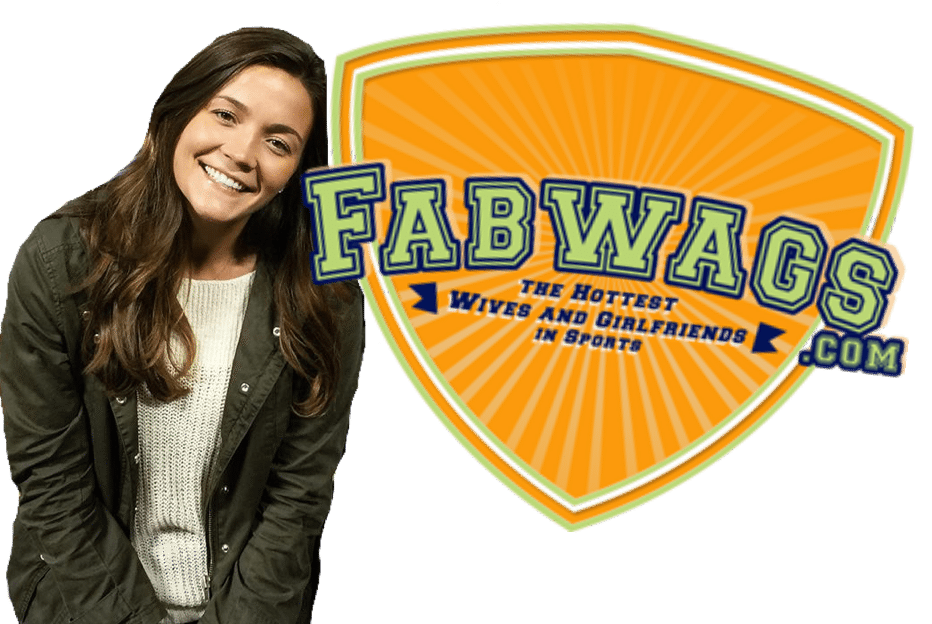 Pin
Kelsey Williams
His pretty wife Kelsey Pederson, 28, was born Kelsey Elizabeth Williams on July 22, 1993, in Raleigh, N.C.
She is one of three daughters born to Melissa and Jeff Williams; also the proud parents of her two lovely sisters Marin and Avery.
Kelsey grew up in Pleasanton, California, and attended Amador Valley High School from where she graduated in 2011. After high school, Ms. Williams attended Duke University where she was a setter volleyball player with the Blue Devils women's Volleyball team.
Mrs. Pederson graduated in 2015 with a Bachelor's degree in educational psychology and a B.A. in psychology and elementary education from Duke University.
Moreover obtained her master's degree in kinesiology, sport, and Performance enhancement psychology from California State University- Fullerton, where graduated in 2018. Back in 2015, Kelsey was an assistant coach for the women's volleyball team.
Furthermore, Kelsey and Joc were married in January 2018, at Villa Sevillano in Santa Barbara, California, with special performances by the great John Legend. (Wedding video below).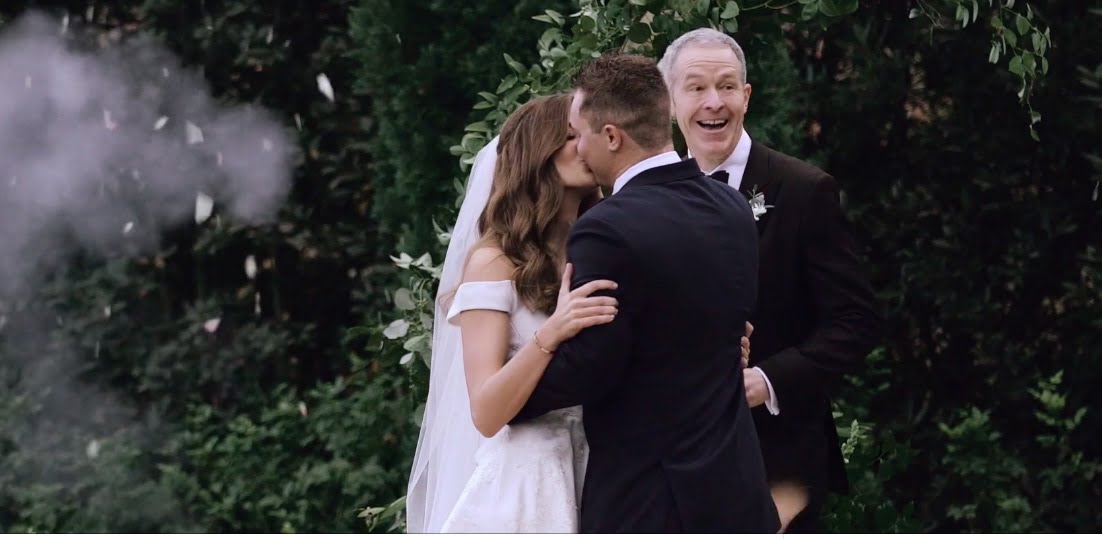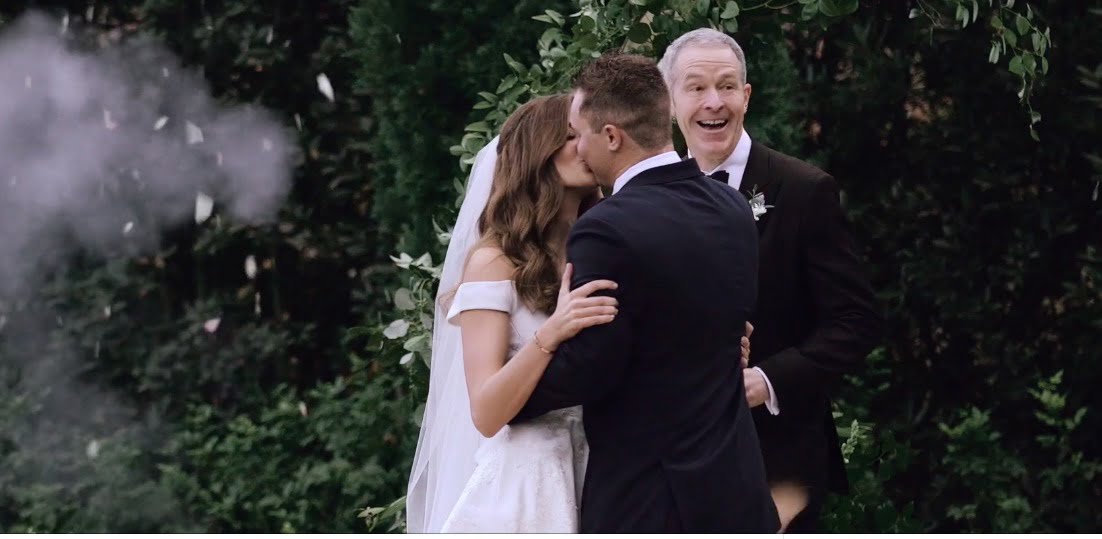 Pin
Kelsey gave birth to her beautiful daughter Poppy Jett Pederson in October 2018, little Poppy weighed 7lbs 11oz.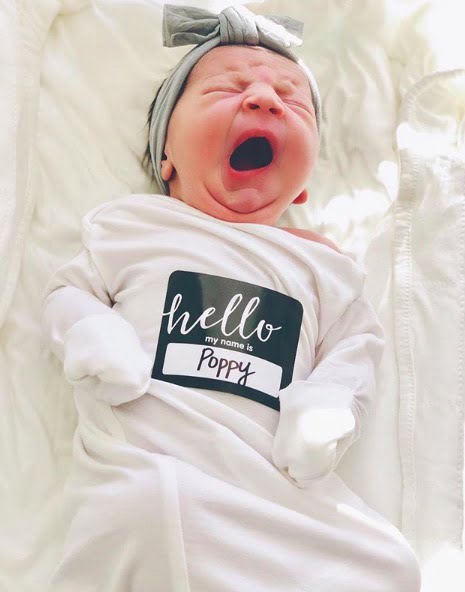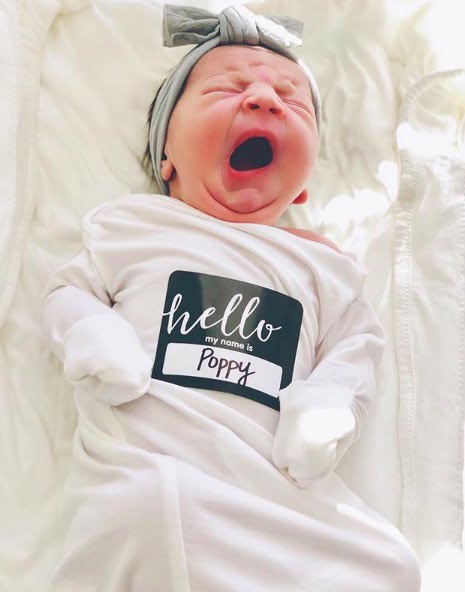 Pin
Kelsey and. Joc Pederson welcomed their second child, son Wilder in November 2020.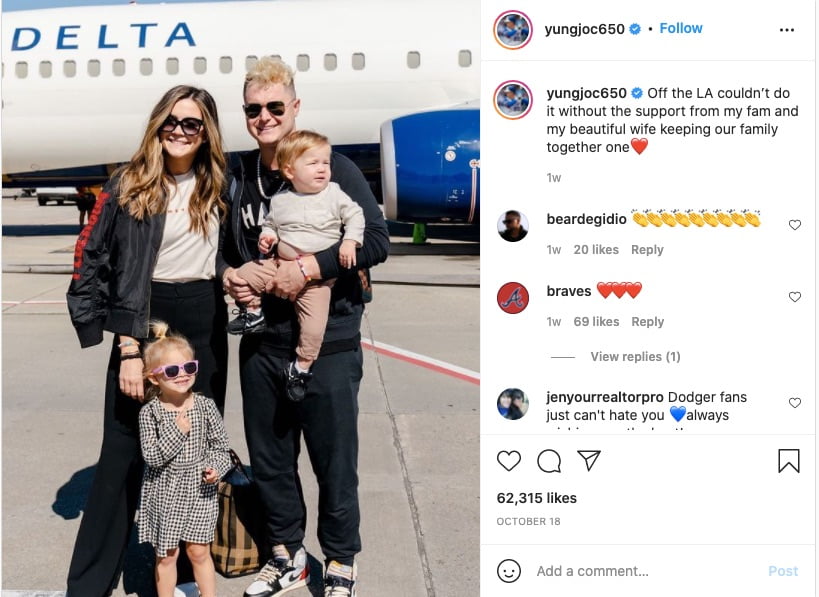 Pin
Follow her on Twitter here