Kari DeFilippo
This beautiful gal is Kari DeFilippo; her husband of NFL coach who up until December 11, 2018, served as offensive coordinator for the Minnesota Vikings. He previously served as quarterbacks coach for the Philadelphia Eagles, San Francisco 49ers, Oakland Raiders; he also worked as offensive coordinator for the Cleveland Browns and several colleges prior to that.
Coach DeFilippo is one of three children born to Anne and Gene DeFilippo, also parents to his sister Christine Eldred and Mary Rooney.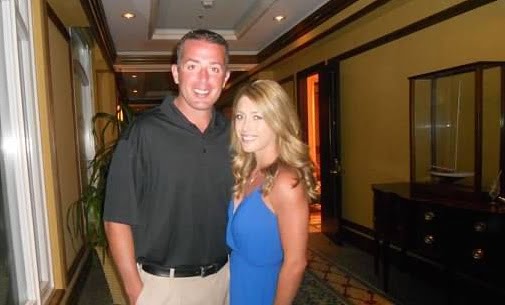 John met Kari a former school teacher in 2010, while he was coaching at San Jose State. He was on their second date when he wondered whether or not Kari would be willing to move to Oakland with him, when the Raiders hired him in 2011.
Kari Mari DeFilippo born on April 13, 1985, became his wife in July 2014.