Patricia Dorsey
Patricia Dorsey is the loving and supportive wife of former NFL player turned general manager, John Dorsey –who is currently the General Manager of the Cleveland Browns.
Patricia's husband is a graduate from St. Mary's High School and the University of Connecticut. Born Michael John Dorsey on August 30, 1960; the Maryland native holds a bachelor's degree in Political Science and Economics.
Before he was an executive, Dorsey was a linebacker and special teams ace for the Packers. Drafted in 1984, he played six seasons and amassed 130 tackles. A special teams captain, he set the team record with 35 special teams tackles as a rookie. Dorsey was a four-year starter at Connecticut and a two-time Yankee Conference Defensive Player of the Year selection.
In 21 years with Green Bay, he started as a college scout for them in 1991 and eventually climbed to director of college scouting. After a season with the Seahawks (he followed former Packers coach Mike Holmgren to Seattle), Dorsey returned to the Packers in the same capacity.
He spent the past five past seasons as the Chiefs' general manager until he parted ways with Kansas City this past summer.
Through his career, his most faitful supporter has been his wife, Patricia, also known as Tricia Dorsey.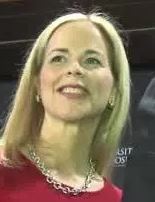 Formerly known as Patricia Ann Sexton met her future husband in her hometown of Kansas City –while John as on a scouting trip for the Packers. The two actually were set up on a blind date that took them to Jack Stack BBQ in KC. The year was 1993. The two dated for a number of years before finally tying the knot in 2005.
Patricia was born to parents Suzanne Conklin and Bruce F. Sexton of Abilene, Kansas. According to an obituary, her mother died in 2006 and her father in 2015. She has two sisters and four brothers.
Patricia attended undergrad at the University of Kansas, graduated from Washburn Law School and for the past 15 years she's been employed with KC-based law firm Polsinelli-Shughart. The GM's wife however has had to adapt her job to her husband's needs, working from their home in Wisconsin.
The attorney and GM's wife is also the proud mother of the couple's four children; three sons and one daughter.