Kayla Morris
Kayla Morris is an NFL cheerleader who is currently a member of the 49ers' Gold Rush cheerleading team.
The 24-year-old has been grabbing headlines for the past few weeks for taking a knee during games. Morris is believed to be the first cheerleader who takes a knee in support of NFL player protesting against police brutality and racial injustice.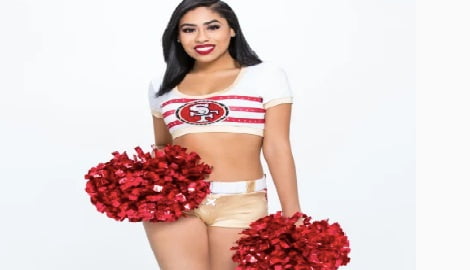 Morris took a knee during the Nov. 1 game between San Francisco and the Oakland Raiders. Pretty Morris was captured on video taking a knee during the national anthem at Levi's Stadium. The footage has now gone viral. She can be seen on the second row of cheerleaders.
She did it a second time during the 49ers' game against the New York Giants at the Levi's Stadium on Monday night.
According to her bio on the 49ers' official website, her number one song is Skywalker by Miguel and Travis Scott and her favorite holiday is Halloween. She's been on the team for the last two years. The website also lists her favorite movie as "The Wizard of Oz" and her favorite television show, which is "Stranger Things."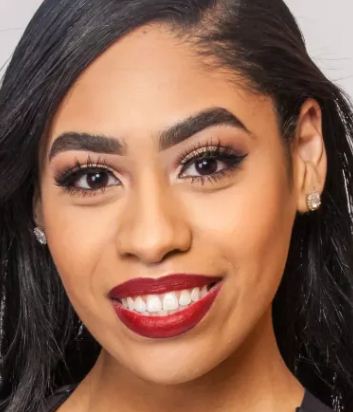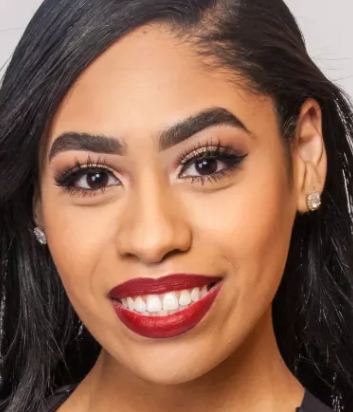 From her social media we can tell you she attended Deer Valley High School in Antioch, California. She got her A.A. degree in dance, from Diablo Valley College in Pleasant Hill. When not working for the NFL, the stunner is a sales and support generalist.
Kayla has kept quiet about her decision to take a knee during the national anthem and not much more is known about her. It is not yet clear whether Morris will face or not any disciplinary action for the protest.